As the first pan-European crowdfunding platform, Aescuvest is intensively dedicated to the health sector. This sector represents a dynamic market that is innovation-driven. As such, it articulates sustained growth rates. Aescuvest provides opportunities for the retail investors, venture capitalists and business companies to make entrepreneurial investments and create high returns. The market is promising for such ventures. As an investor, you will soar high in your business once you take advantage of such an opportunity.
Aescuvest serves as an unconventional launch pad for start-up companies by financing and marketing their innovative ideas. It directly targets about 550,000 potential healthcare professionals and the general public all over Europe. It has successfully managed to bring out innovations in biotech, digital health, med-tech, health service and health rentals. Based in Frankfurt, the start of Aescuvest in 2015 marked the beginning of a platform that offers crowdfunding for companies providing healthcare services in Europe.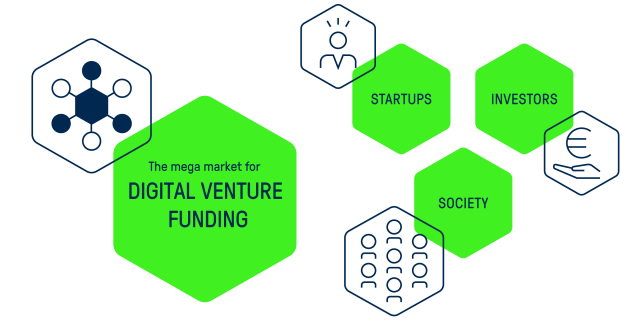 What criteria does Aescuvest use to select investment companies?
Award winners from EIT health – Aescuvest selects the best companies from the more than 500 participants of the EIT health program.
Investment Committee – The committee performs various assessments on the companies that are shortlisted to make the most opportunistic selections for investors.
The 5-5-10 formula – The formula involves 5 million capital, five years and factor 10 Return on Investment. Companies that meet these criteria stand a high chance to be selected.
Why invest in healthcare?
The health industry is among the most critical economic sectors in Europe. Moreover, the industry continues to grow significantly in the economy. Thus, it is frequently creating new opportunities for investment in the market. The less developed countries have a constant need to catch up and export opportunities in the healthcare sector. This need causes immense growth for investors since it becomes a long-term worldwide venture. Other reasons why the industry will continue to grow despite the government policies and health insurance measures include:-
A high life expectancy.
Discoveries in the scientific market that bring out better technologies.
Human beings are more aware of health risks, and most people are concerned about their well-being.
These factors have contributed to the ultimate decisions of institutional investors on the stock exchange and off-exchange markets.
What steps do you need to follow to become part of Aescuvest?
Register for free using a Google, LinkedIn, Twitter account or an email address.
Select the company you would like to invest.
Choose how much you want to invest in that company.
Provide your bank details, email address and other necessary personal information.
Provide your ID photo for identity verifications in order to keep your investment secure.
Pay your investment and let your money work for you.
How do you benefit from Aescuvest as a business owner?
Once you invest in Aescuvest, you get to own a profit-participation certificate issued by a special purpose vehicle. Thus, you will be a shareholder of the company that is responsible for raising funds. As a result, you benefit from the increase in profits coming from all the other companies that other investors have invested in. You can sell the shares whenever you want to exit and take advantage of the capital gain. The 5-7 investment years are enough to make a good capital gain, which you can profit from even in the event that the company sells out.
Furthermore, the company gives you an exception to gain from dividend payments where need be. However, you have to put into consideration the possibilities that some start-up companies may not pick up business as well as they had anticipated. Therefore, it is best to factor in chances of risks in instances where the firm does not bring in the expected income – which is not uncommon.
What risks are involved in investing via Aescuvest?
Early-stage investments via equity crowdfunding involve capital risk. As much as you acquire the securities, a considerable risk is involved. As such, you have to factor in possibilities of loss of invested assets. Furthermore, you do not have a guarantee of the expected yield. It may also be lower than you anticipated. Start-up companies have a higher risk of failure or lower profits than established organizations. Therefore, it is advisable to put up a small portion of capital like 10% as an investment.
Better yet, you can reduce your expectation on the success of one company by making capital investments for various companies. As a result, you increase your chance of gaining at least from several companies if not all. More so, it is advisable that you only invest an amount that will not give you pressure to use during the period of investment. This is because such opportunities come as long-term ventures.
Final Thoughts on Review of Aescuvest
Aescuvest is probably the best thing that happened to companies that have a genuine desire and work towards enhancing the situation in the healthcare sector. Most importantly, the committee chooses the best companies from an actual need for products that they bring out and not just as ideas. Once you show that your company has successful events and have positive interactions with end-users, you stand a high chance to get the pick. Finally, this venture provides you with many opportunities to learn from other companies that have successfully participated in equity crowdfunding. Therefore, you get to absorb as much information as you can in order to soar high and attain immense growth.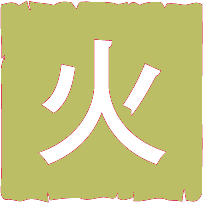 SatoshiFire is a website for current trends in banking and cryptocurrencies. Our main goal is to help readers stay up-to-date, keep track and make sense of the ever-changing banking and cryptocurrency market. About us.