Investing in cryptocurrency does not require one to have a lot of cash. Luckily, with $1, you can still buy cryptos. Cryptocurrencies are digital currencies that have a monetary value. Hence, to get started, you will need to exchange money for cryptocurrencies.
We highly advise our readers never to transact an amount they cannot afford to lose. Bitcoin transactions have risks just like any other financial transactions. Therefore, one can earn or lose.
You must learn the following essential elements of cryptocurrencies that you will frequently be using.
Bitcoin Wallet. A bitcoin wallet is a digital purse for the safekeeping of cryptocurrencies. The wallet has an option to send, receive and back up your cryptos. To receive funds into your wallet, you will need to provide the sender with your wallet address. The wallet address is like a bank account number or M-Pesa mobile number. Take caution to backup your wallets' private and public keys offline in a secure.
An exchange. This is a marketplace where people sell and buy digital currencies online. People do not have to meet since they can exchange digital currencies through the internet. In Kenya, there are several exchanges available that one can use to trade.
Where to Buy Bitcoin With M-Pesa
There are popular platforms that one can buy cryptocurrencies using M-Pesa directly. They include:
Binance
Binance is one of the largest cryptocurrency exchanges in the world. The exchange added support for M-Pesa payments this year. You can buy Bitcoin on the platform at zero transaction fees.
Paxful
Paxful is a popular exchange that one can use to buy Bitcoin in Kenya. Once you sign up, you can buy, sell and exchange Bitcoin using Mpesa. It has a simple and fast registration process. It is the best platform to trade in crypto since it has a good customer support.
LocalBitcoins
LocalBitcoins is a platform that only deals in Bitcoin. You need to sign up first and activate your account through a link that is sent to your email to get started. Once you have done that, you can navigate through and look for merchants' profiles so that you can trade.
Ensure that you only trade with a seller with a good reputation score. Ensure that the seller has a 100 percent feedback score.
LocalCryptos
Formerly Ethereum, LocalCryptos is a worldwide peer-to-peer marketplace where users buy and sell cryptocurrencies. Buyers and sellers post ads on the platform. An exchange is conducted directly between the buyer and seller using different payment methods including M-Pesa.
KuBitX
One of the trading exchanges accepting M-Pesa is KuBitX. KuBitX is a secure and a fast platform for trading in cryptocurrency. The platform maintains the integrity of its users.
The company has two products: the digital asset exchange, a marketplace where people can trade in crypto coins easily and the Hybrid OTC wallet, a digital wallet for the safekeeping of the cryptocurrencies. You can deposit and withdraw as well as buy and sell cryptocurrencies.
How To Withdraw Bitcoin to M-Pesa
It is possible to withdraw Bitcoin to M-Pesa. Here is a simple way to go about it. Identify a trusted Bitcoin seller that is dealing with Bitcoins withdrawal to M-Pesa. Send the Bitcoin that you wish to withdraw to them. Then they will send you cash to M-Pesa that is equivalent to the Bitcoin you sent. You can then withdraw the cash via M-Pesa.
Conclusion
Cryptocurrencies such as Bitcoin are becoming popular in many African countries including East Africa where M-Pesa is the most popular mobile wallet. However, cryptocurrencies are volatile. You need to buy them after a thorough research and with caution. Remember not invest what you cannot afford to lose.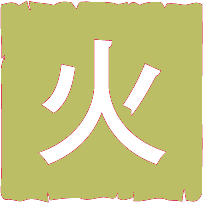 SatoshiFire is a website for current trends in banking and cryptocurrencies. Our main goal is to help readers stay up-to-date, keep track and make sense of the ever-changing banking and cryptocurrency market. About us.