The coronavirus pandemic has affected businesses all over the world. Self-quarantine and social distancing guidelines have greatly disrupted many traditional industries. Moreover, shortages of supplies has affected many hospitals meant to care for coronavirus patients. However, some new innovations and business ideas are emerging. Here are some of them.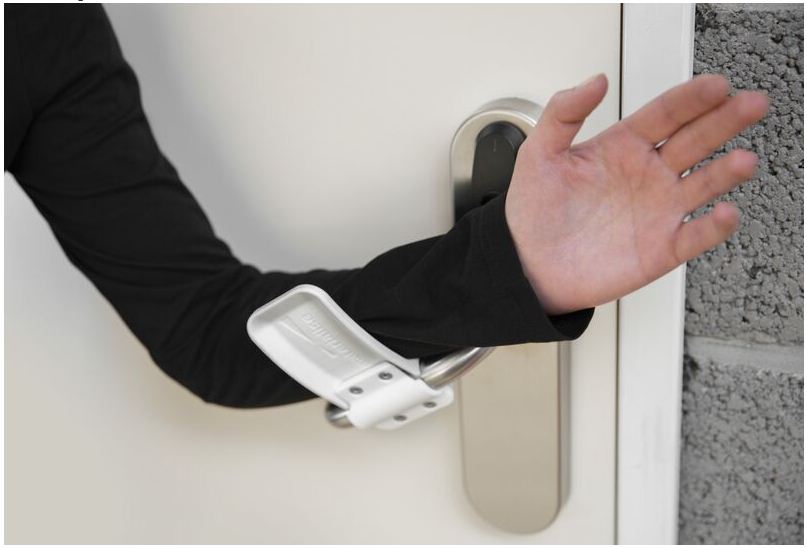 Online Music Perfomances
Cancellation of concerts, social distancing and self isolation have prompted a wave of live-stream performances.
With the support of Global Citizen, a global community of like minded people, John Legend and Chris Martin have helped launch a series of online concerts called "Together at Home." Other musicians such as Niali Horan, Charlie Puth, and OneRepublic have taken part in the series.
Although musicians taking part in the series don't make money from the performances, some like British pop singer Emma McGann earn revenue from streaming live music online. Following cancellation of her North American tour because of the virus, she started selling a Virtual Tour Pass for $23 that allows fans to secure a 360-degree point of view front seat at shows, plus additional interactive perks such as access to previous live-streamed performances and merchandise discounts.
With so many unknown unknowns about the pandemic, this could be the beginning a major shift in how people consume cultural content.
3D Printing
3D companies around the world are fast responding to the coronavirus pandemic amid shortages of medical equipments. An open-source hardware project, Open Source COVID19 Medical Supplies (OSCMS), has produced a 3D prototype ventilator using inexpensive material. The prototype was designed and produced in seven days.
Ukrainian startup, Revel Laboratory, is developing a model to 3D-print valves for ventilators. The company will share their design with everyone so that 3D-printing companies in Ukraine can print valves on their own. An Italian startup, Isinnova, has collaborated with Italian manufacturer, FabLab, to print 3D valves that can connect two patients to one ventilator at the same time. The initiative has created unofficial copies of a patented valve, which was in short supply at Italian hospitals.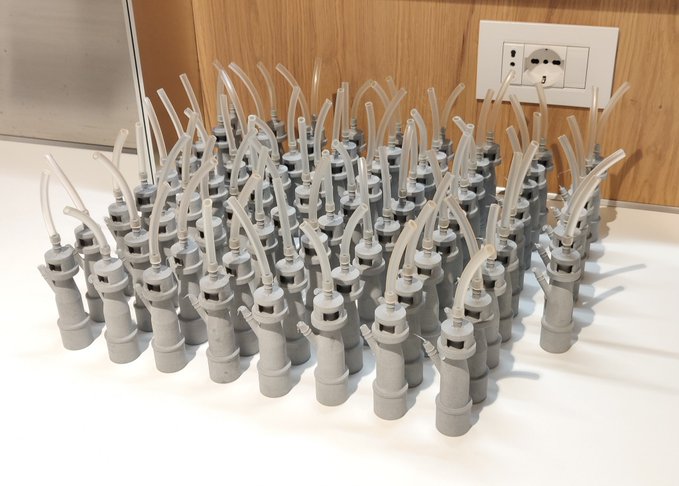 Materialise is a Belgian 3D manufacturer. The company has designed a 3D hands-free door door handles. Door handles are the most germ-infested objects in houses, hospitals, factories, and elderly homes. The company is sharing free design files for other 3D printers around the world.
Our team designed with easy installation in mind. Our easy-to-use openers don't require drilling holes or replacing your door's handle. Setting it up is simple: all you have to do is fasten two 3D-printed pieces together with screws over your existing handle.
The design files are free to download and are available in STEP, STL, and X_T formats. They're applicable for Multi Jet Fusion (MJF), Laser Sintering (SLS), or Fused Deposition Modeling (FDM) technologies. By downloading, you are free to share and adapt the design as you would like. The only requirement is that you attribute Materialise.
Robotics
The field of robotics has not been left behind. Following the coronavirus outbreak, Integrated Startup Complex (ISC), a government agency for entrepreneurship and incubation in India, launched two robots in developed by startup firm Asimov Robotics. One robot distributes masks, napkins and sprays sanitisers on people's hands while the other displays details about the WHO coronavirus campaign.
In Hong Kong, Mass Transit Railway (MTR) uses a robot to disinfect trains and stations in addition to cleaning done by MTR staff. It disinfects small gaps that are difficult to reach by the staff.
Telehealth
Carbon Health, a telehealth startup in San Francisco, has come up with home test kits for the coronavirus disease. The kits, which involve taking saliva sample from an oral swab, cost $167.50. The startup has also come up with other solutions including Coronavirus Assessment Tool, which helps assess whether you require further screening or follow up for next steps with their medical team and Virtual Care in which a qualified team of medical professionals will discuss your symptoms during a virtual call.
The U.S. Food and Drug Administration (FDA) has updated its Emergency Use Authorization guidelines to private labs that specifically bar the use of at-home sample collection.
Thermal Imaging
Vuzix is an American augmented reality company that has created a wearable thermal imaging technology that can detect body temperatures. The technology can be used by individuals, first responders, medical screeners, and border guards. The technology will allow frontline workers to measure body temperatures safely without using their hands.
An Indian startup, Staqu, has also invented a thermal camera. The camera alerts their system of anyone with a body temperature of above 37°C for frontline workers to identify suspected infected people. The camera has a range of up to 100 metres and can be used effectively in crowded locations such as railway and bus stations, airports, supermarkets, etc.
Conclusion
We are yet to fully grasp the extent to which businesses and startups will come up with new business ideas. What we know is that businesses need to innovate to thrive and survive the coronavirus. Other industries that are likely to be witness new business ideas and innovations include elearning, telework, logistics, food delivery, among others. The demand for software, apps and devices in these industries and others will continue to increase.
More Information