What is Moneyfarm?
MoneyFarm is a digital wealth manager that provides a platform for clients to invest their savings both online and other mediums. The services are in Italy, the UK and Germany and have been a massive success since it started in 2012. Moreover, the platform provides a good chance for clients to realize long-term investment opportunities that come with various financial assets.
In case you are reluctant to utilize the services of a financial advisor or you don't have the knowledge to choose your investments, MoneyFarm will come in handy. The platform gives you ample opportunities and options to refine and kick-start your investing career. The Robo-advisor aims to make work easy for you as a first-time investor or a professional, by making investment opportunities more accessible.
According to your financial goals and your risk profile, MoneyFarm automatically invests your money in the suitable portfolios. MoneyFarm can determine which portfolio is ideal for you from the series of questions that you answer during the sign-up process. More so, the technological algorithms help a great deal in this determination.
What products does MoneyFarm offer?
Stocks and Shares ISA. Investing in this product allows you to have the advantage to invest tax-free. Furthermore, you can withdraw and transfer funds at any time you wish without paying any fees for the first 12 months. In case you have existing ISAs, you can also freely move into it.
The General Investment Account. This product works similarly to the Stocks and shares ISA. The only difference is that it is not tax-free and does not have the limits for the annual contribution. Therefore, all growth and income become taxable.
MoneyFarm Pension. In this product, you can invest while planning for your retirement. Hence, you receive tax-relief depending on the contributions that accumulate into the pension. As a result, you can earn up to 1000 pounds as a cash bonus. Also, MoneyFarm will help you transfer existing pensions into it if you so wish. The investment happens as a result of the suitable portfolio according to your appetite for risk and the financial goals. The date you plan to retire and also the amount of money you have are important factors to consider as well.
>What is the MoneyFarm sign-up process?
MoneyFarm's main idea is to simplify the whole investment process. The sign-up process is no different, as that is where it all begins. More to the typical personal details and email that an online sign-up requires, you will also answer a form that has a series of questions. These questions are critical since they determine your financial goal and risk appetite, which is useful when choosing a suitable portfolio for you.
Questions dealing with risk are not only based on how financially bold you are but also your financial situation as well as your investment knowledge. A high appetite for risk will contradict low financial security, and thus, a portfolio with high-risk features will be unsuitable. The questions are interesting, knowledgeable and fun. In fact, most financial advisors use these criteria to determine your suitability for a financial product.
MoneyFarm benefits
It has a low cost of investment as compared to other financial advisors.
Whereas other traditional advisors charge 1-3% fees, MoneyFarm charges 0.25%.
As much as you will need less upkeep, MoneyFarm is always there whenever you need them.
You can easily reach out for help via online means and through phone; thus, the long hours face to face meetings are not necessary.
There is no minimum investment commitment with the platform.
You can begin investing with any minimum amount, and also, the company waives the fees until the amount surpasses 10,000 pounds.
The online platform gives you the advantage of transparency, where you can view all your investments.
MoneyFarm has its main focus on the investors. Therefore, your investment performance is essential to the company, and there is an intuitive platform that provides that information.
As an experienced investor, you no longer have to go through the hassle of investment selection as the company has you covered.
The company performs the investments with utmost discretion where no active involvement is required apart from you.
The whole process is time-saving for both beginners and experienced parties.
By using technological algorithms, the platform ensures accuracy and efficiency. Therefore, the process saves time during investment and portfolio research.
Con
The platform is not suitable for clients who prefer a more pro-active approach that requires you to monitor every step of the investment.
What makes MoneyFarm different from other financial advisors?
MoneyFarm uses a diversification method that selects a wide range of asset classes, currency exposures and geographies. These factors are crucial in minimizing risk and maximizing growth. Furthermore, the team ensures the costs are low while achieving high quality at the same time. The company stays on top of the market by combining tactical adjustments with strategic allocations. Thus they can identify market fluctuations as well as plan for the future.

Final Thoughts on MoneyFarm Review
If you are in search of a simplistic and hassle-free investment method in the stock and shares market, MoneyFarm is your ideal company. More so, you get a tailor-made portfolio that is suitable for your financial requirements and risk profile all through. The portfolio brings you an easy way to invest with low cost, and thus, your returns are fully maximized in both long-term and short-term investments. With a trust-pilot score of 4.3 out of 5, the company boasts of excellent ratings with satisfied clients.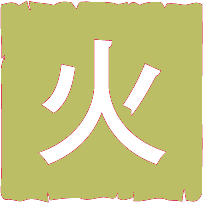 SatoshiFire is a website for current trends in banking and cryptocurrencies. Our main goal is to help readers stay up-to-date, keep track and make sense of the ever-changing banking and cryptocurrency market. About us.