What is myPOS?
Founded in 2014, myPOS offers affordable and integrated payment solutions across the world. Most businesses are embracing the new methods of card payments via mobile devices, over the counter, as well as during online transactions. Therefore, the Point of Sales (POS) services are widely required. As a result of globalization, the modernized business people are adaptable and always on the move, and thus, they need secure, reliable and mobile payment solutions for their transactions.
POS solution that myPOS provides ensures successful processing of the varying CHIP and PIN cards during transactions. The contactless and magnetic strip cards also work well with the POS machines. MyPOS provides the following POS terminals:-
MyPOS Combo. This gadget weighs 360g and has a long-lasting 2300mAh battery with a 2.8-inch display. You can input the pin using the numeric keypads with six function keys. Moreover, the gadget comes with an in-built laser printer that has a high-speed nature. Thus, it can process receipts with a width of 58mm. The machine contains a power port, a Mini USB port and an RS232 mini USB port.
MyPOS Smart. This POS card reader runs in the Android platform. It contains a dual camera, four inbuilt apps and a touch-screen. Basically, it is a smartphone that has specialities in processing card payments. With a weight of 387g, the POS has a 5-inch touch-screen and a long-lasting 5250mAh lithium-ion battery. Also, it contains a thermal printer with high-speed features that makes it efficient for quicker processing of receipts.
MyPOS Mini Ice. The machine weighs 182g with a 4-inch touch-screen display. With this terminal, you will have a comfortable and efficient interaction experience due to the small but adequate interface. More so, the 3050mAh long-lasting lithium-ion battery gives you ample time to use it without requiring an extra charge. Charging happens through a single micro USB port. However, you can process receipts only through email or text.
MyPOS Mini. The lightweight terminal weighs 165g; hence, you can easily carry it in your pocket. It consists of a 1300mAh battery. The only downside is it lacks a printer, which is the sacrifice you make for a portable and lightweight option.
MyPOS Go. This device is unique for being multifunctional, compact and affordable. It has a small body that makes it portable, and thus, it is best small and busy businesses in the UK. Moreover, its design makes it the best model as a debit and credit card reader. You can use it with magnetic cards, contactless, chip and pin as well as the mobile payments. The device is eco-friendly; therefore, it does not require any consumables as it has no printer for processing receipts. Nevertheless, you can still send receipts to your clients via text or email since it has a working internet and Bluetooth connection.
These gadgets have unique designs, and thus, they are appealing to the eye. Also, they are efficient enough to solve upcoming transaction issues in businesses. Moreover, they adapt to the structure of the business in their destination to give an outstanding and quick performance. All the card readers connect to the internet either via Wi-Fi, Bluetooth or 3G/GPRS. Furthermore, they provide extra support for services such as myPOS top-up, payment requests and gift cards. You do not have to worry about security since all the gadgets have PIN protection.
How does myPOS card reader function?
As a merchant, once you purchase the terminal, you need a myPOS account, an internet connection and possibly a mobile phone. You can either use a GPRS, Bluetooth or Wi-Fi for the internet connection. All the gadgets come with an in-built card for internet connection with an exclusive design, and thus, you can freely use the device anywhere in Europe. The Bluetooth option is suitable for android devices whereas, the Wi-Fi connection allows for you and other users to connect via personal hotspots.
What is the activation process?
After logging in to the myPOS account, click on devices and you will find the activate option. Once you follow the simple instructions on the device, it will be ready for activation by generating an activation code. Afterwards, enter the activation code on the terminal which will later be connected to the internet. Once you activate, you will see a confirmation screen on display as the terminal checks for software updates that undergo automatic installation. Finally, the device is ready for use after the software updates.
Benefits of myPOS devices
With myPOS devices, you cashiers can increase their efficiency since it helps with the transaction.
The devices are easy to use.
The fact that payments are made in various modes increases the device's capabilities.
With a myPOS gadget, you will have accurate results, and thus, you will save time when doing your calculations.
The technology efficiently assists in inventory management.
myPOS systems have reporting features whereby you can track your record of sales, expenses and profits.
With the myPOS system, you can import data and print reports, unlike the former cash registers, which can be a hassle to handle and manage at the end of the day.
Final Thoughts on myPOS Review
When you need a quick and efficient means to process payments, myPOS devices are the best options. Moreover, you can process receipts in a faster way with the models that have printing capabilities. However, those devices with printers cost a tad more than the gadgets that do not have printers. Finally, all small business will highly benefit from the flexibility, security and efficiency that myPOS devices offer.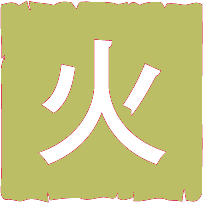 SatoshiFire is a website for current trends in banking and cryptocurrencies. Our main goal is to help readers stay up-to-date, keep track and make sense of the ever-changing banking and cryptocurrency market. About us.