Permanent Portfolio is a portfolio strategy I came across through The Voluntary Life, one of my favorite podcasts. The core tenet is that you put your wealth in different asset classes. The Permanent Portfolio strategy was conceived by Harry Browne, who wanted a strategy that works regardless of which specific economic cycle we're in:
Prosperity
Inflation
Deflation
Recession
Browne (and Jake from The Voluntary Life) put their money in these asset classes, equally divided:
25% stocks, great during prosperity or declining inflation.
25% gold, good during bad inflation and general global insecurity
25% long term bonds, profit while interest is declining and during deflation
25% cash, great during recession
We believe Bitcoin is the new gold, all digital and online (though better stored offline), and as Bitcoin maximalists our ideal share of the digital gold is also much higher.
Rebalancing your portfolio
With Browne's strategy you can rebalance every year, or when a specific asset goes below or over a specific band. E.g. stocks have gone up and are now 31% of your portfolio you sell and buy whatever asset has dropped.
Your specific tax situation is very important when it comes to rebalancing. You want to minimize capital gains tax.
It also makes sense to consider moving countries or becoming a perpetual traveller.
Ideal Satoshi FIRE portfolio
Bitcoin is much volatile than other assets. And this will be remain like this until it will take over the role of gold and international settlement, so until the price of 1 Bitcoin will be at least $300,000 you can expect strong market movements. It doesn't make sense to rebalance too much with Bitcoin in your portfolio.
Here are 3 different portfolio ideas:
Conservative
between 1% and 5% Bitcoin
rest in cash
Conservative crypto
Great for folks who love a bit of risk (e.g. have been trading shitcoins)
25% Bitcoin
25% indexfunds
25% whatever floats your boat
25% cash
Burning Man FIRE
50% Bitcoin
10% index funds
10% p2p investing (for a nice cash flow)
10% real estate
10% random stuff
10% cash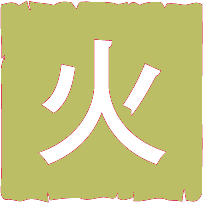 SatoshiFire is a website for current trends in banking and cryptocurrencies. Our main goal is to help readers stay up-to-date, keep track and make sense of the ever-changing banking and cryptocurrency market. About us.