Bitcoin loan is a proven method to get a loan since you don't need to have good credit score or to be creditworthy. Using Bitcoin helps you build your reputation. Lenders create their reputation independently. With a good reputation, you can get a loan.
There are no Bitcoin loans without verification, collateral or free bitcoin loans. Don't fall victim to crypto scammers.
How to Get Bitcoin Loan
Remember that you don't need to have a credit history while making an application to get a Bitcoin loan. Therefore, you can get a Bitcoin loan with no credit check. Before taking a loan from a lender, it is important to do a thorough check and then compare terms such as the interest rates of the loan from different lenders.
Then make sure that you have all the necessary documents which are vital in building one's reputation. With a good reputation, it is ways to get a cheaper loan. To access a loan, you might need a video verification with an agent.
Once you have provided all the necessary documentation, the next step is to build your Bitcoin reputation on the platform. Some of the ways to build your reputation include constantly keeping in touch with the lenders and answering their questions. Once you get the loan, you can convert Bitcoin into fiat money.
Instant Bitcoin Loan
Are you a borrower and you need an instant loan or are you a lender and you wish to earn an interest? It is possible to get instant Bitcoin loan without involving a third party. The system works with digital currencies such as Ethereum and Bitcoin. Both the borrower and the lender do not need a bank account to take part in the loan market. The best place to get instant Btcoin loan or to lend is through online peer to peer lending platforms.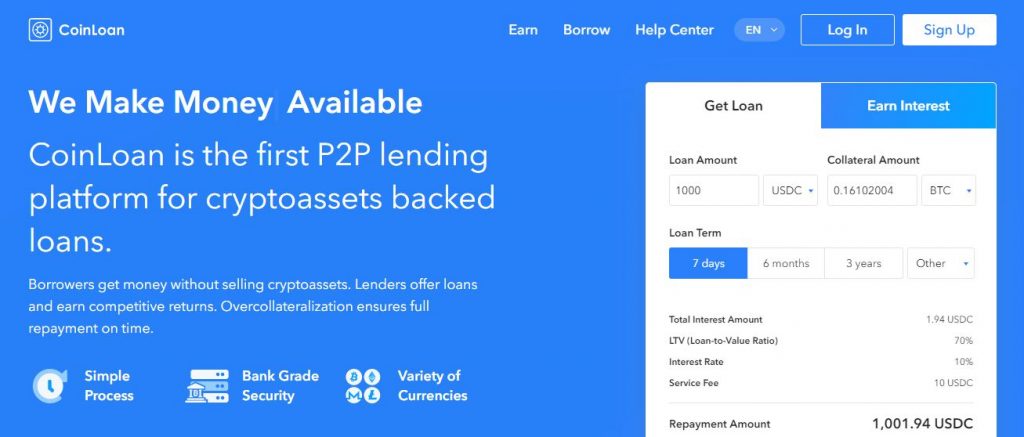 How to Get Instant Bitcoin Loan
To get an instant Bitcoin loan, the process is straightforward. When you borrow a loan, you repay it with some interest for the set period and some fees on top. Some lenders require repayment in installments while others require you to repay it all at once.
You need to have an account with the lending platform. You will then be required to verify your details before you can borrow. Then enter the amount that you wish to borrow, the period of the loan and the desired interest rate. In case there is a listed lender that is ready to lend at the terms you indicated, then the process is completed instantly. If that does not happen, the borrower will need to wait for offers so that he can review them and then accept the best offer to get Bitcoin.
In case you do not want to negotiate, you can get an instant Bitcoin loan with BTCPOP. These loans are usually private and you can do anything you want with it, unlike standard loans where you have to declare why you need a loan.
Bitcoin Loan Without Verification or Collateral
There are no Bitcoin loans without verification or free bitcoin loans. Also, there are no Bitcoins loans without collateral. Don't become a victim of scammers. What happens is that Bitcoin is profitable; hence some lenders can give loans at low interest rates. Other lenders give fast Bitcoin loans while others give Bitcoin micro loans.
What happens then if you own Bitcoin and need a fiat currency loan? It is easy. Make sure that you have all the necessary documentation to get a loan. Then look for a lender who will hold your Bitcoin as collateral and give you a fiat currency loan equivalent in return. You will have to go through the verification process which may be a video call with the agent. By so doing, you get a loan to cater to your needs. In case of future appreciation of your Bitcoin, you don't lose the value of your digital assets.
Once you have provided the necessary documentation and you are verified, the next step is to build your reputation with the lenders so that you can qualify for a loan. To build your reputation with the lenders, keep in touch with them and if they have questions regarding Bitcoin fast loans, make sure to answer them.
Bitcoin Collateral Lending Platforms
To get a loan with the following platforms, you need to give crypto such as Bitcoin as collateral.
Getline
Getline used to be a Bitcoin lending company that offered bitcoin loans at low APR. It had an easy signup process and an informative website, but is not operational anymore. You only needed an email and a password to sign up. You could get a line of credit with fees structure of 30 percent for the lender. It charged 0 to 1 percent per day, depending on the lender. Getline had slow support while its system was buggy, maybe that's why it ceased to exist. Lenders also paid high fees while there were some restrictions in some countries.
Nebeus
Nebeus is a UK based firm that deals with online lending. It provides lending, trading and remittances. Cryptocurrency holders can participate in peer to peer crypto lending and also use their crypto portfolio as collateral for fiat-money currency. You can get a low minimum investments and loans. You can either get a fixed amount loan payable in 1 year or a microloan payable in 30 days. Borrowers don't pay any fees but their rates vary from 0.01 to 3 percent per day depending on the lender. There are no fees for early repayment if the loans are paid back after 30 days.
The minimum loan one can borrow is 0.005 Bitcoin while the maximum depends on the borrower's reputation. Nebeus does not have an approval process, so it immediately issues a loan. You can transfer a loan to any credit or debit card in minutes.
Nexo
Nexo is an instant lending platform that was established in 2017. The platform works whereby the borrower deposits crypto assets into his wallet and in return gets an instant credit. You can spend the money using Nexo debit card or you can withdraw it to your bank account. Nexo has over 40 fiat-money currency and it is operating in more than 200 countries. Nexo was first to introduce instant crypto lending. The platform uses 256-bit encryption to ensure your assets are secure. You can use BTC, BCH, BNB, ETH, LTC, XLM, XPR, NEXO tokens and stablecoins and as collateral. Once the loan-to-value ratio has been determined, you receive money in the form of stablecoin or fiat. You can get a 50% discount on the interest loan if you repay the loan in Nexo tokens. Interest for the loans starts at 5.9% APR.
BlockFi
BlockFi was founded in June 2017 in New Jersey. If you have Ethereum, Bitcoin or GUSD, then you can apply for an instant loan with BlockFi. With the platform, you can earn an interest and borrow money using crypto assets as collateral. The platform offer interest accounts and quick loans in Litecoin, Bitcoin and Ethereum. The platform work this way; you send your crypto assets to a secure address and in return you receive dollars into your bank account. Every loan is given based on loan-to-value ratio to determine the value of collateral to be used. Verification is required to get a loan. The platform has crypto interest account that earns an interest on daily basis. However, the crypto being used as collateral to back your loan does not also earn interest.
The loans duration is usually 12 months with an option to make early payments. The interest rates for the loans start at 4.5%, although it varies depending on loan-to-value ratio, deposits earn interest rates of 8.6% annually using the Interest Account.
SALT Lending
SALT Lending was founded in 2016 in the US. It is now available in over 46 US states and in some countries in Europe. You can secure your cash loan with your crypto assets. Once you get a loan, you get the funds directly to your bank account without additional costs. A member only pays for membership on the platform. If you do not have money and you need it, you do not have to sell your cryptocurrencies. You just need to use them as security to get a loan. Therefore, with SALT Lending it is possible to get a cash loan and secure it using cryptos such as Btcoin, Ethereum or Litecoin. You do not need to have a credit score to qualify for a loan since the platform considers one's reputation. You have an option to repay the loan in monthly installments.
Binance Lending
Binance Lending is the world's cryptocurrency exchange platform. The platform introduced lending for its customer deposits that can support Binance Coin (BNB), Tether (USDT) and Ethereum Classic (ETC). The duration of the loan varies. Binance has loan terms of 7, 14, 30, and 90 days. You can always repay in advance and the interest is calculated based on the days borrowed.
and it takes two weeks for the loan to mature. Also, the annual interest rate varies from 10, 15 and 7 percent for Tether, Binance Coin and Ethereum Classic respectively.
Celsius Network
Celsius Network platform began its operations in July 2018. The platform gives loans where borrowers can use crypto as collateral. Their loans start at 1% APR. The minimum loan they offer is $1,000 with security of equivalent value. Celsius uses CelPay that allows free transfer of cryptocurrency from one wallet to another.
In one year, the platform had initiated secured loans worth $1.2 billion. Besides, it had also attracted over $230 million deposits and also issued over $3 million as interest to depositors. Customers earn interest from their deposits when they transfer their crypto assets to their Celsius wallet. While issuing loans, they use digital currencies as security for cash loans. This is an excellent platform which you can use to invest and earn an interest.
LendaBit
LendaBit is a cloud mining platform that is now offering p2p loans. You can use your crypto assets as a security to receive USDT, a cryptocurrency backed by an equivalent amount of traditional fiat currencies, like the dollar or the euro. You can get 300 USDT instant loan without verification with the platform. Besides, the platform is secured with BitGo ensuring that your assets are secure.
Bitcoin P2P Lending Platforms
P2P lending are platforms that bring together lenders and borrowers of Bitcoin. They are safe ways to invest your Bitcoin and also to get a loan. Some of the platforms include BTCPOP and BitBond.
BitBond
Bitbond is a Berlin-based p2p Bitcoin lending platform. Its services are available worldwide. Businesses can borrow loans while lenders earn interests. They have a reputation system. To qualify for a loan, you need to have the minimum investment requirements. Their investments have high returns which makes them best suited for small businesses. However, they have high terms rate while loans depend on national currencies which can make lenders lose money in case of an increase in the price of Bitcoin.
BTCPOP
BTCPOP is a UK based p2p banking that provides instant loans and deals with Bitcoin lending and altcoins exchange. The platform considers reputation and not credit score while giving a loan. You can get a loan from lenders and you can also give a loan to borrowers. It advances a minimum loan of 0.01 and 500 bitcoin loans. It offers personal loans, personal with collateral, business loans, instant loans, IPOs and bonds with collateral. You only need a user name, email and password to sign up for the loan.
When to Take Your First Bitcoin Loan with BTCPOP
There are two methods you can use to borrow a loan. The first is instant and instant collateral loans. This is the best loan to start with when acquiring Bitcoin loan. They are easy to work with hence helping you to build your reputation. The loan is usually small, but you can always increase the limit by adding collateral. Make sure to pay the loan early and on time to build a reputation. However, the loan is expensive, making the process costly.
Alternatively, you can borrow custom loans. Fill in all the necessary information online before submitting the request.
Paying Bitcoin Loan with BTCPOP
It is important to ensure that you pay the loan before the due dates. Late payment will ruin your reputation. To access your loan, go to PAYMENTS OUT tab in your account. Be careful of the following:
Ensure that you have money three days before the due date. Sometimes Bitcoin blockchain can have delays and therefore, it is important to have the funds in advance.
In case of an emergency and you suspect you may not pay the loan when it is due, inform the lender in advance. This can create a good image in a bad situation about you. Then make sure to pay partial payments than paying nothing.
How to Build Reputation With BTCPOP
The reputation of a person for Bitcoin transactions is not easy, cheap or quick. There are some steps you can take to ensuring that you build a good reputation. However, these steps are not a guarantee of getting a loan. The market determines if you qualify for a loan.
Have collateral. To build a good impression, take collateral loans and then make sure that you fully pay the loan. Some of the securities you can use for the loan are shares or altcoins. BTCPOP offers altcoins for exchange which you can use for exchange. Alternatively, you can use shares listed on a platform. These shares have a market price and can be used as security for a loan.
In case you have other platforms where you have a strong reputation, you can port it by sharing the information with BTCPOP. You can send them links to loan listings, PDFs or screenshots. Ensure that the proof is tangible and evident.
If you know a person that uses BTCPOP and has a strong reputation, you can use him to help you build your reputation. Being active in the community can also play a key role in building your reputation. If your peers see you positively, then your loan is likely to be approved quickly. Lenders pay attention to how lenders see a borrower. To participate in the community, create a good profile that has a bio, profile picture and add some links. Then make sure that you chat and interact in the forums.
Why P2P Bitcoin Loans Over Banks?
If you are wondering whether to borrow p2p Bitcoin loans or bank loans; the following are the advantages of p2p Bitcoin loans over bank loans.
They have better rates since lenders are not charged any fees while borrowers pay between 1% to 5% fees.
They have faster loan approvals, unlike banks that are bureaucratic thereby requires a lot of time to approve a loan.
Reduced chances of scams since Bitcoin lenders approve loan submissions manually and individually. They use manual checks, thereby reducing the chances of a fraud.
It is a financial advantage to customers. Lenders get a better return on investment since rates range between 3 and 7 percent per month.
Documents Necessary for Bitcoin Loan
You might be required to provide the following documents when applying for a Bitcoin loan.
Government Identity Card
Credit card verification. If you have a credit card, it is important to verify that you have been paying credit on time.
Verification of social media accounts. Lenders use social media accounts to verify that you are a real person with friends and have some activities. Ensure that all your accounts are active.
Online bank accounts such PayPal and TransferWise Borderless can also be sued to prove that you pay your debts on time.
Utility bills such as apartment lease and electricity bills.
Income verification is a must since no lender will give you money without an income.
Email verification.
Social Media Accounts You Can Use
Social media platforms you can use for verification include Linkedin, Twitter, and Facebook
Futher Reading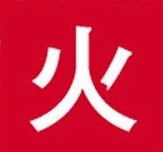 SatoshiFire is a website for current trends in banking and cryptocurrencies. Our main goal is to help readers stay up-to-date, keep track and make sense of the ever-changing banking and cryptocurrency market. Read more about SatoshiFire and its editorial team.