Advances in virtual banking have made it possible for people to get non-residents bank accounts in different countries. Today, it is possible to be a citizen of South Africa, UAE, or Hong Kong and have a non resident bank account in the US or a non resident bank account in Europe without ever physically stepping in the US. You simply need the internet a smartphone or a computer and you are good to go.
Benefits of Virtual Banking
Anytime, anywhere. Virtual banking has features that allow you to conduct business 24 hours a day from anywhere in the world.
Paperless. Virtual bank accounts for non-residents remove the hassle and security risks that are often associated with paper transactions.
Lower fees. Virtual banks have lower fees because of reduced expenses. For example, virtual banks do not have physical branches.
Global transactions. Virtual banks for non-residents allow users to bypass requirements such as Social Security Number (for non-US residents). You are also able to get virtual IBAN providers even though you are not an EU resident or receive payments from SEPA countries.
How to Open a Virtual Bank Account for Non-Residents
In most cases, before you can open a virtual bank account, your must be 18 years and above. As is the case with traditional banks, the bank will require you to provide certain personal information for you to be accepted in the system. Each bank has its own specific requirements.
Best Virtual Banks for Non-Residents
Some of the best virtual banks for non-residents include:
N26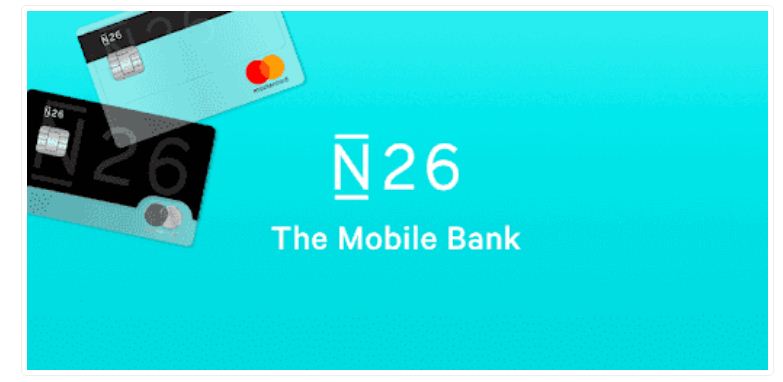 N26 is a German virtual bank where people residing in 164 supported countries can open non resident accounts. Supported countries include USA, the Netherlands, Germany, Portugal, Spain, Poland, Finland, Sweden, Estonia, Slovenia, Belgium, Denmark France, Italy and Greece. N26 will soon offer its services and products in Brazil. You can secure your spot on the waitlist and be the first to hear any news about their market launch.
Open bank account in Germany without Schufa (credit score)
One of the main challenges you face when opening a bank account in Germany is the Schufa, the German credit score. You can only get the German credit score if you have lived in Germany before or had a German bank account. However, there are ways around this such as opening a bank account in Germany without Schufa with N26 Flex account.
With the UK now having left the European Union, N26 will in due course be unable to operate in the UK with its European banking license. As a result, N26 will be leaving the UK and closing all accounts in the coming months.
Revolut

Revolut is a British fintech that offers virtual banking services ideal for non-residents. With Revolut, you can open a GBP and EUR bank account, apply for a MasterCard/VISa prepaid debit card and even deal in cryptocurrency.
Wise Borderless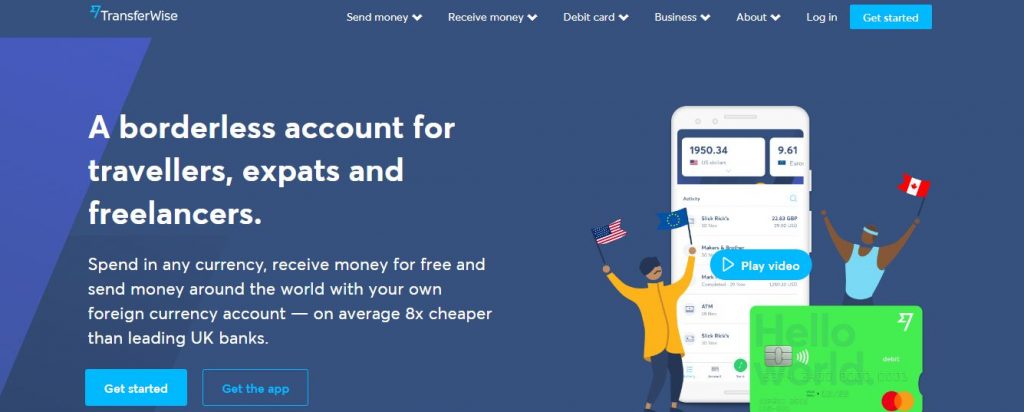 Wise Borderless, formerly Transferwise, is a British virtual bank for travellers, expats and freelancers. With this virtual bank account, you can spend and receive money for free and send money around the world with your own foreign currency account.
Wise Borderless is one of the cheapest option we recommend for for a virtual bank account for non-residents with IBAN.
Payoneer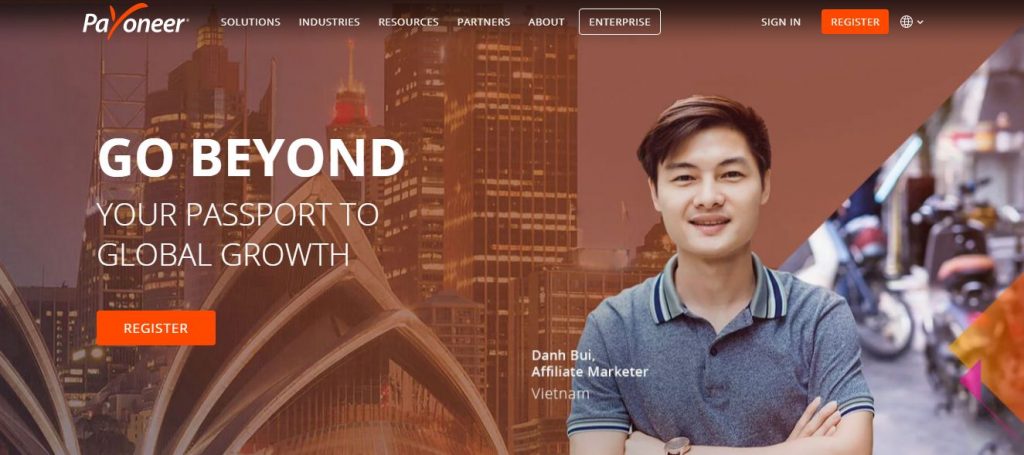 Payoneer is a US financial institution allowing non-residents to open a US bank account. Non-residents can send and receive funds into their local bank account, Payoneer e-wallet, or onto a prepaid MasterCard debit card that can be used online, at points of sale or ATMs.
bunq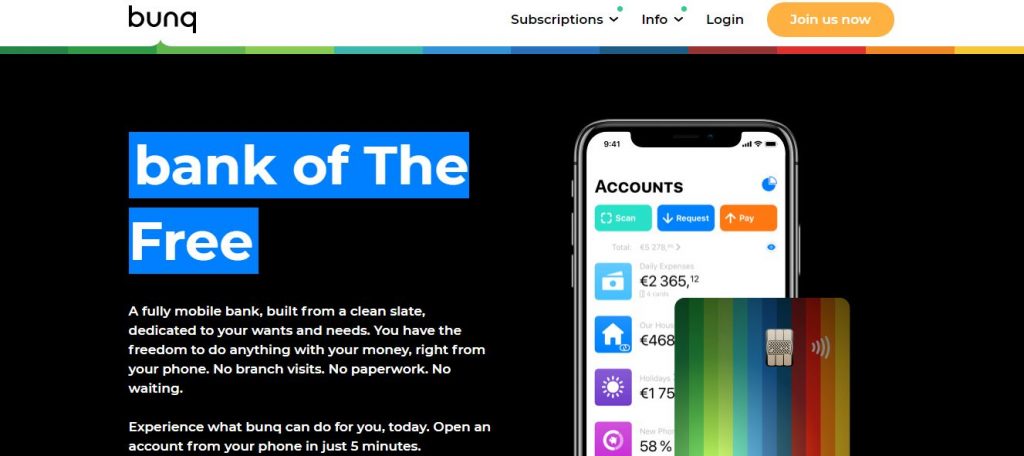 bunq is a Dutch virtual bank founded by Ali Niknam in 2015. Its non resident virtual bank accounts are available in all EU countries as well as Norway and Iceland. The bank offers personal, business and joint accounts.
bunq bank Germany
On April 22, 2021, bunq became is the first online bank outside of Germany to offer German IBANs. For now, bunq IBAN for German account holders is available for new account holders with Personal accounts.
MisterTango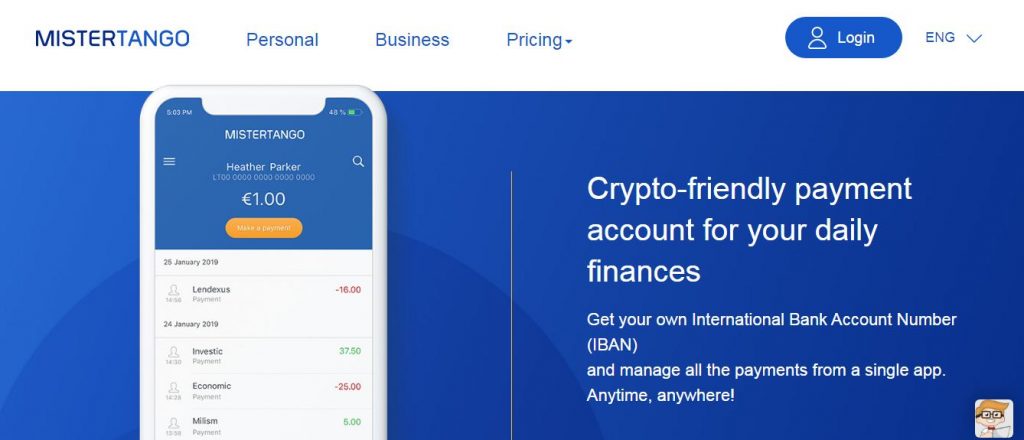 MisterTango is a Lithuanian fintech where you can open a non resident personal or business account with International Bank Account Number (IBAN). With MisterTango, you can receive funds only in Euro and from SEPA countries.
Monvenience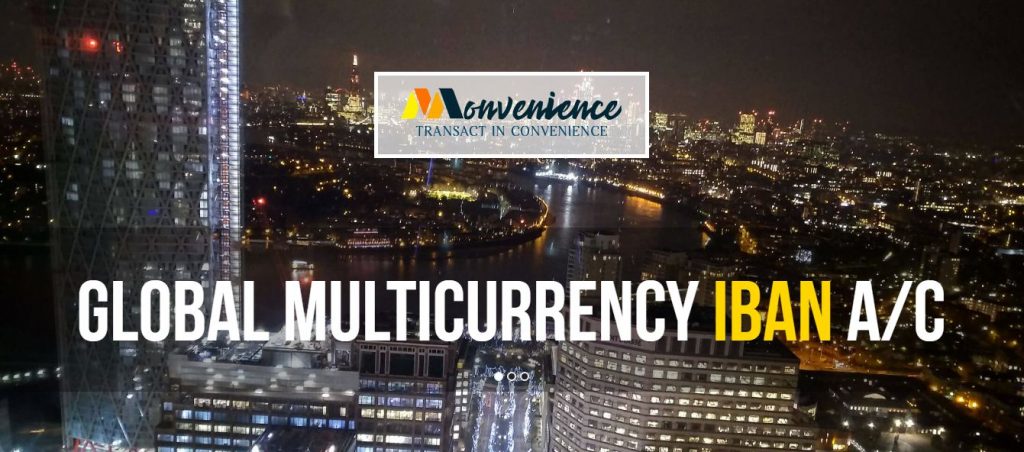 Monvenience offers virtual bank account and payments account for individuals and businesses. You can send and receive SEPA and SWIFT payments and transact in multiple currencies. Monvenience European IBAN account allows you to have IBAN accounts without having a European address.
Although Monvenience does not treat the US as a blacklisted country, only transactions to and from United States are allowed. Private and corporate customers from the US are not allowed to open account with Monvenience. In addition, corporate customers having United States residents or citizens as beneficial owners, directors or representatives are also not allowed to open account with Monvenience.
Conclusion
Virtual bank accounts for non residents have empowered people and businesses around the world to be able to send and receive money in currencies such as Euro and US dollar, get a free IBAN that allows them to receive payments from all SEPA countries and withdraw funds into their local bank account.