South Africa ranks second in bitcoin transactions Africa after Nigeria. Due to economic uncertainties, regular political tension, and the volatility in its currency, most people turn to bitcoin investment in South Africa and trading option.
Bitcoin Regulation in South Africa
The regulation of bitcoin is done by the South African Reserve Bank (SARB). It does not treat bitcoin as currency but as Crypto Asset. SARB requires that firms wishing to trade in bitcoin register with the Financial Intelligence Center as a way of taking care of the risk related factor. The growing bitcoin adoption in the country has led to the increase in bitcoin scams. Therefore, the role of SARB is to address the issue to protect consumers.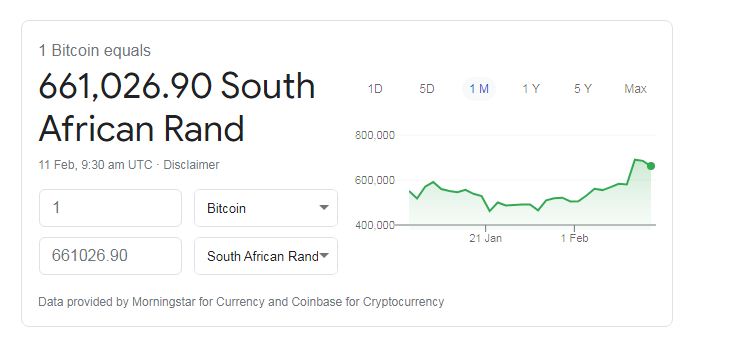 How to Buy Bitcoin in South Africa
There are many platforms where potential buyers can buy bitcoin in South Africa. It is important for every buyer first to ensure that he or she has a bitcoin wallet in South Africa before he or she can but bitcoins. Once you have a wallet, you can choose the platform you wish to use to buy cryptos in South Africa.
There are various ways to purchase bitcoin. Some of the ways include buying bitcoin from online platforms. Some of the platforms include Paxful, Luno, Coinmama, CoinCorner and Bitit. Each platform has its advantages and disadvantages.
The other way to buy Bitcoin is through Bitcoin ATMs (BATMs), although they are few. There are eight Bitcoin ATMs in South Africa which are in Cape Town, Pretoria, Johannesburg, and Durban. BATMs transactions are usually a bit expensive because of service charges.
You need to have a bitcoin wallet on your phone to scan QR code at the Bitcoin ATM to deposit bitcoins that you just bought into your wallet. Luckily, many businesses accept bitcoin in South Africa, where you can spend your bitcoins.
Some of the oldest Bitcoin exchange platforms in South Africa include ice3X (iceCUBED) and Luno. It is more secure and faster to buy bitcoin from the exchange platform. Luno has an app that makes mobile trading easy and fast. With iceCUBED, you can buy bitcoin and other cryptocurrencies such as Litecoin, Ethereum, Zcash, Neo, and Bitcoin Cash.

Trade Bitcoin on LocalBitcoin Platform
LocalBitcoin shows you people near you that are selling or buying bitcoin. Through the website, you can state whether you want to buy or sell bitcoin and trade with other users. The trade can be carried out through the website or using escrow or bank transfers. You can also meet the seller face to face, which can be risky.
Buying Bitcoin Using PayPal
You can use PayPal to buy Bitcoin online. However, it is not an easy option for beginners. You can find instructions on how to use PayPal to buy bitcoin here.
VirWox exchange used to be one of the easiest platform to to trade in Bitcoin using a PayPal account. However the platform closed in January, 2020.
Buying Bitcoin Using Credit or Debit Card
It is possible to trade in bitcoin using debit or credit card. You need first add to your card then deposit money to the platform trading in bitcoin. You need to find out service fees involved for buying bitcoin with your debit or credit card.
How to Sell Bitcoin in South Africa
If you wish to sell bitcoin in South Africa, here is what you need to know. Selling bitcoin when everyone else is trading could make you lose money. To make a profit, ensure that you do not sell your bitcoin when everyone else is selling. In order to sell your bitcoin, there are a few steps that you need to take. Here are the steps.
Step 1: Sign up for an Exchange Account
Selling bitcoin through an exchange is safer and fast. Exchange platforms act as middlemen for cryptocurrencies where they offer a platform for you to trade. There are many exchange platforms such as the ones mentioned above that you may opt to use. Once you have created an account, link it to your bank account so that it becomes easy to withdraw your earnings.
Step 2: Transfer Bitcoin to Your Exchange Wallet
You will need to ensure that you have bitcoin in your wallet so that you can then sell them. Use the transfer function available in your wallet and then wait for the confirmation message that your bitcoin has arrived in the exchange.
Step 3: Place an Order to Sell
Once you have signed up on the exchange platform of your choice and deposited your bitcoins to your exchange wallet, you can now sell your bitcoin. Select that you want to sell and then input the amount you wish to sell. Then place a sell order so that they can sell at the current market price. However, you can place a limit order so that they can only sell when the market price is at the figure you would like. Once you have done that, the rest of the transaction doesn't need much of your input. The trade should be quick in case they are selling at the prevailing market price. Bitcoin will be transferred from your account, while in turn, you will be paid with the fiat currency that you choose.
Conclusion
The means of conducting the a bitcoin transaction is different depending on the exchange platform that one is using. Some sites have exclusively online transactions through bank transfers, while other sites like LocalBitcoin and Paxful have other options such as Moneygram and gift cards. Some of these methods are time-consuming. Before deciding to sell your bitcoin, ensure that many people are not trading to avoid losses.