If you live in India, Nigeria, Singapore, UAE, Hong Kong or any other country in the world, you can open a USA virtual bank account despite being a US non-resident. There are countless reasons for you to open a virtual bank account in USA. For example, if you are a freelancer, online seller, or an importer/exporter you may need to have a USA virtual bank. With such an account, you are able to spend and withdraw funds from any part of the world. This is how how to get US bank account for non residents.
More options are available to you with a USA residence permit or passport to open virtual bank account in USA. If that's not the case, the options for an online US bank account for non residents are listed below.
Virtual US Bank Account
Free US bank account for non residents such as Payoneer, Wise Borderless, PayPal and Zenus have made it possible for merchants from around the world to make and receive payments from the US fast and conveniently.
If you are trading your products to the American people or the US affiliate companies such as Amazon, ClickBank, Godaddy or receive Adsense earning, Payoneer debit card allows you to withdraw your money at your local ATM machine where Mastercard is acceptable or send your money to your local bank account.
Benefits of Virtual Bank Account
Virtual bank accounts come with many benefits. Virtual banks usually have lower costs as there are no maintenance or monthly fees and have lower transactions fees. The banks do not charge on your account their many traditional expenses such as rental, utility bills, renovation and they don't have a huge staff. And as for credit checks, most virtual bank accounts come with a prepaid card, which means you are only limited to how much your bank account has hence no debts, no need for credit checks. Mostly importantly, they allow you to open a USA virtual bank account.
Free Virtual Bank Account USA
How to open US bank account without SSN: You can open a US bank account without SSN by signing up for Passbook by Remitly. Passbook is a spending account for non-residents in the US. The account has no monthly fees or initial deposit requirements. It comes with a debit card, which can be used with Apple Pay or Google Pay. Passbook by Remitly banking services are provided by Sunrise Banks.
Wise Borderless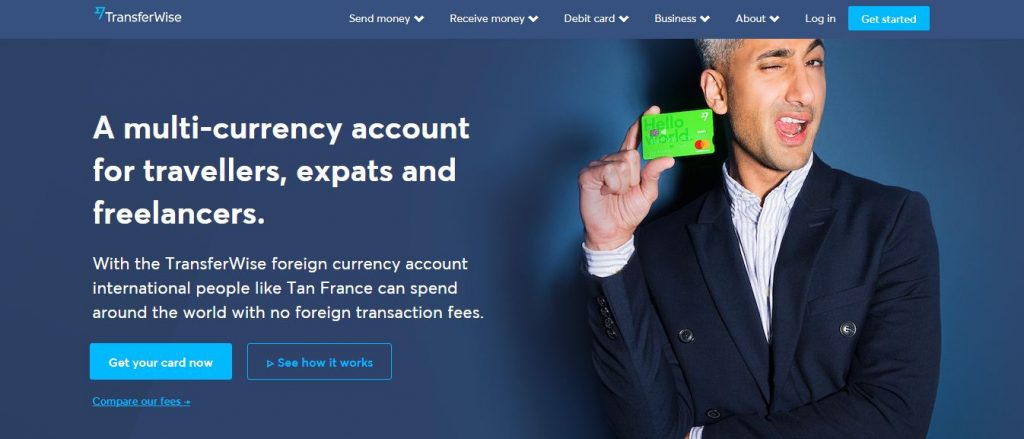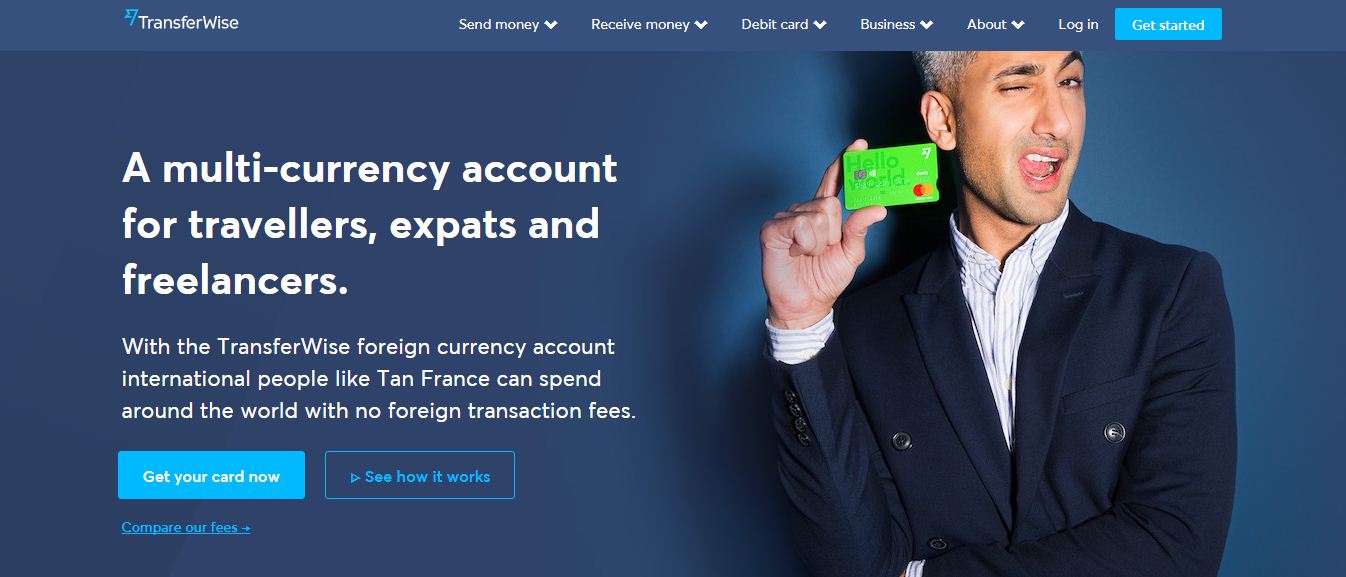 Wise Borderless, formerly Transferwise, is a multi-currency account. It allows you to open a virtual US checking account that comes with a Mastercard debit card that you can spend anywhere in the world at the real exchange rate, low conversion fees, and zero transaction fees.
How to Open Wise Borderless Account
Opening a USD account is free and does not involve any paperwork. You need to sign up online with your basic personal details. You also need a photo ID, proof of address, and/or a picture of you holding your ID for verification. It takes about 2 working days for Wise Borderless to verify your account.
Once verified, you need to activate your Wise Borderless account by adding 25 USD. When your account is active, you will get personal account numbers and bank details for USD. The account holds 50+ currencies in balances in your account, which can be converted instantly with low fees.
You can only get USD account details if your address is listed in the countries and territories listed here.
If you don't see your country listed, you won't be able to receive USD directly into your account. But, you'll still be able to add money from USD if you have a bank account in that currency, and you can also convert money to USD from another balance.
Wise is not available in Nevada and Hawaii. With Wise Borderless account, you won't be able to get an overdraft, loan or earn interest on your account.
Payoneer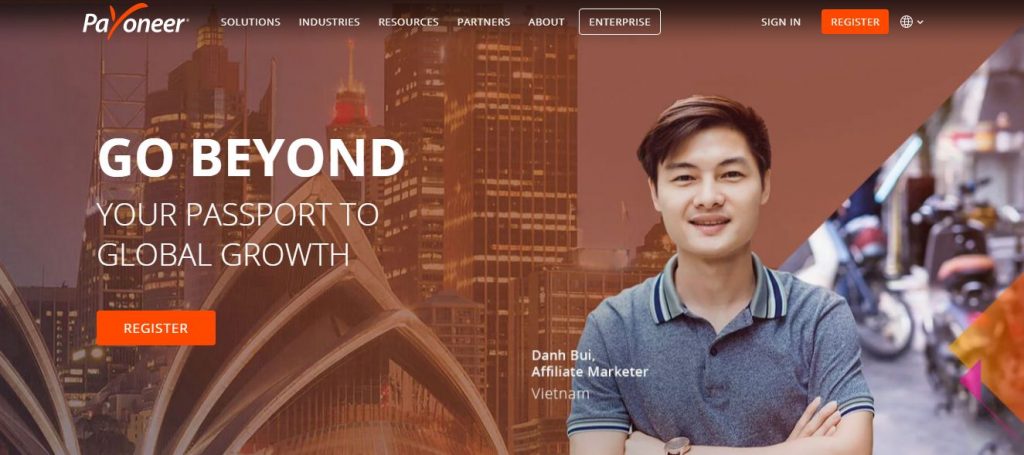 Founded in 2005 by Yuval Tal, Payoneer is a virtual USD bank account that offers online money transfer, digital payment and US virtual bank accounts. Sending and receiving payments from other Payoneer customers is free. With Payoneer, you are able to receive funds from Wish, Fiverr, Upwork, Airbnb or any of the thousands of companies that pay via Payoneer even if you are not a US resident. The company also issues prepaid MasterCard that can be used at ATMs, in stores, or online where Mastercard is accepted. Moreover, with Payoneer you can get a virtual US debit card for non-residents. It is one of the best virtual US bank account with debit card.
How to Sign Up for Payoneer
The sign-up process require you to fill out a personal details such as name, email, date of birth and physical. You need to attach a copy of your passport or ID . Payoneer will verify your details within 2-3 working days. Payoneer account holders may be required to submit additional documentation. If you apply for a debit card, Payoneer will send it to your address. When your card application is approved (approval time is 2-3 business days after submit your application), a confirmation e-mail including the estimated arrival date is sent to you.
PayPal
PayPal is one of the most popular American fintech with million of users around the world. You can open a PayPal account if you are a resident in one of PayPal's supported countries.
You can sign up for PayPal service on the website or app (Android and iOS). One of the most important steps you need to take to fully benefit from PayPal is verification. You can use a virtual credit card for PayPal verification. Alternatively, you can use a virtual bank account for PayPal verification. Once you sign up successfully for PayPal, you can apply for PayPal Key, which is PayPal virtual card. Recently, PayPal introduced PayPal crypto services.
Zenus Bank
Zenus is a US virtual bank that enables individuals and businesses to open a virtual bank in USA without proof of residency. With your a non-resident US bank account with Zenus, you can make transactions from anywhere around the world.
How to Sign Up for Zenus Bank
To open your virtual US account, you need to join Zenus waitlist. You will receive an email to notify you when to join. The bank promises a simple sign up process that will take about 15 minutes. Once your account is active, you will receive Visa debit card and be able to fund your account instantly using your card.
.
Final Thoughts on Get Free US Virtual Bank Account
Now you know that you do not have to be a US resident to open a free US virtual bank account for non residents. It is a simple process; you just need to sign up to one the the banks listed above and verify your identity. If you are from Nigeria, Pakistan, India or Sri Lanka, you know that receiving cheques from European and USA companies take weeks and even months. However, by creating a virtual bank USA you can get your money quickly and easier.
Whether you are an established company, businessperson, freelance blogger, online marketer, or internet merchant, these Virtual Bank accounts offer payment solutions that meets all online money transfer needs.