The banking sector has undergone tremendous changes in recent years. People have moved from traditional banks where you had to visit a brick-and-mortar street bank for financial services to virtual banking and even crypto banking. If you have been having a hard time choosing the best virtual bank between N26 and Revolut, this article will compare the two and help you make a decision.
What is N26?
N26 is a German digital bank that was started in 2013 that offers persoan and business account, physical and virtual debit card, and money transfer services in the SEPA region and the US. It received a banking license from the European Central Bank and Bafin in 2016. If you choose to bank with N26, you need not worry about the security of your money since customers are covered by the German Deposit Guarantee Scheme up to €100, 000.
What is Revolut?
Revolut is a UK based online bank that was started in 2015. In the UK, Revolut is licensed as an electronic money company by the FCA, and not as a bank. Revolut offers multi-currency account, personal and business accounts, physical and virtual cards, travel card, Revolut crypto services and stock trading.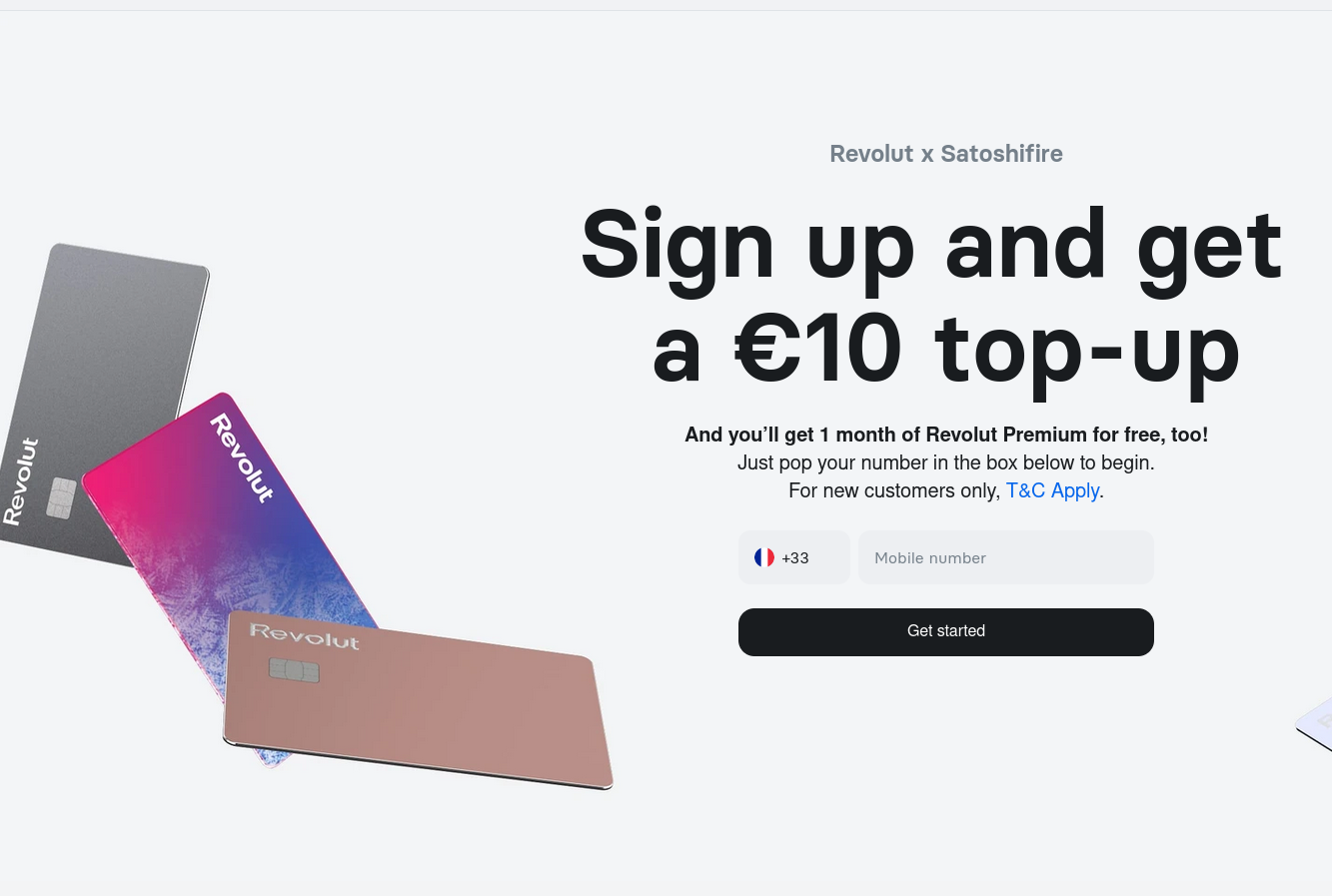 N26 vs Revolut: Supported Countries
N26 Supported Countries
It is important to know the countries N26 supports before choosing to create an account with them. N26 available countries are Germany, Austria, Belgium, Denmark, Norway, Greece, Ireland, Estonia, Iceland, Luxembourg, Poland, Slovakia, United Kingdom, France, Finland, Portugal, Spain, United States, Sweden, Netherlands, Liechtenstein, Slovenia, Italy.
N26 bank has decided to focus on the European market. Therefore, N26 bank will no longer be available in the US after January 18, 2022.
Revolut Supported Countries
Revolut is available to customers in the following countries: United Kingdom, Slovakia, Romania, Hungary, Finland, Portugal, Switzerland, Australia, Croatia, Estonia, Greece, Czech Republic, Republic of Cyprus, Netherlands, Lithuania, Spain, Bulgaria, France, Latvia, Malta, Germany, Denmark, Ireland, Slovenia, Luxembourg, Poland, Belgium, Italy, Sweden, and Austria.
N26 vs Revolut: Opening an Account and Topping Up
When creating an account with either N26 or Revolut, it is best to know the countries these digital banks support and the fees involved in the application process.
How to Open N26 Account
You can access N26 from a mobile phone, a laptop or a computer. If you choose to create your N26 account using the mobile app, you will first need to download the application. Next is to enter personal details including your full name, contact details (phone number and email address), and your residential address.
The next step is identity verification. You will be required to take a selfie and a photo of your passport, which you will submit through the mobile app or the website. When your identity has been verified, you will receive your IBAN and BIC numbers immediately.
Following the approval of your application and ID confirmation, you will receive an email notifying you of the same. Your new physical card will then be posted to you and will arrive within 7 days. This card is free.
How to Add Money to N26 Account
N26 allows its customers in Austria, Germany, or Italy to top up their accounts through bank transfers or by making cash deposits. If you are topping up your account for the first time, it is best to use your regular debit card since it's free.
How to Open Revolut Account
Revolut's services are only available through the app. After downloading the app, you will need to fill in personal details then verify your identity.
How to Add Money to Revolut Account
With Revolut, it is convenient to top up your account with a bank transfer, credit, or debit card. To top up, you will need to click on 'add money' and you will be directed to another screen where you will be asked to link your regular debit card. There's another option where you can transfer funds externally from your regular EU/UK bank account.
Revolut vs N26: Services and Costs
Revolut and N26 provide convenient plans and fees to their customers. However, your choice of service may solely depend on the cost and what you want the card to be used for. The features may vary slightly depending on the country where a customer is using them. The following are UK prices.
Revolut's Services and Costs
Since Revolut is not a full-fledged digital bank, it does not offer many banking options compared to N26. It offers personal and business accounts.
Revolut Personal Accounts
Revolut offers personal accounts that are separated into three tiers.
Standard/ Basic Personal Account- No fee
A standard personal account includes the following:
Customers can spend in over 150 currencies
Offers Euro IBAN account
Spending at the interbank exchange rate
Customers do not pay for cash withdrawals up to £200 per month
Customers can exchange up to £5, 000 per month in 29 different currencies for free
Premium Personal Account- £6.99 per month
The benefits of a premium account include those of a standard account plus the following:
Fast money transfers (2 days)
There's no fee for cash withdrawals of up to £400 per month
It offers unlimited currency exchanges and spending limits
Travel insurance for delayed flights and luggage
Customers can exchange five different cryptocurrencies
Metal Personal Account-£12.99 per month
Revolut's metal accounts include all the benefits of premium personal accounts plus the following:
Customers get a 1% cash back on purchases made within and outside Europe
Customers receive concierge service
On opening an account, you receive an 18g reinforced steel contactless MasterCard.
Business Accounts
Business accounts are ideal for companies that travel frequently or operate in multiple countries. Features include:
Customers can transfer money instantly to other Revolut accounts at no cost
You can track expenses on each employee prepaid card
Business accounts also have personal account benefits
With a business account, you can schedule batch payments
N26 Services and Costs
N26 crypto: N26 is working with an unnamed crypto exchange to launch crypto services. The new product will integrate a crypto exchange functionalities and N26 banking features to allow account holders to trade bitcoin and other cryptocurrencies.
Being a full-fledged digital bank, N26 offers more banking options. It offers both N26 personal account and N26 business account.
N26 Personal Accounts
There are three N26 personal accounts.
N26 Standard Account – Free
The N26 account has no monthly fees
Users get a free initial card with which they can make free online payments.
Customers can make up to 5 free ATM withdrawals
Customers pay a 1.7% fee for foreign currency withdrawals
The account features an in-depth spending tracker
N26 Smart – €4.90/month
This is an ideal account for saving and spending. Some of its benefits are the following:
N26 debit card and intelligent money management tools
10 Spaces sub-accounts, including Shared Spaces to save together with others
Free ATM withdrawals, free payments worldwide, and access to exclusive partner offers
N26 You – £9.90 per month
The N26 You account features include those of the N26 account plus the following:
The account features medical insurance when travelling
It offers account sharing features
Flight insurance in case of delays
N26 Metal – £16.90 per month
N26 Metal features the following:
A stainless steel contactless MasterCard.
It offers travel insurance
N26 Metal also offers priority customer support
N26 Business Accounts
There are four N26 business accounts.
N26 Business Standard Account
The N26 Business Standard account comes with the following features:
The N26 Business Standard bank account is a free business bank account.
A free debit Mastercard and virtual card to spend in stores, online or in apps.
Free ATM withdrawals and intelligent spending analytics with Statistics.
Free instant bank transfers with N26 MoneyBeam and SEPA Instant Credit Transfers.
N26 Business Smart Account
This is a premium business bank account. Some of its features are:
Debit Mastercard and intelligent features to better manage your business expenses.
Statistics for an AI-driven overview of your business expenses.
10 Spaces sub-accounts—including Shared Spaces to save together with others.
Free ATM withdrawals, free payments in any currency worldwide, and access to exclusive partner offers
N26 Business You
This is a suitable option for you as a freelancer with travel insurance from Allianz. The benefits include:
You get to make up to 5 free withdrawals in the Eurozone.
Free worldwide ATM withdrawals with your N26 business card.
0.1% cashback on purchases.
Your partner and kids have the advantage of medical travel insurance in case of an emergency.
N26 Business Metal
In addition to enjoying all the benefits under the other three options, N26 Business Metal comes with the following features and benefits.
You get 0.5% cashback on the purchases you make.
Your partner and kids have the advantage of medical travel insurance in case of an emergency.
There is the compensation of up to 10000 Euros in the event that a trip is cancelled or curtailment of a covered event.
You can enjoy insurance packages for flight (in case of delays or cancellation) luggage (in case of loss or delay) lifestyle insurance for mobility and winter sport.
Go to N26 Business Account Website
Revolut vs N26: Money Management and Security Features
Customers will always go with the option that offers several services and features for convenience. Both N26 and Revolut offer money management and security features.
Money Management
Both Revolut and N26 offer you interest in your savings. Revolut offers a 0.8% interest and you can access your savings anytime you want if it is placed in your 'vault'.  With Revolut, you can select the round-up feature and ask the app to round up your spare change and add it to your vault. A Revolut account also allows you to set a monthly spending limit which you can change any time you want.
With N26, if you lock up your money for between 3 and 60 months, you can earn an interest of up to 1.57%. N26 has a tool called spaces where you can set up multiple saving pots. Each space acts as a separate bank account, separate from your main account. An N26 account also allows you to set a daily limit on your spending.
Security Features
In case you lose your card, both N26 and Revolut allow you to log in with your fingerprint and freeze it temporarily. If you find your card, you only have to log back into your app and unfreeze the card.
Revolut enables you to disable contactless payments and online transactions. On the other hand, N26 does not allow contactless payments to be disabled.
N26 vs Revolut: Customer Support and Service Coverage
Before you choose your digital bank, it is best to know where the services are available (supported countries), supported languages, supported currencies and customer support.
Supported Languages
N26 is currently available in 5 languages (English, German, Italian, Spanish, and French) while Revolut provides its services in more than 20 (ENG, SE, BG, ES, SO, GR, FR, IT, PL, CR, DU, ET, LA, RO, NO, DN, JA, CZ, LT, PT, FR, SL, DE, HU) languages.
Supported Currencies
The N26 digital bank offers spending anywhere MasterCard is accepted. Additionally, it offers international money transfer services through Wise, formerly TransferWise. Revolut customers can spend in over 150 currencies at interbank rates where it is free for the first 5, 000 Euros per month and a fee of 0.5% over that amount. Revolut also offers trading in 5 different cryptocurrencies; Bitcoin, Bitcoin Cash, Ripple, Ethereum, and Litecoin. Note that the crypto trading service is not available in the US.
Customer Support Hours
N26 live chat support to its customers is available between 7:00 AM and 11:00 PM, Berlin time. On the other hand, Revolut provides live chat support with agents available 24/7.
Which One Is Better: Revolut or N26?
Both N26 and Revolut have unique features beneficial to their customers. However, most customers may not be in a position to have both digital bank accounts. As such, you may have to choose one out of the two. From the above information, we think that N26 has the overall edge on Revolut. From cash withdrawals at ATMs to international money transfers (through its partnership with Wise) which is faster and at low costs, N26 takes the lead. Additionally, N26's customer support is more responsive than Revolut's. Also, N26 does not charge a fee to use your debit card overseas while Revolut charges its customers.