A virtual bank is a bank that operates without a physical presence. You can create a virtual bank account using the web or a virtual bank account app without having to visit a bank. In this article, we will list some of the leading providers of a virtual bank account with a debit card and give you an insight into online virtual bank account.
What is a Virtual Bank Account?
A virtual bank account is an account offering banking services electronically. This means that you can access banking services through a virtual online bank account without having to visit a physical bank. When you open a virtual bank account, you get a virtual bank account number.
Are Virtual Banks Secure?
Similar to brick-and-mortar bank, virtual banks are regulated by financial regulatory authorities in countries they operate in and customers' deposits are insured. Additionally, virtual banks have to meet Payment Card Industry (PCI) compliance requirements to ensure that clients' data is secured. Virtual banks that are not fully licensed banks operate in partnership with traditional banks to protect account holders' funds.
How to Open a Virtual Bank Account in USA
You need to know how to set up a virtual bank account to open one. The first thing you need to do is to provide identification details and contact information. Banks must prevent money laundering and as such, you must upload a driver's license or ID card during virtual bank account opening. You must also read and sign the disclosure documents and fund the account by transferring funds to the virtual banking account. You can operate a virtual bank account online using the web or virtual bank app.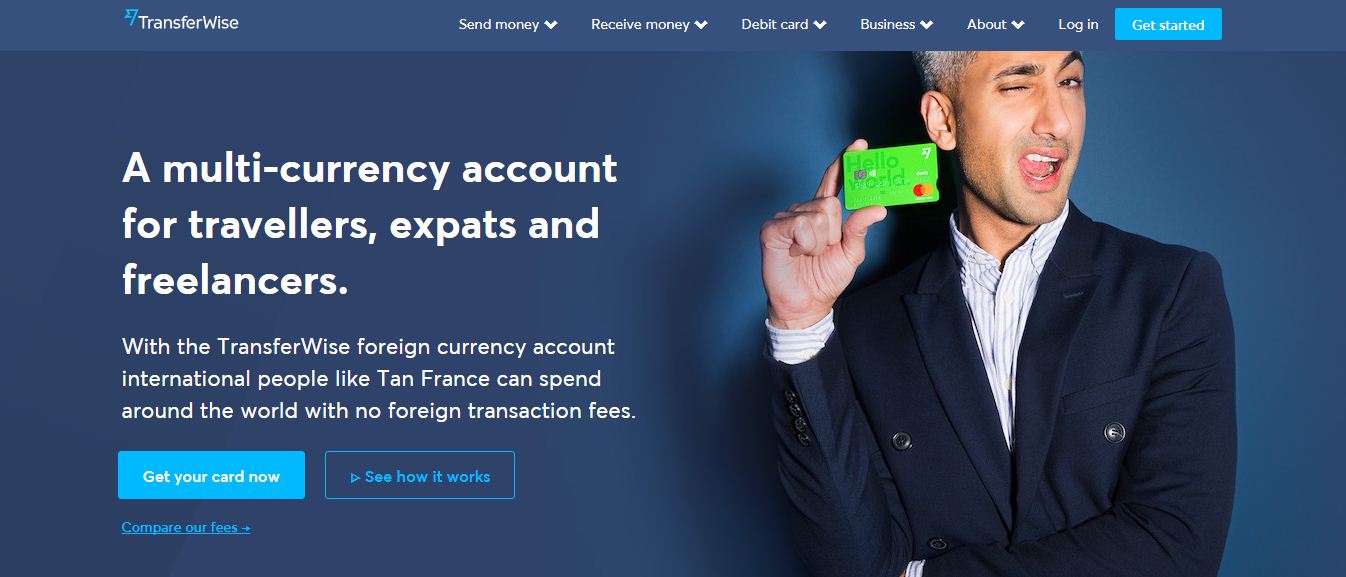 Virtual Bank Account USA
There are several benefits of having a US virtual bank account for US residents and non-US residents. You can get free virtual bank account USA without Social Security Number. You can get a virtual bank account with Payoneer, Paxum, GetBizToUSA and TransferWise borderless account. Below you find more examples.
Virtual Bank USA
If you want to open virtual bank account in USA, there are many online banks you can use. Some of the banks offer online virtual bank account free of charge. The following is a list of virtual banks in USA.
Ally Bank
American Express National Bank
Barclays US Savings
Capital One
Charles Schwab Bank
Discover Bank
You can use the above banks for virtual account opening and start making transactions online.
USA Virtual Bank Account for Residents
No Maintenance. A virtual bank account in USA gives Americans get a real bank account without balance maintenance. In most instances, account balance maintenance is optional and if you choose to maintain, your fees can be waived off. There is no need to worry if your account doesn't have a balance, it works just fine.
Low Fees. For B2B virtual bank accounts, you pay extremely low fees compared to real bank accounts or no fees at all.
No Credit Checks. Virtual bank accounts will provide you with a prepaid card that allows you to use the money in your bank account.
USA Virtual Bank Account for Non-Residents
US bank account. If you are not living in the USA, then you need a US virtual bank account more. Most online programs such as affiliate marketing pay only into an American bank account or charge extra cash to pay into an international account. Web entrepreneurs don't need to go to the US to get an American virtual bank account, you can create virtual bank account online.
Virtual bank account with debits card and prepaid card. You can apply for a virtual bank account with a debit card. There are also many virtual banking services that offer virtual prepaid cards. These prepaid cards can draw funds from Google Adsense, Amazon Payments or PayPal. The card is usually a Visa/MasterCard.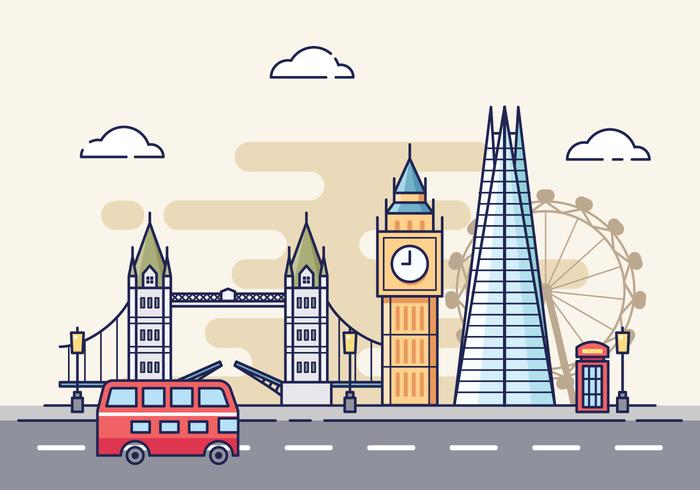 Virtual Bank Account UK
You can open a virtual bank account in the UK without proof of residency. TransferWise, Revolut, Monese and Monzo will help you open free virtual bank account. The interesting thing about online virtual bank is that you can enjoy banking services without visiting a physical bank.
How Virtual Bank Works
A virtual bank account is an online bank. To start using one, you will need to first open an online virtual bank account by filling an online application. You will then need to make a deposit to the account. You can print the online application form or download it and email it.
How to Make it Work with Virtual Bank Account
Now, more than ever, it is possible to make financial transactions without necessarily visiting the bank. As an alternative, customers visit the banking website and complete their financial transactions online, whether on their mobile phones or computers. You can also use a virtual bank account for PayPal verification. As such, virtual banking has been coined as Internet banking, mobile banking or online banking.
How to Deposit Money in Virtual Bank Accounts
The question about how to deposit cash in your virtual account is easy to answer. The traditional way of doing things would be asking your employer to deposit your cheque directly to your account. Well, did you know that you could also do deposits your check with your virtual bank account? All you have to do is to deposit it using photo check deposit by taking photos of the front and back of the check with your smartphone. Depending on the bank, you can use their website or app for this. For some, however, you will have to mail the check. Other means of depositing money in your virtual bank account include a bank transfer and direct deposit.
You need to know how to transfer money to a virtual account. You can deposit electronically or you can mail a check. You can also request your employer to deposit a paycheck directly to the account. You can make a bank transfer from another bank or PayPal account to your virtual bank account. Most banks will require you to fax them a copy of your identification.
You can get a virtual bank account with IBAN. In such scenarios, a bank will issue you a dummy international virtual bank account number that can reroute payment to a real IBAN. Virtual IBANs can be used by a corporate to understand the purpose of any payment and reroute payment to a physical bank account.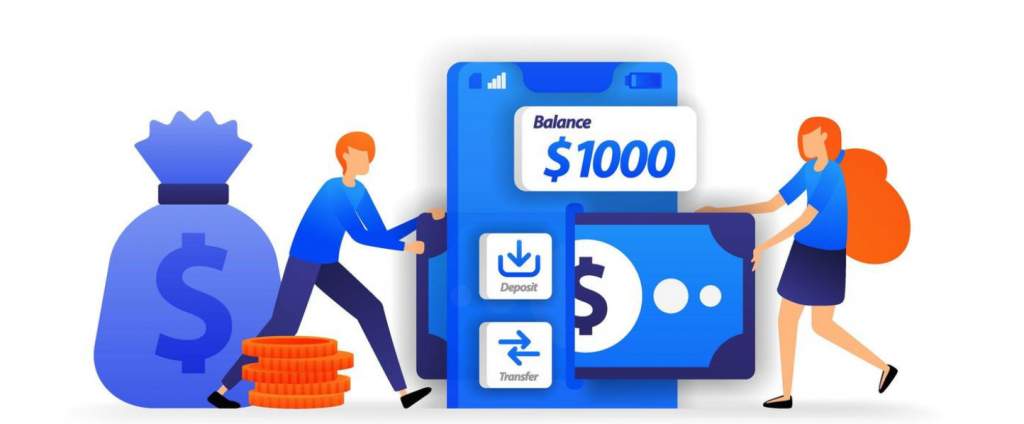 How to Withdraw Money from Virtual Bank Accounts
You can withdraw funds the same way you would with traditional banks. Like any other bank, virtual banks also issue debit cards. Therefore, you can withdraw your funds using ATMs. Considering virtual banks do not possess their own ATMs, you will be surprised that the transaction fees are the same, if not lower, than those of ATM card owners of the same bank. This is because most virtual banks do not charge ATM withdrawal fees. Other methods of withdrawing money include wire transfer, check, bill pay feature, and cashback at a store.
How to Open Virtual Bank Account
All it takes for you to open a virtual bank account today is simply to fill out an online application. Most virtual banks would not require you to make deposits immediately but would need to confirm your identity in the long run. As such, they will allow you to make transactions but to a certain limit amount when they ask you to send them your identity card or driving license. However, they do not limit your account or freeze any of your transactions before they request for proof of identity.
Conclusively, virtual banking is easy to use, efficient and time-saving. You should be able to now understand that virtual banks do not pay for brick and mortar locations, and that translates to cheaper transaction fees as opposed to traditional banks. In return, they offer higher interest rates on your savings account and give B2Bs a higher level of convenience.
Review of International Virtual Bank Accounts
If you would like to open an international virtual bank account, these are some of your options. With the best bank virtual, it is easy to open virtual bank account online. Normally, a virtual checking account will not accrue interest on deposits. Although you will hardly get a global virtual bank account with interest, you can save a lot of costs when you travel abroad.
TransferWise Review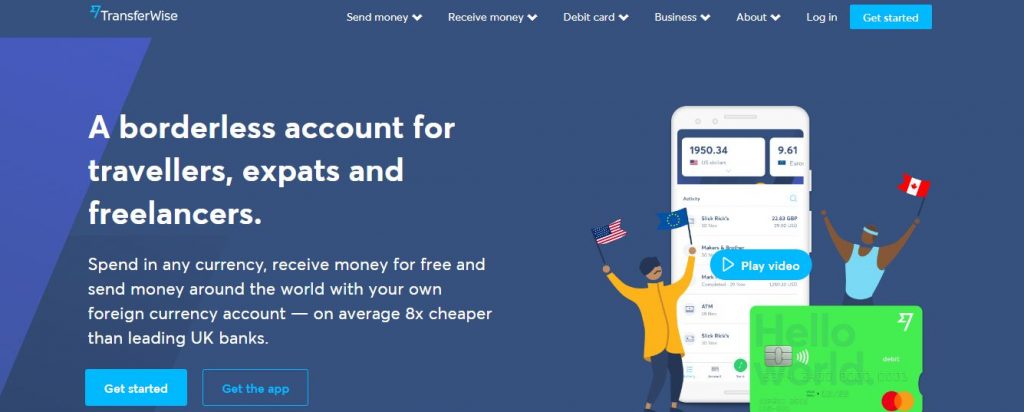 I came by an opportunity to expand my business to overseas markets with a branch in India. I regularly transfer money over there from Germany and quickly I realized that one of the major banks was either thinking I was stupid or naive.
They were charging – between conversion fees and what now I know is called the spread – literally 10% to transfer my money. So, imagine: Germany's government charging pretty high taxes, and now I will have to pay 10% to a bank just to make sure my people got paid.
So, this is why I love Transferwise Borderless bank account. I cut down the finance charges from 10% to 1%. That is right! I save 10 thousand euros a year thanks to Transferwise. I highly recommend them.
One additional perk is speed too. Because of the way they have structured their deal with international banks, my money got to India one to 2 weeks faster.
N26 Review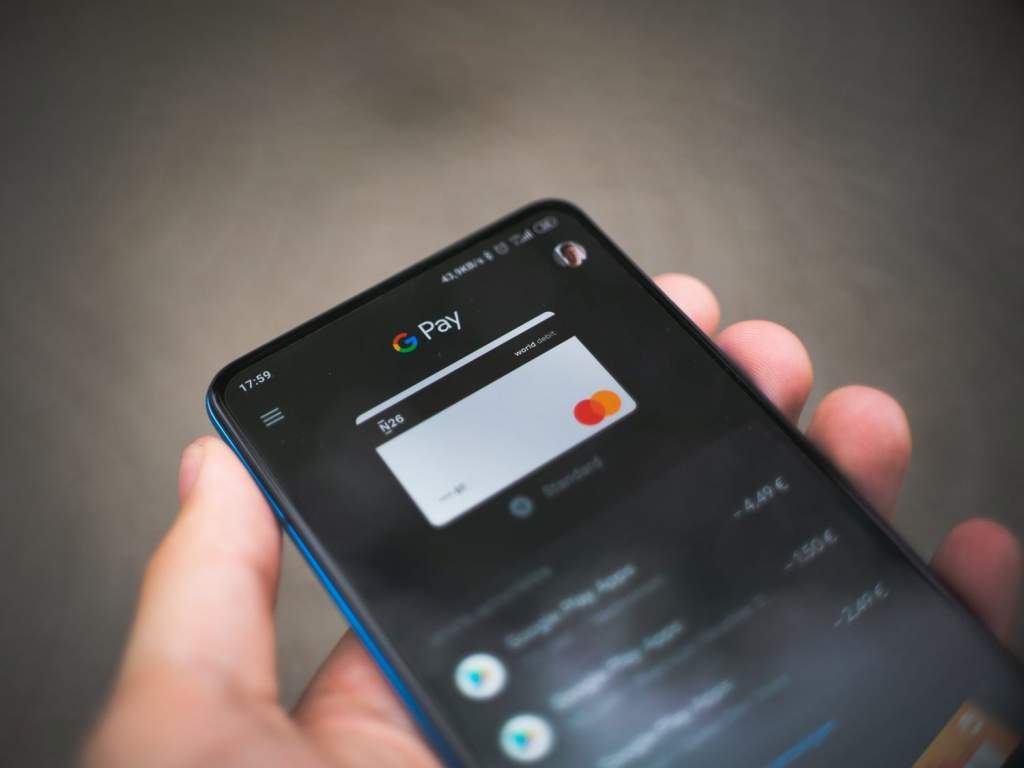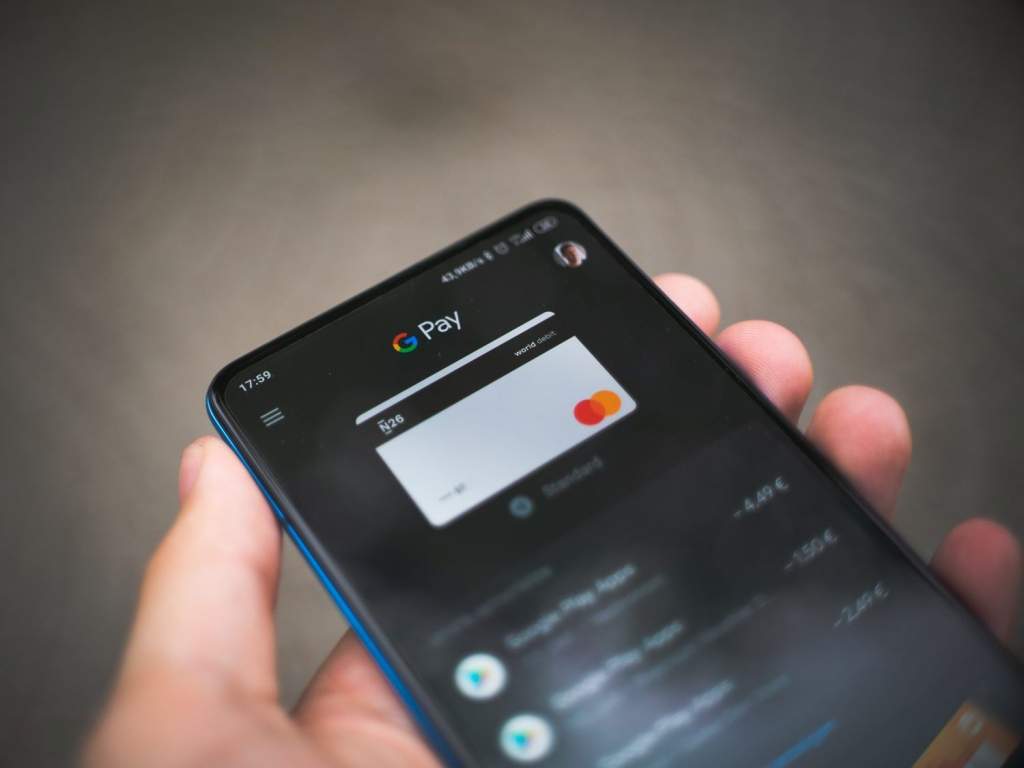 N26 is a German bank offering virtual banking services using your mobile phone. You can use the "N26 The Virtual" bank application to access banking services. You can use its services while in some European countries and the US. N26 is currently not available in the UK.
To register on N26 virtual bank, you need to make a video call to provide your details. An operator will then call you through the app and ask for basic details. Make sure your face is clear on the camera. You may be asked to show your ID via the video call. Once you are through with the call, you will get a valid account number.
N26 system is compatible with MasterCard debit card. As such, once you have provided your details, the card will be delivered to your location in approximately one week. N26 has no physical premises and therefore, you can only use ATMs of other banks to make withdrawals. N26 says that there are no charges that accrue whenever you withdraw.
Simple Review
Simple is an American virtual bank that provides an individual checking account and shared accounts. You can open a virtual bank account through the web or their mobile app. When you register through the app, you will get a text message for two-factor authentication. You will need to provide your name, address, and date of birth.
If you travel frequently internationally, and for long periods, you need to submit a travel notice, failure to do so, Simple will close your virtual bank account. Currently, Simple is not offering business accounts. You can load your account with money electronically or through a direct deposit.
Payoneer Review
Payoneer is a US virtual bank account that has been on the market for over a decade. I had never heard of them until recently of course because this is how these things work in a world with hundreds of alternatives for everything. It is amazing to me actually that in order to get a money transfer done, or an international virtual bank account you can be so overwhelmed and underwhelmed at the same time.
When I found Payoneer virtual bank account, I thought they were reasonable and effective at their craft. I have so far no complaints and I hope to stick with them for the long term.
Why? I think their offer is quite well adapted to people who make money online like myself. For example, Payoneer allow Amazon sellers to receive funds from Amazon Marketplaces even if you don't live in those countries. You can open an account here.
Virtual Bank Accounts for Non-US Residents
One of most common virtual bank account for non-US residents providers is Payoneer. As we outlined above, Payoneer is one of the most popular virtual account providers online and is available globally. This account can be used for personal and business purposes but its $30 annual fee is an impediment. Read our article for a thorough review of Payoneer virtual bank account for US non-residents.
Conclusion
The above virtual banks and others will solve most of the problems people have with traditional banks such as exorbitant fees and paperwork. Virtual banks can also help online entrepreneurs have been facing receiving bank account problems when dealing with American and European companies or verifying services such as PayPal.