The internet has experienced tremendous growth when it comes to money transfer, money management or internet banking as more people opt for paper-less every day. The primary role that the internet plays is it allows online entrepreneurs to arrange their online businesses without any expenses or troubles.
How to Make it Work with Virtual Banking
Now, more than ever, it is possible to settle debts without necessarily visiting the bank. As an alternative, customers visit the banking website and complete their financial transactions online, whether on their mobile phones or computers. As such, virtual banking has been coined as Internet banking, mobile banking or online banking.
Transfer In
The question about how to deposit cash in your virtual account is easy to answer. The traditional way of doing things would be asking your employer to deposit your cheque directly to your account. Well, did you know that you could also do deposits with your virtual bank account? All you have to do is log into the system and make the transfer. The beauty of it, however, comes in when you use your smartphone to make transactions. With the mobile platform, you can snail-mail deposits, check your balance or even get your annual statement.
Transfer Out
Like any other bank, virtual banks also issue debit cards as well as cheque books. This means that even if you are the classical banker, these banks not only give you the option to get modernized services but also give you access to your money anytime, anywhere. Considering virtual banks do not possess their own ATMs, you will be surprised that the transaction fees are the same, if not lower, than those of ATM card owners of the same bank. This is because most virtual banks do not charge ATM withdrawal fees.
Account Opening
All it takes for you to get your virtual bank account today is simply fill out an online application. Most virtual banks would not require you to make deposits immediately but would need to confirm your identity in the long run. As such, they will allow you to make transactions but to a certain limit amount when they ask you to send them your identity card or driving license. However, they do not limit your account or freeze any of your transactions before they request for proof of identity.
Conclusively, virtual banking is easy to use, efficient and time-saving. You should be able to now understand that virtual banks do not pay for brick and mortar locations, and that translates to cheaper transaction fees as opposed to traditional banks. In return, they offer higher interest rates on your savings account and give B2Bs a higher level of convenience.
Transferwise review
I came by an opportunity to expand my business to overseas markets with a branch in India. I regularly transfer money over there from Germany and quickly I realised that one of the major banks was either thinking I was stupid or naive.
They were charging – between conversion fees and what now I know is called the spread – literally 10% to transfer my money. So, imagine: Germany's government charging pretty high taxes, and now I will have to pay 10% to a bank just to make sure my people got paid.
So, this is why I love Transferwise Borderless. I cut down the finance charges from 10% to 1%. That is right! I save 10 thousand euros a year thanks to Transferwise. I love it and highly recommend them.
One additional perk is speed too. Because of the way they have structured their deal with international banks, my money got to India one to 2 weeks faster.
N26 Review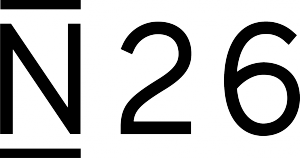 I am a foreigner living in Berlin and of course I needed a bank account. Besides walking into a bit and traditional bank, there was nothing else available I was aware of. The linguistic and cultural barriers are hard to deal with when it comes to opening a bank account because the paperwork requirements are so different and the online information sources are lacking precision.
So, I was recommended a startup bank called N26 and could not be happier. Now not a startup anymore since it has 500 thousand users as of late 2017 I am glad to call myself a client of N26. They are fast, easy to use and most importantly, you get a bank account for free in under 10 minutes right here.
Payoneer review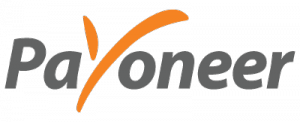 Payoneer has been on the market for over a decade. I had never heard of them until recently of course because this is how these things work in a world with hundreds of alternatives for everything. It is amazing to me actually that in order to get a money transfer done, or an international bank account you can be so overwhelmed and underwhelmed at the same time.
When I found Payoneer I thought they were reasonable and effective at their craft. I have so far no complaints and I hope to stick with them for the long term.
Why? I think their offer is quite well adapted to people who make money online like myself. You can open an account here.
What is a virtual bank Account
VBA helps achieve a more centralized money transfer system in the international marketplace where control, access, and information are easily shared. Virtual Bank Accounts issue dummy accounts that replace the physical accounts that instantly sends collections and payments to a linked master account.
Transferwise Borderless is not new in the market. The international market is littered with different business-to-business payment solutions such as Payoneer, and PayPal among others. Businesses want improved processes that unlock key performance data that is often tied to accounting systems, which inhibit accurate forecasting and reporting. B2B payments system has not only increased efficiency in transactions it has also made it easier to forecast and report accounting data in businesses.
Virtual Bank accounts can be allocated for various purposes from denoting business and legal entities to pinpointing individual payers. Every account has a unique number that helps separate funds in the physical master account. The benefit of using VBA is that the businesses have the ability to centralize outgoing and incoming transactions, which achieve money centralization. Transferwise also makes it easy to reconcile your accounting records because it reduces manual post-processing of items.
This payment mode has significantly reduced bank account costs since physical account structures are rationalized, and no balances are held in the VBA because funds are directly transferred to the master Physical account. This, in turn, reduces the administration and operation costs. With Transferwise Borderless, you can make both international and domestic payments hence it has streamlined the forex market and made it easier to receive money from any part of the world without worrying about the foreign denominations.
VBA helps optimize the cash management systems which in turn minimizes future investment and the need of hiring many experienced staff. As a result, the money can be spent in creating more sophisticated TMS/ ERP systems.
With all these highlights, there is more to Virtual Bank Accounts and B2B payments than meets the eye. This account and payment mode are helping small companies, large organizations, multinationals and even domestic businesses to improve their cash handling, transfer, and management.
Why Choose a Virtual Bank Account?
For US Residents
No Maintenance: Americans get a real bank account without balance maintenance. In most instances, account balance maintenance is optional and if you choose to maintain, your fees can be waved off. There is no need to worry if your account doesn't have a balance, it works just fine.
Low Fees: for b2b virtual bank accounts, you pay extremely low fees compared to real bank accounts or no fees at all.
No Credit Checks: virtual bank accounts will provide you with a prepaid card that allows you to use the money in your bank account.
For Non-US Residents
If you are not living in the USA, then you need a virtual bank account more. Most online programs such as affiliate marketing pay only into an American bank account or charge extra cash to pay into an international account. Web entrepreneurs don't need to go to the US to get an American virtual bank account, you can apply online.
There are many services that offer virtual bank accounts in the form of prepaid cards. These prepaid cards can draw funds from Google Adsense, Amazon Payments or PayPal. The card is a Visa/MasterCard, ACH number and also has an account number just like a real bank. The most common virtual bank account providers are:
Payoneer
This is one of the most popular virtual account providers online and is available globally except in India. This account can be used for business purposes but its $30 annual fee is an impediment.
Netspend
This is one of the best virtual accounts for US residents who are starting a freelance business. To get this account, you need to submit an online application. The account will allow you to receive PayPal funds and direct deposits. The main advantage of this account is it there are no monthly fees. The downside is it's only for personal and they only ship cards within the US.
Pex Card
This card is only available for business only purposes. The downside of this card is there are no free accounts.
Rush Card
This account offers personal accounts only and does not attract any annual fees.
BlueBird
This virtual banking account is among the newest in the market and is mainly used for shopping. This account does not have annual fees but needs an SSN when signing up.
These virtual bank accounts will solve most the money transfer problems that most non-American entrepreneurs have been facing when dealing with American companies.