The concept of online banking has been growing around the world. In the past few years, many online-only banks have received billions in venture funding. Revolut, N26, and Chime have raised more than $837 million, $682 million, and 808 million from venture funds respectively. Other traditional banks in Europe such as HSBC have also launched their online banking platforms. In this article, we will look at how to open an online business bank account in Europe.
---
---
What is an Online Bank Account?
The banking industry has made significant changes, which have been enabled by the rise of mobile, artificial intelligence, and machine learning technologies. The technology enables people to open a bank account, save money, send money, transact, and borrow money through mobile devices and computers that are connected to the internet. Today, many traditional banks in Europe have launched mobile apps that enable people to do all this through a virtual bank account.
Another important aspect is that banks in the European Union are joined together through the Single Euro Payments Area (SEPA) program. The program harmonises the way cashless euro payments are made across Europe. The technology enables businesses and consumers make credit transfers, direct debit payments and card payments seamlessly. As such, it is possible for a single regulated online bank to have customers throughout the EU.
SEPA involves euro payments made within members states of the EU and Iceland, Norway, Liechtenstein, Switzerland, Monaco, San Marino and the British Crown Dependencies.
What You Need to Open a Business Bank in Europe
Most banks in Europe allow companies to open a business bank account. Still, these companies need to meet a number of qualifications to be able to open an account in both online banks and traditional brick and mortar banks.
You need a few things to open a business bank account in Europe. The most basic requirement is that your business must be registered or incorporated.
In general, according to the UK Finance organization, you will need the following information to register a limited liability company in the UK:
Identification detail. This can be your national ID, valid passport, driving license, or EEA photocard.
Proof of residence. This includes documents like your driving license, UK or foreign bank or credit card statement, mortgage statement, or council tax bill.
Other address documentations. This includes your property lease, insurance certificate, VAT registration, and Utility bill.
Certificate of incorporation.
Companies house of registration documents.
Registration forms.
The documents mentioned above are part of your identification. Next, you need to provide basics of your business. These are:
Business name
Business start date
Company registration date
Date of incorporation
Business address
Contact details
Business investment
Tax status
Main business activity

How to Open an Online Business Bank Account in Europe
A common question we often receive is on how to open an online bank account in Europe. While it might seem complicated, the process of opening an online bank in Europe is relatively easy.
Identify an Online Bank
The first step is to identify a good European online bank. There are many such banks. Some of the biggest and most common are:
Revolut. Revolut is an online bank that is now valued at more than $5.5 billion. The company has a Revolut Business that makes it easy for businesses to do business. The account simplifies accounting, automates workflows, corporate cards, and send money in different currencies.
Bunq. Bunq is an online-only bank that is valued at more than $1.7 billion. The bank's business account enables companies to set aside VAT automatically, find receipts automatically, pay invoices automatically, and up to date information about the account.
N26. N26 is a German online-only bank that is valued at more than $3.5 billion. The company's business account is tailored towards freelancers and self-employed individuals.
bunq bank Germany
On April 22, 2021, bunq became is the first online bank outside of Germany to offer German IBANs. For now, bunq IBAN for German account holders is available for new account holders with Personal accounts.
Following Brexit, N26 closed all UK accounts on April 20, 2020.
Most of these banks are alike and have similar fees. Therefore, ensure that you do some research on the customer care and reputation of the bank you want to use.
---
---
Enter Your Details
The process of opening an online bank in most companies is usually the same. You just provide your email address, confirm a link that is sent to the mail, set a password, provide the information mentioned above, and then verify your information. In most cases, the bank will need to verify the details you have provided. This ensures that the bank is compliant with the law. After you enter the details, the bank will need to verify your information and then you can start using your account.
Advantages of an Online European Bank Account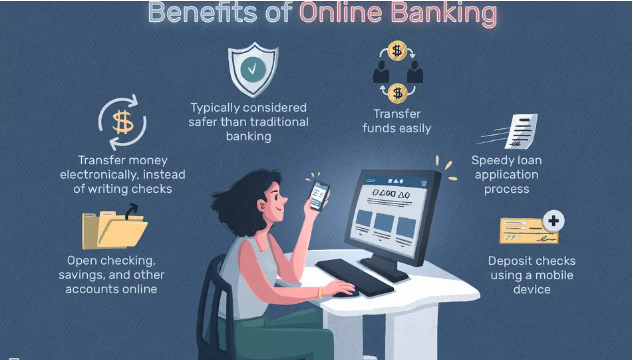 What are the pros of opening an online European bank account? There are several:
Ease of access. An online business bank account is easily accessible. You can access the account at any time.
Easy money transfer. Online bank accounts like Wise, formerly TransferWise, enables you to send money internationally in multiple currencies.
Bill payments. Online bank accounts make it easy for holders to pay their bills on time and by following simple steps.
Lower fees. These banks don't have a lot of fixed and overhead costs, which makes them relatively cheaper.
Easy customer service. A customer service rep is just a tap away.
Cons of Online European Bank Account
Online-only banks are good and have many benefits as we have seen above. However, there are cons of operating such accounts. For this reason, we recommend that you open an online bank account to supplement your main bank account. Here are some of the main cons of having an online-only bank account:
No human touch. To some people a human touch is essential in banking. With a human, they can ask questions and get clarifications on issues. This is not possible in online-only banks.
Risky banks. Most online-only banks are relatively young. This means that they are likely not profitable. As such, they are relatively risky compared to other banks.
Security issues. With cybercrime increasing, it is relatively risky to have a lot of money in a company that is online-only.
Tech lags. Recently, Robinhood, the company that allows free trades suffered a major outage. There is a possibility that such online-only banks can have these security lags.
Are Online Business Bank Accounts in Europe Safe?
Research shows that incidences of cybercrime are increasing around the world. Therefore, a common concern that people have is whether online bank accounts are safe. As it is always said, past experience cannot be used a justification for what will happen in the future. So far, there has not been any large-scale case of hacking in an online bank. Still, there have been individual cases of money being stolen.
There are several things we recommend to keep your online bank account safe:
Legitimate bank. Open an account in one of the leading banks such as those we have mentioned above.
Have a strong password. Create a complex password that is difficult to hack. You can use tools like 1Password, Dashlane, and LastPass.
Change your password often. Change your password within a few months or weeks.
Use a VPN. You should use a Virtual Private Network when using public wi-fi.
2-Factor Authentication. Ensure that you have 2FA, which means that you can only access your account after confirming with a code.
Be careful when opening emails. Opening unscrupulous emails can leave you exposed to phishing.
Summary
Opening an online business bank account in Europe is a good thing if you want to simplify some of your cash processes. These bank accounts are usually safe, easy to use, and relatively cheaper than convectional bank accounts. Still, you need to be careful to protect your accounts using the strategies we have mentioned above.