Now that there are many ways of opening an online business account in Europe, anyone can open a virtual EU business account. In fact, you can open the account from anywhere, since all banks in Europe have a common SEPA connection. More so, the available options of virtual banking opportunities give you the advantage to have a variety of options that will come in handy when doing business in Europe. However, there are many factors to consider when opening a bank account, and in this article, we spare no effort to give you answers to the critical questions.
The first step is to identify a good European online bank. There are many such banks. Some of the biggest and most common are:
What Requirements Are Necessary for Opening an EU Business Bank Account?
Different countries have different ways of opening business accounts. In each country, you will find regulations that are crucial in keeping citizens in check as well as avoiding criminal activities like money laundering. In order to find out about the different policies and rules for a particular country, you can directly contact the bank in whose country you want to open, and thus, they will let you know about their policies. Otherwise, see below some of the standard requirements that apply across the board.
You must have a physical address for your EU business.
Register your business in one of the countries in the EU.
You should have a tax identification number that has recognition within a country in the European Union.
For some banks, you might need to go through credit checks and have proper references. Therefore, a representative will provide the necessary credentials to the bank. Depending on the bank, some of these credentials include:
A photo for identification.
Your physical address.
Registration information for your company.
Tax ID.
---
---
How Acessible Are the EU Bank Services?
Many banks give you different options and solutions whenever you need services. These services include direct debits, online banking services, telephone customer service, ATM, cash withdrawal, and lastly, electronic transfers. Moreover, you will get assistance with any service you need help on as long as you maintain a good relationship with the bank's customer manager.
Cards
In most countries, you will find rampant use of debit cards which are offered by national banks and credit cards. Some reliable facilities that are available include Visa, Maestro and Cirrus.
---
---
What are the working hours for most EU banks?
Opening and closing of bank branches vary from country to country depending on the size of the town and how busy it is. However, you will find some branches open from 09:00 and close at 17:00 while others open at 08:00 and close at 15:00. While some do not open over the weekends, others open on Saturdays.
Why Are EU business bank accounts essential?
You can make accessible collections and payments.
They offer a cost reduction and administration.
You can easily access your funds.
EU business bank accounts have reduced exchange rates fluctuations.
You can transact in foreign currencies and the Euro; therefore, it is possible for businesses to run across European countries.
What Charges Do You Stand to Incur With Services Offered by EU Business Bank Accounts?
As much as different bank services apply charges with varying fees depending on the bank, you will mostly find quarterly charges for some services. These service charges apply for money transactions of sending and receiving, status inquiries, letters of credit and bills.
What Credit Checks Are Done in Europe?
Luckily, credit check systems in Europe are not as strict as those in the UK or USA. Mostly, the bodies make decisions according to current debts, family situations and the salary. In case you have a bad credit history, you stand the risk of the bank or the financial institution listing you in a particular file. Typically, other lending bodies receive the data as well. Furthermore, there are set measures that protect consumers as well as develop standard rules in the credit market.
SEPA
The Single Euro Payments Area payment system gives you an easy way to transfer funds in Euro denomination. More so, the SEPA system is a boost to businesses within Europe. Customers are allowed to make cashless payments through debit and credit cards as long as the payments are within the EU.
What Are the Benefits of SEPA?
SEPA offers a reduced cost.
There is coverage of all Europe through a single bank account.
It provides a simplified system for financial processing.
The system provides competition in the open market; thus, it encourages economic growth.
It maintains low operational expenditures.
SEPA increases efficiency.
Advantages of an Online European Bank Account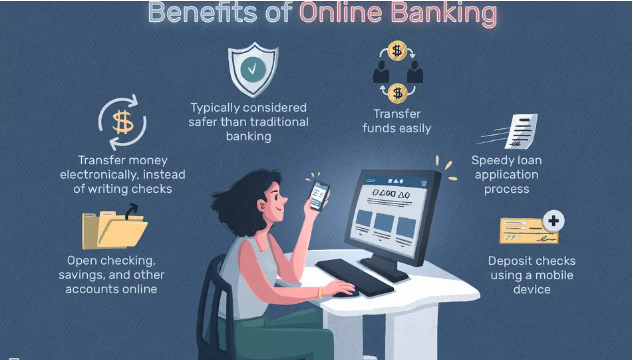 What are the pros of opening an online European bank account? There are several:
Ease of access. An online business bank account is easily accessible. You can access the account at any time.
Easy money transfer. Online bank accounts like Wise, formerly TransferWise, enables you to send money internationally in multiple currencies.
Bill payments. Online bank accounts make it easy for holders to pay their bills on time and by following simple steps.
Lower fees. These banks don't have a lot of fixed and overhead costs, which makes them relatively cheaper.
Easy customer service. A customer service rep is just a tap away.
Cons of Online European Bank Account
Online-only banks are good and have many benefits as we have seen above. However, there are cons of operating such accounts. For this reason, we recommend that you open an online bank account to supplement your main bank account. Here are some of the main cons of having an online-only bank account:
No human touch. To some people a human touch is essential in banking. With a human, they can ask questions and get clarifications on issues. This is not possible in online-only banks.
Risky banks. Most online-only banks are relatively young. This means that they are likely not profitable. As such, they are relatively risky compared to other banks.
Conclusion
Opening an EU business bank account is an easy process. However, it is not a requirement to open the account in order to set up and run a business in Europe. Also, other traditional approaches will come in handy when you need to set up an account. If you need future financing for your business, an EU business account will be of great help to you. With the right documentation, you will have an easy time opening the account.