WayaWaya is a Kenyan fintech that combines bank, mobile wallet, savings and payments accessible through apps, social media and APIs. With a single account, users are able to save, invest, make transfers, payments and access other value added services throughout the world.
With a team a team working across Kenya, Uganda, South Africa and USA, WayaWaya allows users to make payments for their purchases at Point of Sale merchants and online merchants as well as withdraw funds cardlessly from ATMs.
In 2019, WayaWaya was one of three African tech startups to secure US$50,000 in equity investment, as well as US$25,000 Microsoft credit, after being named winners of the second edition of the MEST Africa Challenge.
How It Works
To use the service, you need to sign-up using the website. After successful registration, Wayawaya will connect to your bank or mobile wallet account. Once you have successfully signed-up, you can send, save, invest and make payments. Businessess, for example, can easily turn their Facebook pages into webstores to accept M-Pesa, MTN Mobile Money and credit/debit card payments.
Wayawaya works on all kinds of phones. For users with mobile phones without internet access, they can access Wayawaya by USSD short code on the WayawayaGlobal USSD platform.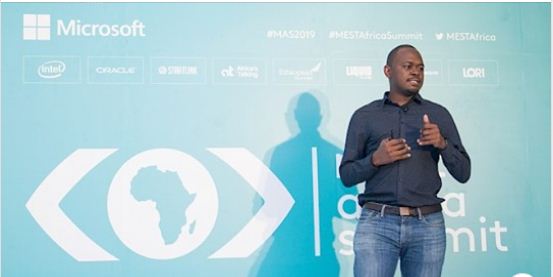 How to Sign-Up
The sign-up process is simple and straightforward. To sign up, you need your phone number, email or social network ID. Once you login you will see the dashboard with a number of functions such as send money, withdraw, payments, history, profile, my account, ATM locator, tracking and settings. During the sign up process, you will have to validate ownership of your primary account, which could be your bank account or your mobile wallet account.
With WayaWaya, you can sign up for a personal account or business account. The business account enables merchants to accept payments using their mobile phones, social media pages or simple merchant mobile terminals.
The Housing Finance (HF) Group launched the HF WhatsApp banking solution in 2019 in partnership with WayaWaya. It became the first bank in the region to offer WhatsApp banking for its customers.
https://www.youtube.com/watch?v=ZgRXoObNKZE&feature=youtu.be
The Problem WayaWaya is Solving
WayaWaya intends to solve "pain points" in the banking and payment ecosystem.
mobile wallets are still a closed loop system that means lack of efficient interoperability with other banking and payments platforms, double expenses when transferring funds across platforms, a cluttered set of separate apps, accounts, and integrations for each bank and payment system, inability to freely transact across borders, [and a] manual and costly customer support system.
WayaWaya Solutions
The fintech offers a number of innovative fintech solutions. They include the following:
Money Transfers
Quick zero or low fees money transfers across banks, mobile wallets and debit cards.
Group Savings
The platform allow users to pool savings together and engage in peer to peer lending. The app comes with group savings features that enable users to creates savings and investment groups, manage repayments by members, issue loans guaranteed on savings, chat and video call group members, etc.
Payments Solutions
Businesses, billers and other users can make and accept payments through mobile terminals, debit/credit cards, social media pages, mobile phone based applications and instant messaging apps using chatbots. The payment solution intergrates with the user systems, debit cards, bank and mobile wallet accounts.
The payment solution can be included in users' websites through APIs and SDKs. Next generation payments such as NFC tags and QR codes are also supported.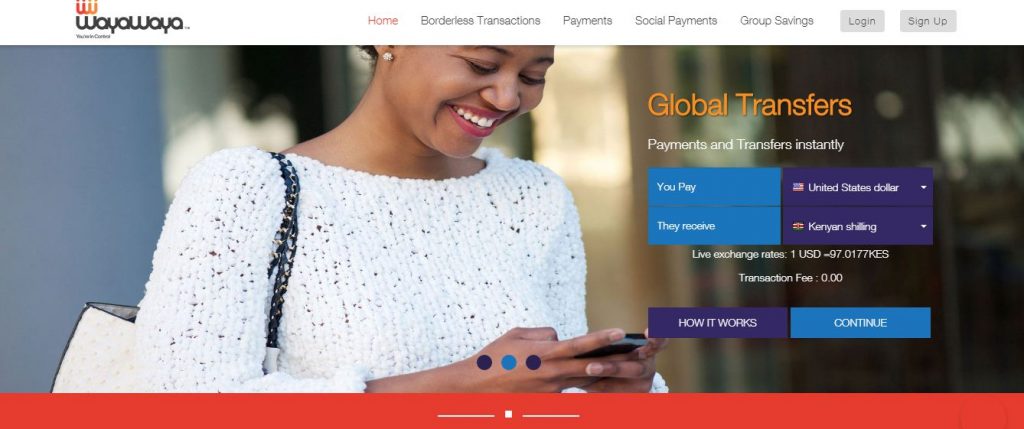 Transaction SDKs
The fintech helps businesses to easily meet payment proccessing requirements such as data encryption, app hosting, user verification using face ID and processing accounts. The solution also empowers developers to automate sign-up verification and on-boarding of customers on mobile banking, mobile lending and payments apps.
Conclusion
According to the Finnovating for Africa 2019: Reimagining the African Financial Services Landscape report, fintech startups such as WayaWaya are booming on the continent and the sector is the most attractive to investors. In 2019, 210 African tech startups raised $334.5 million.
More Information