What is Bitpanda?
Bitpanda is a cryptocurrency exchange from Austria that services the European economic sector. The exchange started in 2014. Since then, it has grown to be one of the well-known cryptocurrency exchanges in Europe for the buying and selling of Bitcoin. As a typical exchange that serves a large number of people, the interface is intuitive and easy to use. Moreover, the platform provides a wide variety of payment options. These options simplify the work for beginners and other cryptocurrency enthusiasts during the purchase of Bitcoin.
How reliable is Bitpanda?
Since its launch in 2014, the company is highly reputable. It has managed to have little to no complaints. The Bitpanda cryptocurrency exchange does not have any regulations by any renowned regulatory body. However, most businesses are regulated by other authorities. As such, you do not have to worry as Bitpanda follows the clear regulations. Governments will continue to impose rules on the cryptocurrency industry as it achieves mainstream adoption. Bitpanda will become regulated in the process.
Furthermore, there has never been a report of any hacks or loss of funds on the Bitpanda exchange. Most users have good things to say about their experience with the Bitpanda cryptocurrency exchange. More so, the exchange won an honourable award in 2016 as a successful start-up company.
Moreover, Bitpanda Payments, a subsidiary of Bitpanda is a licensed payment service provider under PSD II/ZaDiG 2018 and it is supervised by the Austrian Financial Market Authority (FMA).
How is the Bitpanda trading platform?
Bitpanda trading platform provides reliable and simplistic services and features. The platform is limited to offer services at the most current market price. As a trader, you can only make use of the platform if you want to exchange cryptocurrency for fiat currency and vice versa.
The services are only limited to buying and selling cryptocurrencies rather than analyzing the market data or charts. As a result, you will find an efficient platform that has a proper design and is easy to use. The intuitive interface for investors who want to buy and sell cryptocurrency is the best achievement for Bitpanda. Beginners also find it easy to use and learn the art of trading via the platform, as shown below.
Can you trade on mobile?
Bitpanda has a downloadable mobile application on its website. Therefore, you can use it on mobile devices. Bitpanda ensures proper optimization of the site to enable users to trade on their tablets and phones comfortably. You can also use Bitpanda's app on Android and iOS.
Types of cryptocurrencies available to trade on Bitpanda
As a simple exchange platform, Bitpanda works best for beginner cryptocurrency investors. Hence, the exchange offers a limited number of assets in cryptocurrency. See below the available assets:
Bitcoin (BTC)
Ethereum (ETH)
Dash (DASH)
Litecoin (LTC)
Bitcoin Cash (BCH)
Ripple (XRP)
The above cryptocurrencies can only be purchased in Euro. In case you pay with another currency, you will incur extra exchange rate charges. The trade types are simple and straightforward as you can only buy or sell cryptocurrencies at the most fair and current price. More so, you will not find any limit orders or stop losses that will hinder you from executing your trade at the rate you prefer.
Bitpanda account types
The platform consists of three types of accounts. These accounts have different levels of requirements for verification and limitations, as explained below.
Starter level
You are only required to verify your email address in this account. Limits for daily buy/sell are 1,000 EUR while monthly buy/sell limits are 7,500 EUR. The account allows you to make a total buy/sell of 30,000 EUR.
Bronze level
In addition to email verification, this account type requires you to input your mobile number as well. Limits for daily buy/sell are 1,500 EUR while monthly buy/sell limits are 10,000 EUR. The account allows you to make a total buy/sell of 50,000 EUR.
Gold level
Users here provide their government ID photo which is verified via IDNow or the video verify-U. Limits for daily buy/sell are 15,000 EUR while monthly buy/sell limits are 300,000 EUR. The account allows you to make a total buy/sell of 1,500,000 EUR.
How is Bitpanda's customer support?
Customers fill out the online form available on the website to raise a concern or query. The support ticket goes directly to the support representatives via email. This method of support is fast and reliable 24/7. In addition, the website has a help centre where you can view the most frequently asked questions as a trader. These questions are well organized by topic, which makes it easy for you to find the answers you are looking for.
Pros of Bitpanda
The platform provides high liquidity.
It has an interface that is easy to use.
You will find a variety of withdrawal and payment methods.
The availability of fiat currency withdrawals and deposits makes it user friendly.
Cons
You will need to provide verification during withdrawal.
The tradable cryptocurrency assets are limited.
The fees are relatively high.
Persons having US citizenship or being located in the United States may not become a Bitpanda
clients according to regulatory reasons.
Final Thoughts on Bitpanda Review
Bitpanda prides itself in having a reliable user interface with the most support you can get from the customer support team. Moreover, there are no significant complains that have been noted since its start in 2014. The reliability covers for the fee model, which is a bit on the higher side.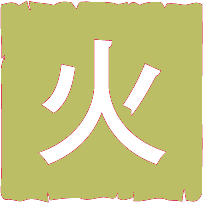 SatoshiFire is a website for current trends in banking and cryptocurrencies. Our main goal is to help readers stay up-to-date, keep track and make sense of the ever-changing banking and cryptocurrency market. About us.