Founded by Mushegh Tovmasyan, Zenus is a US virtual bank that allows individuals and businesses to open borderless multi-currency account in the United States without proof of residency. With Zenus, one can open a personal US bank account for non residents to send, receive and store money from anywhere in the world. You can also open a US business bank account in under 20 minutes with no need to have a US registered company.
Why Zenus is Special
You can open a non resident US virtual bank account from over 180 countries around the world. This means you will have a USD personal current account, with no need to be a US citizen or resident.
You will get Zenus virtual card (Visa). See below supported countries for the virtual card.
International or domestic payments or transfers made to other individuals or businesses with a Zenus account are free.
You travel better with Zenus with auto rental insurance, travel accident insurance, baggage delay, lost luggage cover, concierge, luxury hotel collection, airport companion and lounge access.
How to Apply for Zenus Bank Account
Zenus bank needs to conform with Know Your Customer (KYC) procedures. Therefore, for Zenus bank sign up, you need to provide a passport photo, a selfie, voice recording, proof of address documentation (utility bill of internet, electricity, gas, water, landline, etc.) and your W-9 form if you are a U.S citizen or a W-8 if you are a non-US citizen. Documents that will be needed later are taxpayer document and proof of employment.
Once you have your documents ready, install the Zenus app for Android and iOS and complete the application form. Application costs $50, which is refundable until the end of 2022.
There is no requirement to make a deposit when opening your account or hold a minimum deposit in your account. You will, however, need to make sure your monthly account fee is paid and that there is regular activity on the account, otherwise your account will be closed.
If you submit all your details correctly and meet our requirements, your account application will be automatically approved at the same time you make it. If we require further supporting information, we will accept your application and then contact you by email within 48hrs (business days) to explain what we need.
Zenus Bank License
Zenus possesses an international banking license to offer financial services to any individual or businesses from any country that is not sanctioned by the U.S. Department of the Treasury or Office of Foreign Assets Control.
Benefits
Incoming funds to Zenus are sent to a pooled account via an intermediary bank, The Bank of New York Mellon, which may lead to delays in receiving your funds.
Zenus intends to offer many benefits to account holders. Some of the benefits include:
Virtual US bank account without the need for US residency.
A bank account in one of the most stable economies in the world.
A bank account protected by US Bank Secrecy Act.
Zenus is full-reserve bank as opposed to a fractional-reserve bank, which invests its depositors' funds in riskier, non-zero-maturity assets.
Zenus has strategically adopted the full-reserve banking model where funds deposited by customers would not be loaned out by the bank – keeping the full amounts in cash and cash equivalent instruments, ready for immediate withdrawal or payment on demand.
Types of Accounts
Zenus offers multi-currency accounts for individual, business and institutional accounts. The business account is for advanced banking features for corporate and SME customers. It is a multi-currency accounts with global payment channels and merchant services to facilitate e-commerce transactions.
The institutional account is a depository service for regulated financial institutions, fintech enablement (Brokers, MSB, PSPs) and correspondent services for qualified banks.
Zenus expects that it will initially be offering bank accounts and a multi-currency debit card before expanding to other services such as merchant processing, investment accounts and correspondent banking.
Zenus Bank Fees and Referal Rewards
Zenus banking model is based on a subscription fee model. Account holders will pay a recurring monthly membership fee for account maintenance and access to the full range of services.
| Zenus Service | Zenus Fees |
| --- | --- |
| Refundable Application Fee (After 2022, this will be non-refundable) | $50.00 |
| Monthly membership | $50.00 |
| ACH payments to your account | Free |
| Wire/SWIFT transfers to your account | Free |
| ZenTransfers (transfers between Zenus accounts) to your account | Free |
| ACH payments from your account | $15.00 |
| ZenTransfers from your account | Free |
| Wire/SWIFT transfers | $25.00 |
| ATM withdrawals | Free |
| First ZenCard | Free |
| Banking reference | $25.00 |
| Printed account statement | $25.00 |
| Telephone Banking Transactions | $25.00 |
| Account closure fee | Up to $15 |
If you refer 10 friends, you get a 50% discount membership for first year ($300-$600 value), 20 friends you get 100% discount membership for first year ($600-$1200 value), referal of 50 friends gives you free membership for life while 100 friends give you Top Secret VIP reward.
Is Zenus Bank Legit and Safe?
Zenus Bank is licensed and regulated by the Office of the Commissioner of Financial Institutions (OCIF) in Puerto Rico, USA, as an International Financial Entity. Therefore, Zenus is a genuine bank and secure. The bank uses Fortress Identity onboarding authentication platform to complement their access control, transaction approval, fraud detection and compliance. Fortress Identity uses facial and voice recognition combined with artificial intelligence.
The platform can validate thousands of identification documents from hundreds of countries in a few seconds and compare the customer's ID to their "selfie" providing a high level of security for the bank as well as the customer. Zenus will always keep the full amount of your funds in cash and cash equivalent instruments.
Zenus Bank is not FDIC insured. The Federal Deposit Insurance Corporation (FDIC) is a US agency that provides deposit insurance to depositors in American banks.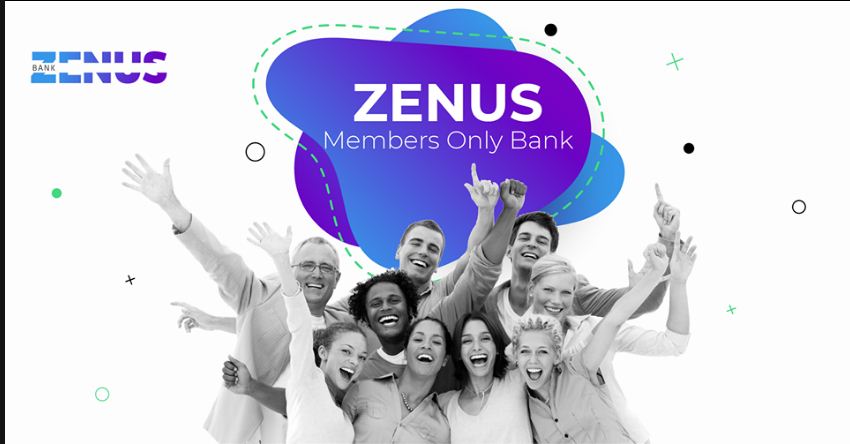 Supported Countries
As a US virtual bank, Zenus has an international banking license that allows us to offer financial services to any individual or business from over 180 countries, which are not sanctioned by the U.S. Department of the Treasury or Office of Foreign Assets Control "OFAC". Some of the countries that are not supported are Burundi, Belarus, Bosnia, Central African Republic, Cuba, Darfur, Democratic Country of Congo, Iran, Iraq, Lebanon, Libya, Nicaragua, North Korea, Russia, Somalia, Sudan, Syria, Ukraine, Venezuela. Yemen, Zimbabwe.
Zenus virtual debit card is not available in all supported countries. Countries where you can get Zenus Visa card include Andorra, Argentina, Armenia, Bahamas, Belize, Bermuda, Cayman Island, Chile, Colombia, Cyprus, Dominican Republic, Ecuador, Egypt, Hong Kong, Jordan, Kazakhstan, Kenya, Kuwait, Mauritius, Mexico, New Zealand, Peru, Philippines, Saudi Arabia, Seychelles, Singapore, St Vincent and the Grenadines, Taiwan, Tanzania, Turks and Caicos Islands (UK), Uganda, Uruguay, US, Vanuatu, Vietnam, Virgin Islands (UK).
Zenus Bank Alternative
There are other banks you can use when you want to open a US bank account without proof of address. The best options include:
More Information