Founded by Mushegh Tovmasyan, Zenus is a US virtual bank that allows individuals and businesses to open borderless multi-currency account in the United States without proof of residency. With Zenus, one can open a US bank account for non residents to send, receive and store money from anywhere in the world.
Why Zenus is Different
We are solving a key financial inclusion challenge by removing geopolitical barriers to help people get ahead.
What sets Zenus apart is its international banking license, which allows it to accept and service customers from any non-sanctioned country around the world.
What we are proposing is for people to consider using a US Bank, a complement to what is available to them in their own country. Money held with Zenus bank will be governed by the rules and regulations that applies to US institutions.
How to Join Zenus Bank
At the moment, to join Zenus Bank you need to secure your place in the waiting list here. After filling out your name and address to join the waitlist, you will receive a verification link through the email you provided. Click the verification link to confirm your identity. Your entry will not count unless you verify your email address. Most clients will be able to start the bank account application and receive a digital Visa/MC debit card within 15 minutes. Approved clients will be able to fund their account instantly using Visa cards as well as receive wire transfer instructions to their new US Bank account.
If you refer friends, you get rewarded with discounts on membership fees and climb up on the waiting list. Referrals can be done via Facebook, Twitter, LinkedIn or email.
Zenus Bank License
Zenus possesses an international banking license to offer financial services to any individual or businesses from any country that is not sanctioned by the U.S. Department of the Treasury or Office of Foreign Assets Control.
Benefits
Zenus intends to offer many benefits to account holders. Some of the benefits include:
Virtual US bank account without the need for US residency.
A bank account in one of the most stable economies in the world.
A bank account protected by US Bank Secrecy Act.
Zenus is full-reserve bank as opposed to fractional-reserve bank, which invests its depositors' funds in riskier, non-zero-maturity assets.
Zenus has strategically adopted the full-reserve banking model where funds deposited by customers would not be loaned out by the bank – keeping the full amounts in cash and cash equivalent instruments, ready for immediate withdrawal or payment on demand.
Types of Accounts
Zenus offers multi-currency accounts for individual, business and institutional accounts. The business account is for advanced banking features for corporate and SME customers. It is a multi-currency accounts with global payment channels and merchant services to facilitate e-commerce transactions.
The institutional account is a depository services for regulated financial institutions, fintech enablement (Brokers, MSB, PSPs) and correspondent services for qualified banks.
Zenus expects that it will initially be offering bank accounts and a multi-currency debit card before expanding to other services such as merchant processing, investment accounts and correspondent banking.
Zenus Bank Fees and Referal Rewards
Zenus banking model is is based on a subscription fee model. Account holders will pay a recurring membership fee for account maintenance and access to the full range of services. Zenus has not yet displayed membership fees. Responding to SatoshiFire email querry about their fees, the bank said:
Thank you for the interest. We're still in the process of finalising all our details. We will release details closer to our launch later this year. To stay informed of all our activity please sign up to our waitlist.
If you refer 10 friends, you get a 50% discount membership for first year ($300-$600 value), 20 friends you get 100% discount membership for first year ($600-$1200 value), referal of 50 friends gives you free membership for life while 100 friends give you Top Secret VIP reward.
Is Zenus Bank Legit and Safe?
Zenus is a genuine bank and secure. Zenus uses Fortress Identity onboarding authentication platform to complement their access control, transaction approval, fraud detection and compliance. Fortress Identity uses facial and voice recognition combined with artificial intelligence.
The platform can validate thousands of identification documents from hundreds of countries in a few seconds and compare the customer's ID to their "selfie" providing a high level of security for the bank as well as the customer. Zenus will always keep the full amount of your funds in cash and cash equivalent instruments.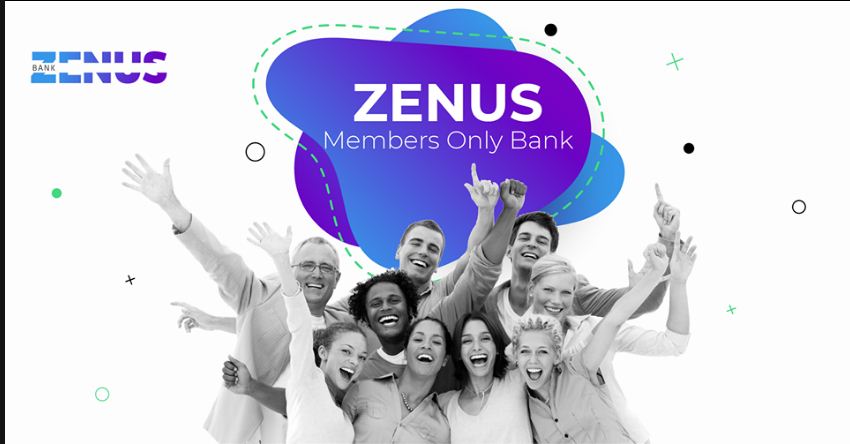 Supported Countries
As a US virtual bank, Zenus has an international banking license that allows us to offer financial services to any individual or business from any country, whichi is not sanctioned by the U.S. Department of the Treasury or Office of Foreign Assets Control "OFAC". Sanctioned countries include the Balkans, Belarus, Burma, Cote D'Ivoire (Ivory Coast), Cuba, Democratic Republic of Congo, Iran, Iraq, Liberia, North Korea, Sudan, Syria, and Zimbabwe.
Zenus Bank Alternative
There are other banks you can use when you want to open a US bank account without proof of address. The best options include Transferwise Borderless and Payoneer account.
More Information