Cash App (formerly known as Square Cash) is a mobile payment service allowing users to spend, send and invest money. It also allows small businesses to accept payment from customers. The app is available in the US and the UK. Users can request or transfer money using the Cash App or email as well as withdrawing money with its debit card called Cash Card.
How to Create Cash App Account
You need to download Cash App for Android or iOS on your phone. Then you will have to create a user account and link at least one bank account. To create an account you need an email or a mobile number. After linking your account, you can instantly be able to transfer money from your Cash App account into your bank account or send money to other Cash App users.
Advantages of Cash App
Enjoy a number of free services. Cash App doesn't charge monthly fees, foreign transaction fees, fees to send or receive money or inactivity fees.
Free ATM withdrawals. If you set up direct deposit, ATM withdrawals will be free. If you don't set up direct deposit, you will be charged $2 to use an ATM.
Investment feature. Cash App allows users to invest in stocks with as little $1.
Buying and selling Bitcoin. Cash App users can buy and sell Bitcoin within the app.
Free debit card. Users receive a Cash Card that can be used to make transactions and withdraw money from their Cash App account. The card is not connected to your personal bank account.
Cash boosts. This is a feature that allow user to save money on a purchase with a specific vendor.
Cash bonus for referrals. If your friends sign up using your link, both of you receive a cash bonus (you receive $5 per friend and they receive $10) .
Disadvantages of Cash App
Payments are limited to $1,000 per month (unless you verify your account with more detailed personal information). The maximum that can be spent on your Cash Card is $1,000 per week.
Support is only available via email and social media.
Cash App has the right to terminate your account.
No overseas payments may be made or accepted.
Businesses cannot use the debit card or its "Boost" feature for saving money.
Cash App Features
Add Cash
The add cash feature allows user to add cash to their Cash App accounts.
Add Bank Account
This feature allows users to add cash to their linked bank account.
Cash Boost
Cash boosts let users save money instantly when they use their Cash Card at coffee shops, restaurants, and other merchants. To use this feature you need a Cash Card.
Cash Card
The Cash Card is a Visa/MasterCard/Discover/American Express debit card that users can use to pay for goods and services from their Cash App account. The Cash Card is not connected to their personal bank accounts or their debit card. The Cash Card can be used to make ATM withdrawals. Business debit cards are not supported at the moment. Cash Card withdrawals have the following limits: $250 per transaction, $1,000 per day, $1,250 in any 30-day period.
When checking your balance at an ATM you will always see a $0 balance even if you have money in your account.
Cash App Direct Deposits
You can enable direct deposits to automatically deposit your paycheck to your Cash App.
Buying and Selling Bitcoin on Cash App
You can buy and sell Bitcoin with your Cash App. You must have a balance of at least 0.001 Bitcoin to make a withdrawal. Transfers to external wallets usually take between 30–40 minutes but it can take longer. You can deposit up to $10,000 worth of Bitcoin per week.
For US users, Cash App will provide you with your Form 1099-B based on the Form W-9 information you provided in the app. It is your responsibility to determine any crypto tax impact of your bitcoin transactions on Cash App. Cash App does not provide crypto tax advice.
Cash App Investing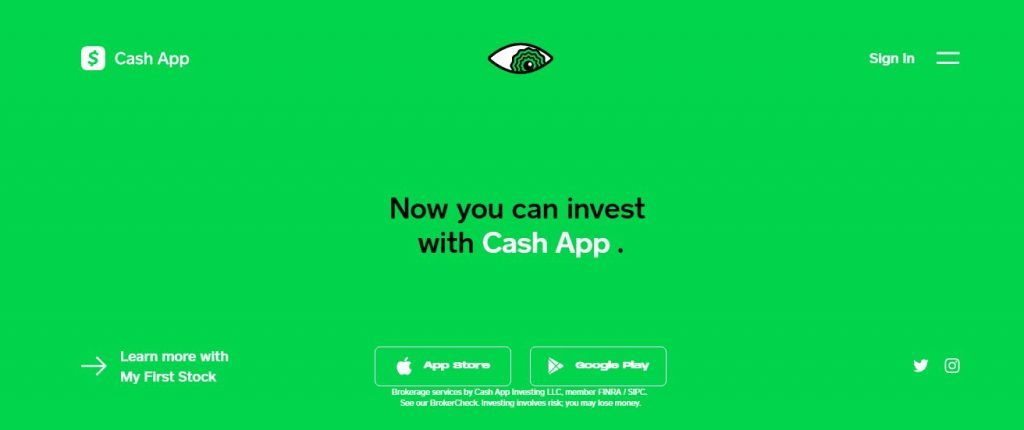 You can buy and sell stock with the Cash App Investing feature with as little as $1.
Cash App Investing does not provide investment advice or recommendations. Past performance of a security or other assets does not guarantee future results or returns. You should conside the rists before investing.
Cash App for Business
You can open Cash App account for your business. The feature is ideal for small businesses looking for easy way to accept payment from customers without the need for a merchant account or payment processor. Customers with Cash app can search your business by $Cashtag, phone number or email address to send you payment in the app. The features allows you to embed a "cash.me" link on your website.
Cash App Fees
While all deposits are free, Cash App charges 3 percent of the transaction to send money via a linked credit card.
You will be charged 1.5% fee to expedite transfers from your Cash App account to a bank account.
If you use the platform to make personal payments using a credit card, instead of your Cash App balance, you will be charged a 3% transaction fee.
You will be charge $2 to use an ATM.
There are no fees to send or request payments with friends in the UK or the US.
Supported Stores and Merchants
You can add money to your Cash App and use a Cash Card at stores (online and offline) that accept Visa/Discover/MasterCard/American Express. The Cash Card can be added to Apple Pay, Samsung Pay, and Google Play.
Supported Countries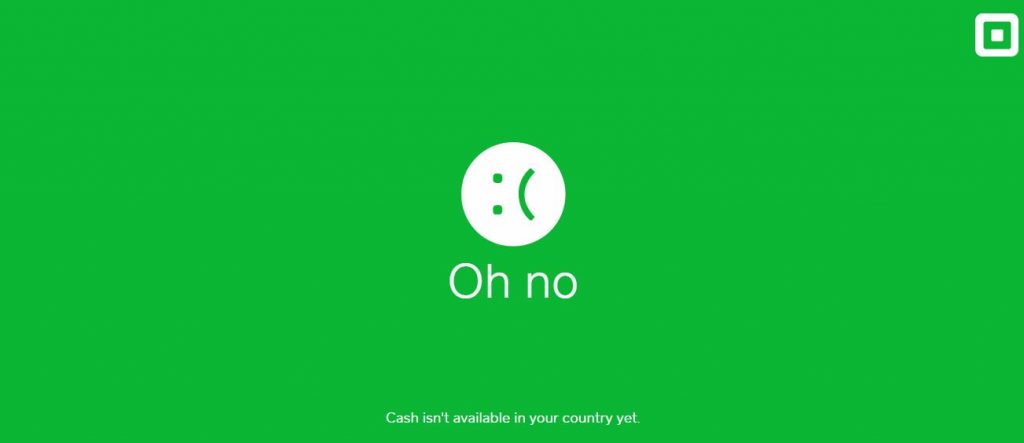 Cash App is available in the UK and the US. It is not yet available in Puerto Rico and the U.S. Virgin Islands.
Anonymity
The Cash app allows for anonymous payment by using the $Cashtag feature. Choosing a $Cashtag automatically creates a shareable URL (https://cash.app/$yourcashtag) where customers and friends can make payments to you privately.
Is Cash App Safe
Your funds in the Cash App are not insured since the company is not really a bank. However, the platform utilizes a variety of safety features to protect your funds. Features include:
Security locks. PIN entry, Touch ID, or Face ID verification protects payments.
Encryption. PCI-DSS level 1 certification to protect your data.
Coin storage. Bitcoin balance is securely stored in an offline system.
Disable Anytime. You can pause card spending instantly when you leave it somewhere.
Account Notification. Push, email, and text notifications alert you of any account usage.
Fraud Protection. Protection from unauthorized charges.
No one representing Cash App will ever ask for your sign-in code over the phone, on social media, or through any other medium. If you believe that you have fallen victim to a phishing scam, please change your Cash App PIN immediately and report the incident.
Cash App Reviews
Cash App reviews on Trustpilot are extremely bad. It has has only 1.2/5 start out of over 3,000 reviews. 93% of users have rated the Cash App as bad. Only 3% of users were satisfied with the services. Many customers complain about fraud, theft, hacking, unresponsive customer support, and the app not being user friendly.
This is a sample of users' complaints on Trustpilot:
FRAUD. Someone created an account with my card and emptied my bank account. There is no one to contact at Cash App to answer a call.
I'm never using cash app again somebody stole my money on there and they won't even refund it!
Even though I had extra security on my cash app , someone was able to get into my account. The person added their name to my account and withdrew $900 from my bank account. Their security is horrible, and they refused to do anything about my financial loss. I filled out a form with 10 questions, and I included a police report as they requested. After I did everything they asked, they still refused to compensate me.
Cash app is horrible somebody hacked into my account and unlinked my phone from my cashapp and I emailed cash app twice no response my credit union even emailed them no response thank god my credit union credited my account back
Do not put your money on cash app it's a total scam, cash app took my money and i couldn't get it back until now. Recently i was introduced to this account manager Mr Wilson coss who helped me to recover all my lost money. Thanks to Mr Wilson coss he's a sincere and honest man.. You can also contact him for your recovery, contact him on WhatsApp or email by clicking on my profile for more details.!!
Every negative review that you read on here is true. Some stories are worst than others but overall the message is the same. Their app can be useful for small amounts (under $20) and that is it. The customer service is non-existent as they will email you from accounts with random names like "Mike or Adriane"
Cash App Alternatives
From online reviews, Cash App is not a service we would like to recommend. Cash App alternatives you should look into include:
More Information