Can I buy crypto with PayPal? Yes, on October 21, 2020, PayPal launched a cryptocurrency service enabling its US customers to buy, hold and sell bitcoin and other cryptocurrencies directly from their PayPal account. In August 2021, it launched the crypto service to PayPal customers in the UK.
PayPal is an American online payment and money transfer platform.
PayPal began crypto offerings in October and lifted the PayPal crypto waitlist period in November 13th 2020, making crypto available to all eligible U.S. customers. The payments giant partnered with Paxos for the initiative. It plans to expand its services to Europe and elsewhere. The company has a conditional cryptocurrency license, called "Bitlicence," from the New York State Department of Financial Services.
PayPal hopes the service will encourage global use of virtual coins and prepare its network for new digital currencies that may be developed by central banks and corporations.
How PayPal Cryptocurrency Works
In June 2022, PayPal announced that it is now possible to move cryptocurrency off its platform to external cryptocurrency wallet and exchanges. This feature was not available before.
PayPal crypto works with the Paxos Trust Company, an American provider of cryptocurrency products and services, to provide this service in the US. PayPal supported cryptocurrencies are Bitcoin, Ethereum, Litecoin, and Bitcoin Cash. To help you understand the crypto ecosystem, risks and opportunities, PayPal provides you with educational content.
Cryptocurrency payments on PayPal will be settled using fiat currencies, such as the U.S. dollar and GBP, meaning merchants will not receive payments in cryptocurrencies. Therefore, you cannot make PayPal payments directly in Bitcoin. You will first have to sell your cryptocurrency for fiat currency to make payments.
In April 2021, PayPal expanded crypto services to its mobile payment and digtal wallet service, Venmo.
With PayPal crypto services, you are able to use cryptocurrencies to shop at the 26 million merchants on its network. Merchants will have no additional system integration to accept your payment. You will be able to instantly convert your selected cryptocurrency balance to fiat currency.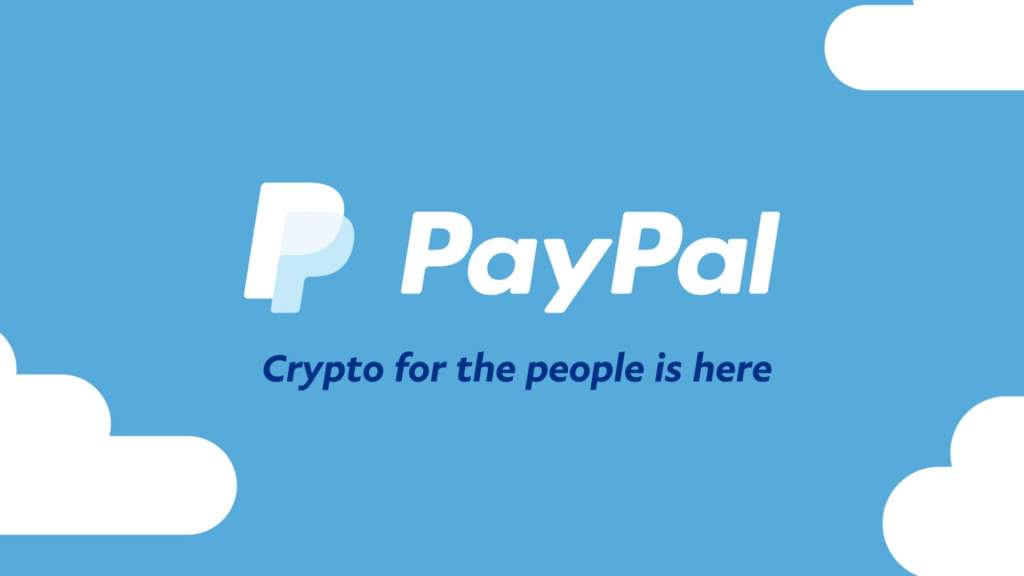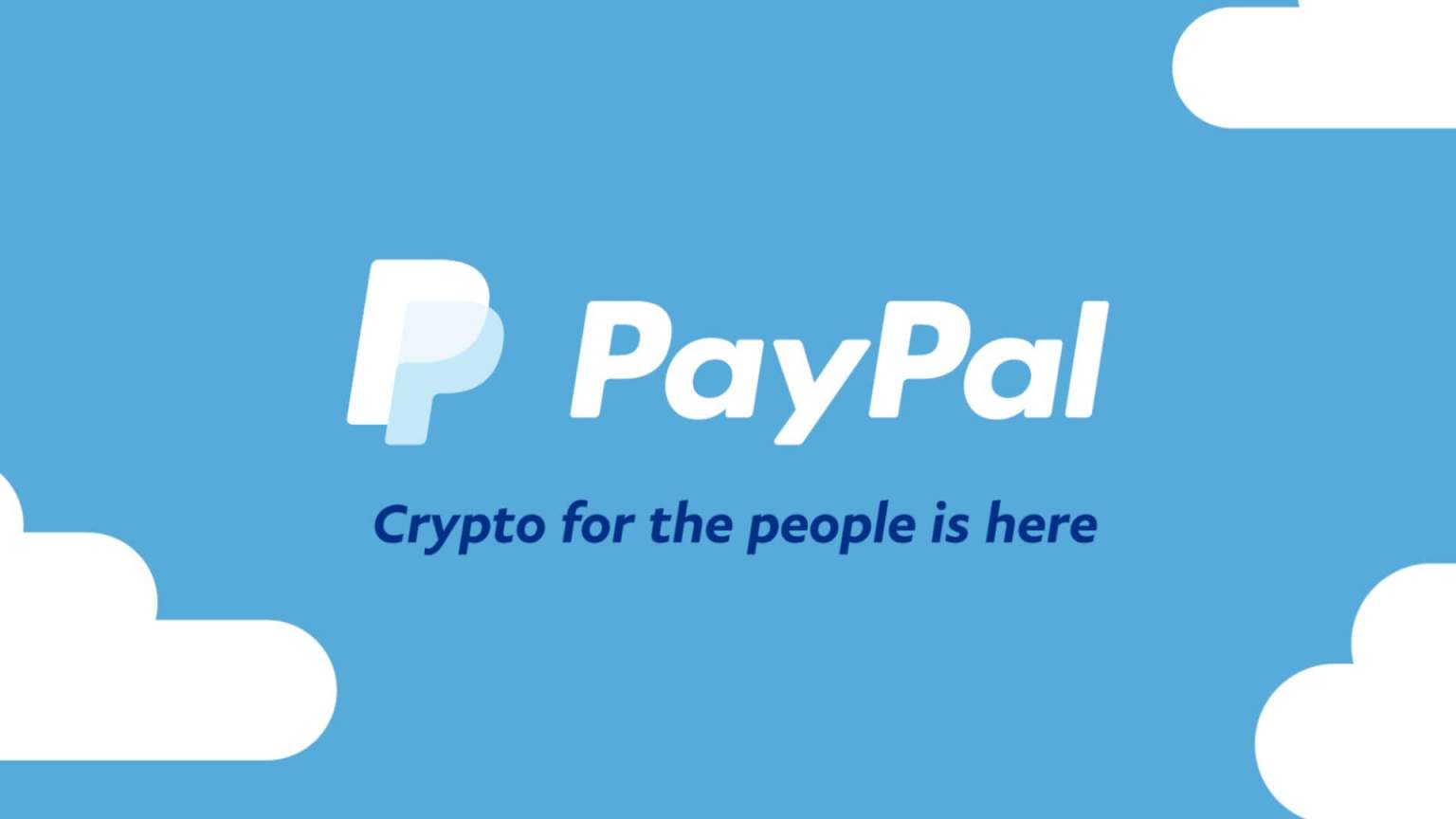 PayPal crypto checkout
US customers who hold bitcoin, bitcoin cash, ether and litecoin in PayPal wallets are now be able to convert their cryptos to fiat currencies at checkouts to make online purchases.
Not your keys, Not your bitcoin. If you buy bitcoin and other cryptocurrencies via PayPal, PayPal owns your bitcoins on your behalf because the payment platform keeps the private keys.
PayPal Crypto UK
The introduction of PayPal cryptocurrency in the UK is the first expansion outside the US. The new Paypal cryptocurrency service in the UK allows you to buy or sell cryptocurrency worth up to £15,000 per transaction and £35,000 a year.
PayPal Crypto Fees
The PayPal crypto transaction fees are based on how much cryptocurrency you buy or sell. The exchange rate you'll see before buying or selling crypto will also include a cryptocurrency conversion spread. There is no fee for holding crypto in your account.
PayPal Cryptocurrency Fees US
| Purchase or sale amount | Fee |
| --- | --- |
| 1.00 – 24.99 USD | 0.50 USD |
| 25.00 – 100.00 USD | 2.30% |
| 100.01 – 200.00 USD | 2.00% |
| 200.01 – 1000.00 USD | 1.80% |
| 1000.01 USD + | 1.50% |
PayPal Cryptocurrency Fees UK
| Purchase or sale amount | Fee |
| --- | --- |
| 1.00 – 24.99 GBP | 0.50 GBP |
| 25.00 – 100.00 GBP | 2.30% |
| 100.01 – 200.00 GBP | 2.00% |
| 200.01 – 1000.00 GBP | 1.80% |
| 1000.01 GBP + | 1.50% |
Is PayPal Cryptocurrency Safe?
PayPal crypto service in the US is provided in partnership with Paxos Trust Company, which is regulated by the New York State Department of Financial Services. PayPal has conditional cryptocurrency license, "Bitlicence," from the New York State Department of Financial Services. The PayPal cryptocurrency service in the UK is provided by PayPal (Europe) S.à r.l. et Cie, S.C.A.. PayPal's cryptocurrency service is not regulated by the UK Financial Conduct Authority (FAC) or the Luxembourg Commission de Surveillance Du Secteur Financier.
If something goes wrong with your PayPal cryptocurrency transacton, you won't be able to use the UK Financial Ombudsman Service, the European Consumer Center or have the protection of any UK or Luxembourg Financial Services Compensation Scheme. However, to facilitate the cryptocurrency service, PayPal also provides electronic money and payment services which are regulated.
To learn more about PayPal's cryptocurrency services, click here