On October 21, 2020, PayPal announced the launch of a new service enabling its customers to buy, hold and sell Bitcoin and other cryptocurrencies directly from their PayPal account. PayPal is an American online payment and money transfer platform.
PayPal began crypto offerings in October and lifted the waitlist period in November 13th 2020, making crypto available to all eligible U.S. customers. The payments giant partnered with Paxos for the initiative. It plans to expand its services to Europe and elsewhere.
PayPal has obtained a conditional cryptocurrency license, called "Bitlicence," from the New York State Department of Financial Services. The license will initially allow purchases of Bitcoin, Ethereum, Bitcoin Cash and Litecoin. You can buy your BTC's with paypal directly through Paxful.
PayPal hopes the service will encourage global use of virtual coins and prepare its network for new digital currencies that may be developed by central banks and corporations.



How It Works
PayPal will work with the Paxos Trust Company, an American provider of cryptocurrency products and services to provide this service. To help account holders understand the crypto ecosystem, risks and opportunities, PayPal will provide them with educational content.
According to PayPal's announcement, Cryptocurrency payments on PayPal will be settled using fiat currencies, such as the U.S. dollar, meaning merchants will not receive payments in virtual coins.
The service will start in the coming weeks with U.S. account holders. It will then expand to Venmo, PayPal's mobile payment platform, and some countries in the first half of 2021. Moreover, PayPal customers will also be able to use cryptocurrencies to shop at the 26 million merchants on its network starting in early 2021. Merchants will have no additional system integration. Account holders will be able to instantly convert their selected cryptocurrency balance to fiat currency.
Fees
There are no service fees when buying or selling cryptocurrency through December 31, 2020, and there are no fees for holding cryptocurrency in a PayPal account. PayPal merchants will have no additional fees because all transactions will be settled with fiat currency at their current PayPal rates.

To learn more and join the waitlist for PayPal's cryptocurrency services, click here. You need to be PayPal's account holder.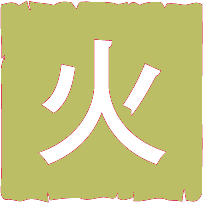 SatoshiFire is a website for current trends in banking and cryptocurrencies. Our main goal is to help readers stay up-to-date, keep track and make sense of the ever-changing banking and cryptocurrency market. About us.