Monese is a UK fintech that offers borderless virtual bank account with IBAN and money transfer services. It provides multi-currency accounts in GBP, EUR and RON (Romanian leu) to over 2 million customers in the European Economic Area (EEA). As of January 2020, it had over 2 million customers. The bank was founded by Estonian entrepreneur Norris Koppel.
Monese Virtual Bank After Brexit
Following the UK leaving the European Union, if you live in the UK and have a Monese account, your account will continue to be regulated by the Financial Conduct Authority (FCA) in the UK. However, if you live in the UK and have a EUR account, you will keep your account number (IBAN) that starts with 'GB', which will continue to work. If you live anywhere else in the European Economic Area, your Monese account will be regulated by the National Bank of Belgium (NBB).
How to Open Monese Virtual Bank Account Europe
Monese account can be opened by anyone who is at least 18 years old and is a resident of the European Economic Area (EEA) regardless of their citizenship or financial history. To open Monese account, you need to download the Monese app, iOS or Google Play Store. Once you have the app, follow the sign-up process instructions. The process takes a few minutes. During the procees, you are required to take a photo of your documents (National ID card, driving license, or passport) and a video selfie of yourself. You will also need to have an email address and a mobile phone number that can receive confirmation text messages.
Depending on the information and documents you have provided, you may be required to do a video call using the Monese app. The video call service is open Monday through Friday 8am to 10pm UK time and 10am to 4pm on Saturdays. The default language of the call is English, however if your language preferences on your app is one of supported language, the call will be in that language.
Monese needs to verify your address when you open an account by allowing geolocation on the app or by ordering a physical card and activating it. When opening a EUR account, you will not be able to view your account details until you have verified your address.
Opening a RON account is different. You need to be a Romanian resident or citizen with a valid CNP (Romanian Personal Numeric Code). You also need one or more of these documents to: Romanian national identity card, Romanian passport, Romanian driving license or a residence permit.
Once your account is active, you have a choice of using Monese app or Monese for web.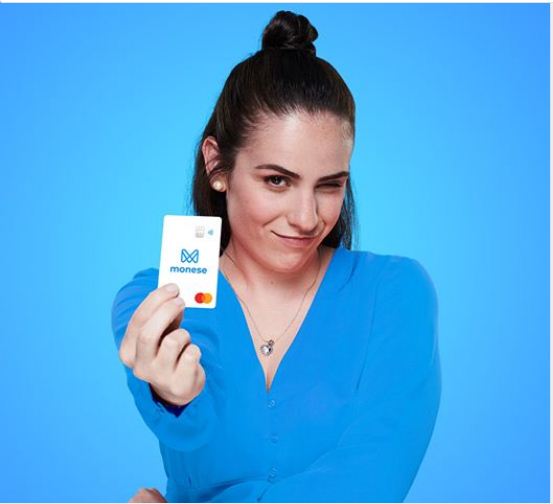 Types of Accounts
Monese allows you to open more than one account. Primary account is the account you open first. You can open another secondary account (GBP or EUR) at no additional cost. All accounts come with debit MasterCard as well as virtual card.
If you are interested in opening Monese virtual bank account, you have the following options.
Simple Account
Simple account is a completely free account. It is ideal for traveling, paying bills and receiving salaries. Using Monese card abroad with this account is also free.
Classic Account
Classic account has a fixed monthly fee €5.95/. It comes with allowances and reduced fees for foreign currency transfers. It is recommended for those who spend and send money abroad more often.
Premium Account
This account attracts €14.95 monthly fee. It has unlimited allowances and zero fees on all transfers, top-ups and ATM withdrawals.
Monese Joint Account
Monese launched a joint account feature at the end of 2019. You can open a shared account to spend or save together. It is an ideal account for spouses, friends, and flatmates to manage their joint spendings. The account allows up to €/£ 200 per month free global ATM withdrawals and up to €/£ 2,000 per month foreign currency card spending. The Monese joint account, however, is made for pairs, meaning it can only be opened between two Monese customers.
The currency of your monthly fee will be determined by the currency of your primary Monese account (the account you open first). The fees we have listed here apply if your account is in GBP.
The Monese UK account maximum balance is £40,000, Monese EUR account is €50,000 and Monese RON account maximum balance is RON 150,000.
Special Monese Accounts
Monese for Business
If you own a business registered in the UK, you are able to open a Monese business account, which comes with a free contactless card and allows you to make cross-border payments. You will need to pay a monthly fee of £9.95 to have both a UK business account and a Monese personal account.
Monese Account for Students
If you are a student in any European university within EEA, you can open a Monese account and get Monese Plus Plan for free for 12 months. After 12 months, you will be charged £/€4.95 a month
Monese Account for Expats
Expats in supported countries can open this account fro free. There is no need for credit checks or proof of local address.
Freelancers/Digital Nomads
Monese understands that freelancing economy is expanding. This account is meant to help freelancers. The account has no minimum deposit thresholds and is flexible for digital nomads payment patterns.
How to Add Money
Once your account has been approved, you will need to add money into your account to start transacting. You can add money into your account using:
SEPA credit transfers in EUR directly to your EUR account.
SWIFT payments in EUR via the Monese International Deposits account.
Instant debit card top-ups.
SOFORT top-ups available in Germany, Austria, Italy, Belgium, and Spain.
Cash deposit into your account at over 40,000 Post Office or PayPoint locations across the UK.

Sending and Receiving Money
You can receive SEPA payments in EUR from any bank in the SEPA area using your individual IBAN number. This is free and usually takes up to one working day, depending on the time of transfer. Receiving money from outside SEPA area in EUR, you need to use SWIFT payments to the Monese International Deposit Account.
Transfers between Monese accounts are instant and are completely free. You can also set up Direct Debits for your GBP account. If you live outside the UK or France, you can also set up SEPA Direct Debits from your EUR account. You can't set up Direct Debits for RON accounts at the moment.
Monese PayPal
PayPal is currently one of the most popular payment platforms in the world. Luckily, you can link either your Monese debit card to PayPal. To do this, you must have at least £1/€1 balance on the card. Once the card has been linked, you can then choose your preferred way to pay online, which is between PayPal balance or the Monese debit card you added.
You can also make contactless payments with Apple Pay or Google Pay.
Security
Monese takes security and safety of customers seriously. Monese is regulated by the Financial Conduct Authority (FCA). Customers' funds are kept at major banks and are never used for lending or reinvesting. It is a member of CIFAS, a fraud prevention not-for-profit membership association in the UK. Moreover, accounts are protected by biometric login and authentication protocols such as 3D Secure.
Supported Languages
Customer support and any other communication is offered in 14 languages via phone, email or chat: English, French, German, Brazilian Portuguese, European Portuguese, Bulgarian, Italian, Spanish, Romanian, Polish, Czech, Turkish, Estonian and Lithuanian. However, a business account supports 10 languages: English, French, German, Portuguese, Bulgarian, Italian, Spanish, Romanian, Polish and Czech.
Supported Countries
You can open virtual bank account with IBAN if you live or you are a citizen of the following countries: Austria, Belgium, Bulgaria, Croatia, Republic of Cyprus, Czech Republic, Denmark, Estonia, Finland, France, Germany, Greece, Hungary, Iceland, Ireland, Italy, Latvia, Liechtenstein, Lithuania, Luxembourg, Malta, Netherlands, Norway, Poland, Portugal, Romania, Slovakia, Slovenia, Spain, Sweden and the United Kingdom.
More Information