With the emergence of virtual banks, banking has been made easier and quicker. Customers do not need to visit traditional high street banks for financial services since they can access all services from a mobile app. Monese and Revolut are almost similar and customers might have a hard time choosing between the two. This is a comprehensive comparison that will help you make a choice depending on your needs.
Monese Review and Revolut Review
What is Revolut?
Revolut is a UK based digital bank that was launched in 2015 by Vlad Yatsenko and Nikolay Storonsky. It provides everything you need to save, send, invest and spend such as multi-currency IBAN account, business and personal account, debit card and Revolut crypto services. Revolut is among the fastest growing digital banks with a wide customer base.
What is Monese?
Monese is a UK based online-only bank founded in 2015 by Norris Koppel. Monese offers a multicurrency virtual bank account with IBAN, prepaid MasterCard and money transfer services in the EEA and UK.
Monese vs Revolut: Opening an Account
Opening an account with both Revolut and Monese is easy. It saves you time and money since you do not have to physically visit a traditional high street bank to open the account.
How to Open a Monese Account
Monese allows you to open an account without conducting credit checks. Also, you do not need to present proof of residency provided you live in the European Economic Area (EEA). To get started, you will need to download the Monese app for Android from the Google Play Store or iOS from the App Store. Then, you will need to provide a passport or a national identity card and a photo of yourself. A Monese account will help you make payments, set up direct debits and recurring payments, receive payments, and make bank transfers.
How to Open a Revolut Account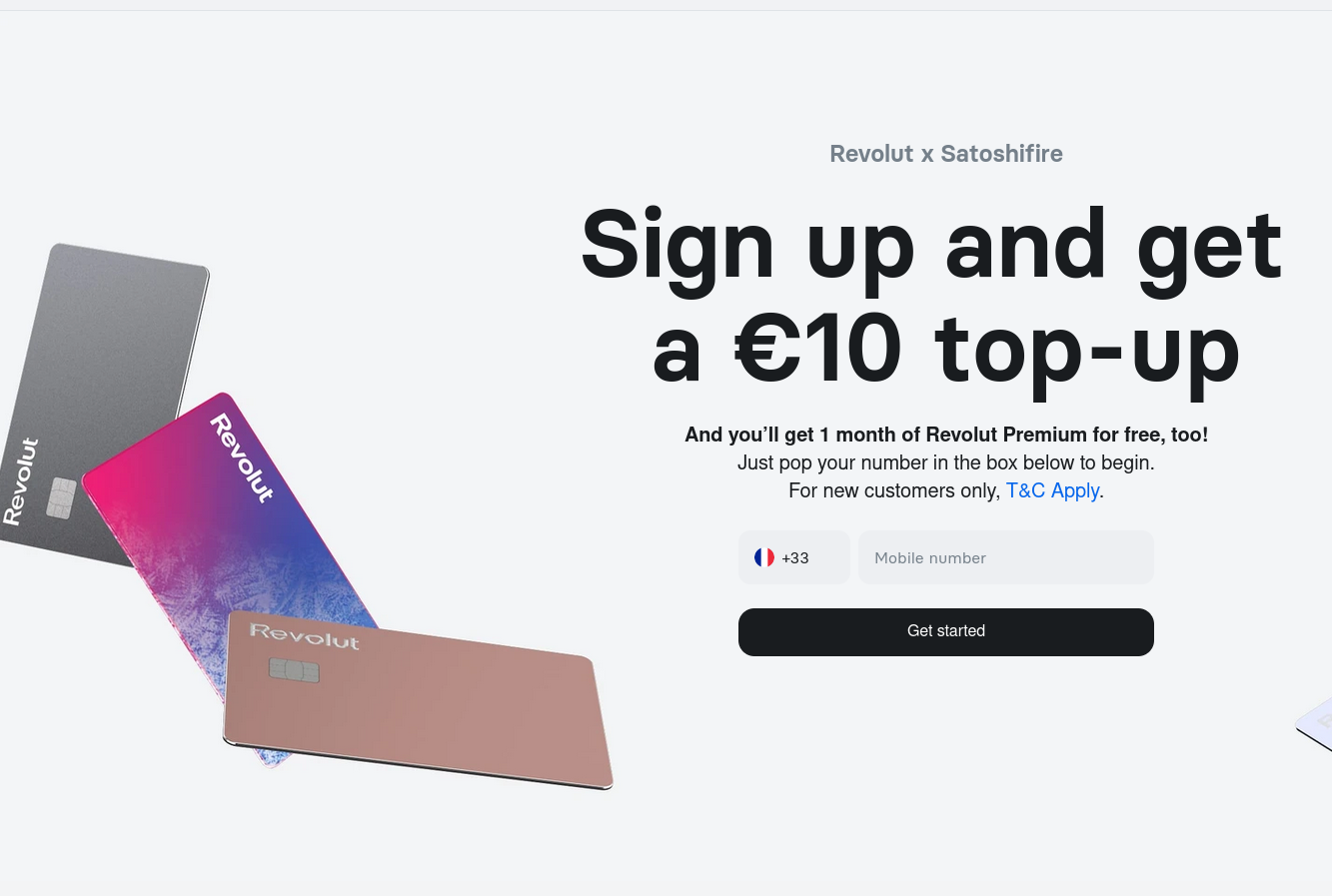 You will need to download the Revolut mobile app since you can access its services through the app. You will then need to provide personal details such as full names, contact details (telephone number and email address), and a photo of yourself for identity verification.
Monese vs Revolut: Topping Up your Account
Upon creating your account, you will need to add money to the account so that you can start using it.
How to Add Funds to Your Revolut Account
Revolut allows you to top your account with debit cards, credit cards, or bank transfers.
How to Add Funds to Your Monese Account
Monese provides several ways to add money to your account. You can use a debit card or make a funds transfer from another bank into your Monese account. If you are in the European Union, you can top up with cash through SOFORT (in Italy, Germany, Spain, Belgium, and Austria) or PaySafecash. You can top-up with PaySafecash if you are in Austria, Portugal, Spain, Romania, Poland, Bulgaria, the Netherlands, France, Belgium, and Luxembourg.
Revolut Supported Languages vs Monese Supported Languages
Monese and Revolut are online-only banks. In this case, customers rely on online customer support services in case of any problem. As such, it is best to know the languages the banks support so that you do not get stranded when you need help.
Revolut supported languages are DE, NO, SO, DN, FR, HU, ENG, GR, DU, LA, BG, LT, RO, CZ, PT, JA, ES, CR, ET, SL, PL, IT, and SE. The customer support channel is a 24hr in-app live chat.
Monese supported languages are Bulgarian, Estonian, Turkish, Brazilian Portuguese, French, Romanian, Spanish, German, English, Italian, Lithuanian, Czech, Polish, German, and Portuguese. It supports its customers via email and call center but the time varies by country (from Monday- Friday 08:00- 17:00 UK time).
Revolut Currencies vs Monese Currencies
It is best to know the currencies an online bank supports before you decide to open an account. Monese provides account balances in GBP or EUR.
On the other hand, Revolut supports more currencies including ZAR, RUB, MAD, CHF, NOK, PLN, HKD, CZK, GBP, HUF, DKK, CAD, CHF, AED, EUR, BGN, RON, NZD, MXN, QAR, JPY, HRK, ILS, TRY, SGD, SAR, SEK, USD, THB, and AUD.
Monese vs Revolut: International Money Transfers
Online-only banks have made international money transfer faster and cheaper compared to traditional high street banks.
Monese Money Transfer
A Monese current account allows you to transfer money to 30 countries in 19 currencies at the mid-market rate. The foreign exchange fee is between 0.5-2%.  International money transfers with Monese take 24 hours.
Revolut Money Transfer
Revolut's pricing for international money transfers depends on the volume you trade, the currency, and the time of the exchange (if it is during or outside market hours). Revolut allows you to exchange money in 24 currencies.
Revolut vs Monese: Plans and Fees
Both Revolut and Monese offer convenient plans. It is best to go through the plans and their benefits to see which plan fits your needs.
Revolut Fees
Revolut offers Personal and Business accounts.
Personal Accounts
Revolut's personal accounts are separated into three tiers; Standard, Premium, and Metal accounts.
Standard Personal Account It offers a no fee Euro IBAN account, customers can spend in over 150 currencies, you can spend at the interbank exchange rate, ATM withdrawals with no charges, etc.
Premium Personal Account (£6.99 per month) Premium accounts come with the benefits of the standard account plus global express delivery, no cost ATM withdrawals, disposable virtual cards, priority customer support, etc.
Metal Personal Accounts (£12.99 per month) The Metal plan offers a delayed flight and delayed baggage insurance, a Revolut Metal card plus all the benefits of a Premium account.
Business Accounts
The Revolut Business Account offers three paid options; the Grow, Scale and the Enterprise plan. Revolut business accounts also come with the benefits of a personal account.
Monese Fees
Monese offers 3 plans; 1 free plan and 2 paid plans.
The Simple Plan- Free
The Simple plan is ideal for moderate traveling, paying your bills and receiving your salary. This plan allows free ATM withdrawals and cash top-ups of up to £/€200 per month. However, you will pay a 2% fee after this amount. The Simple plan also offers free foreign currency spending of £/€2,000 per month with a 2% fee above that. You can make free foreign currency transfers to other Monese accounts with a 2% fee when initiating transfers to non-Monese accounts.
The Classic Plan- £/€5.95 Per Month
If you travel or send money abroad frequently, this is the perfect plan for you. It reduces the foreign currency transaction fees. The Classic plan offers free ATM withdrawals and cash top-ups of up to £/€800 per month and a 2% fee after this amount. The plan also offers free foreign currency spending of £/€8,000 per month and a 2% fee above this amount. You will also get free foreign currency transfers to other Monese accounts with a 0.5% starting fee when making transfers to non-Monese accounts.
The Premium Plan- £/€ 14.95 Per Month
With the Monese Premium plan, you will enjoy free currency transfers, card top-ups and ATM withdrawals anywhere around the world.
Revolut vs Monese: Security
Before you choose an online bank, it is best to check for the available security features put in place by the bank.
Is Monese Safe?
To prevent criminal activities, you can only access your Monese account from a single device at a time. If you lose your phone, you can register a new phone to your account by downloading the app and logging in with your email address. If you lose your card, you can report the loss through your mobile app. Your lost card will be blocked and a new one sent to your address.
Is Revolut Safe?
For Revolut accounts, losing your phone does not affect the functioning of your card. You will need to install the app on a new phone, enter your phone number to get in touch with a support agent. In case you lose your card, you can block the card from the app and reorder a new card.
Monese Revolut Alternative
Best alternatives to Monese and Revolut include the following:
Final Thoughts: Monese or Revolut?
Revolut and Monese are quite similar, but you will need to make a choice depending on your needs. It is easy to open and set up an account with both banks. Monese and Revolut do not charge any fee for card spending both in the UK and abroad. Additionally, both digital banks offer ATM withdrawals at no cost for the first £200 per month.
If you travel a lot, Revolut could be a better choice for you. With a Revolut account, you can hold up to 29 different currencies and send money abroad with no hidden fees. Revolut also offers travel insurance.
Monese will allow you to deposit cash on your account at Post Offices and PayPoints (available in the UK, Romania, and Ireland) for free. If you have basic banking needs, Monese is your best choice.