PayPal is one of the most popular online payment platform. There are many people who are unable to use PayPal because they are unable to meet requirements for PayPal verification. In this article, we will show you how to use virtual card for PayPal verification.
What is a Virtual Credit Card (VCC)
A virtual credit card is a prepaid card. It is not a physical card but a prepaid card number. Virtual credit cards have 16-digit number, CVV number and an expiration date. Virtual credit cards use the trusted brands like MasterCard, Visa, etc.
Virtual credit cards are increasingly becoming popular because they are convenient and safer than debit cards. With virtual credit cards, you are sure that your card will not be lost or stolen and no need for card replacement.
What is PayPal Verification
PayPal verification is the process of providing information about yourself to confirm your identity. After you are verified, you will be able to use PayPal services fully. In addition, there will not be a spending or receiving limits on your account. You also can't withdraw funds to a bank account or receive payments through APIs. Moreover, it lets other users know that the account is verified, which means it is secure.You can verify your PayPal account by linking a bank account, debit card, or credit card.
Virtual Credit Card for PayPal Verification 2021
You can buy virtual credit card for PayPal verification. Some of the virtual cards for PayPal verification that you can use right away include:
PayGlobel for PayPal Verification
PayGlobel is a fintech project of GlobelMoney Group, which was founded in 2014. It provides payment and money transfer services around the world. It is affiliated with FCA under the Payment Service Regulations 2009 and it is a licensed electronic money institution by the Financial Services Commission, Gibraltar.
PayGlobel is a popular VCC card for PayPal. It offers a virtual Mastercard that you can add funds with cryptocurrencies such as Bitcoin, Ethereum as well as fiat money using Skrill, PayPal, Visa/MasterCard, PerfectMoney and other methods found here.
How to Verify PayPal Account for PayPal Verification
You can sign up for PayGlobel from almost any country in the world. After signing up, you will have to wait for up to 1 hour until you get notified via email that your account is ready to use.
Once your receive a confirmation email, login to your account and add some money because upon verification of your card, PayPal will check your card if card details are correct and the card is able to pay by deducting a small amount.
After adding funds into your virtual credit card, login to your PayPal Account, click Add A Card option and enter PayGlobel virtual Visa Card details and complete the process. Note that PayPal will charge a small amout from your PayGlobel Visa card and leave 4 digit code in your PayGlobel Account Summary. You can find the 4 digit code within 24hrs in your summary. Use the 4 digit code in your PayGlobel Account summary to enter in your PayPal Account and your PayPal account will be verified.
Ezzocard for PayPal Verification

Ezzocard is a virtual credit card that works with PayPal. It is popular in Canada, Australia, Germany, South Africa, Nigeria, UK, India and Bangladesh. There is no need to stay in a country where you need PayPal, or to have bank accounts there. You can use Ezzocard for Mastercard and Visa card for PayPal verification. In addition to helping you with PayPal verification, Ezzocard allows you to raise your spending limits on PayPal.
PayPal accounts of some countries such as the UK that may ask for an ID verification due to their local regulations.
Ezzocards are not re-loadable. So you will need to buy a new one once you finish your funds. Ezzocard only accept the following payment methods: Webmoney, Perfect Money, Bitcoin, Ethereum and Bitcoin Cash.
How to Verify PayPal Account
You fist need to register on Ezzocard website. After registration, buy your virtual credit card with accepted payment methods. The minimum amount for buying a card is $12.99. Register the card with the same name and address as provided in your PayPal account. Log in to your PayPal account and go to your wallet and link virtual card to your PayPal account. Click on Confirm credit card. PayPal will send verification code to your card statement. You will find the code on Ezzocard website. Go back to PayPal account and confirm your card by submitting the verification code that was sent to your Ezzocard account.
Ezzocard registration is completely anonymous. No ID nor any other verification documents are required.
American Express
American Express is one of the oldest credit card providers in the world. Nowadays, the company provides virtual credit, American Express Go, for corporates and their teams. You can use American express virtual credit card to activate PayPal. There is a one-time fee of $2 per user profile created.
SwiftPayCard
SwiftPayCard is an online provider of Visa and Mastercard virtual cards. It is an ideal verification card for PayPal. You can buy virtual credit card for PayPal verification from Swiftpaycard. SwiftPayCard pricing starts at $20 for classic plan. There are no monthly charges but topping up incurs a 15% fee.
Final Thoughts on Virtual Card to Verify PayPal
If you are a freelancer or an online merchant, you can use these virtual credit cards for PayPal verification and start to pay for goods and services online as well as receive payments via PayPal.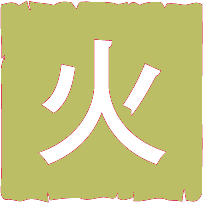 SatoshiFire is a website for current trends in banking and cryptocurrencies. Our main goal is to help readers stay up-to-date, keep track and make sense of the ever-changing banking and cryptocurrency market. About us.