Revolut and Bunq are online banks. You can access these two online bank services through a mobile application. They offer personal IBAN and business IBAN, debit card, SEPA transfers, currency exchange and contactless payments such as Google Pay and Apple Pay.
In this article, we will review the differences and similarities between Revolut and Bunq online banks.
What is Revolut?
Revolut is an online bank offering instant payments, money transfer services, crypto exchange, multicurrency account, currency exchange and prepaid cards. It has transparent and low fees and you can access services through a mobile app. You can use the app to create virtual cards for online shopping while you also get a free Euro IBAN account.
It was started by Nikolay Storonsky and Vlad Yatsenko in 2015. You can access the bank's services only through a mobile application.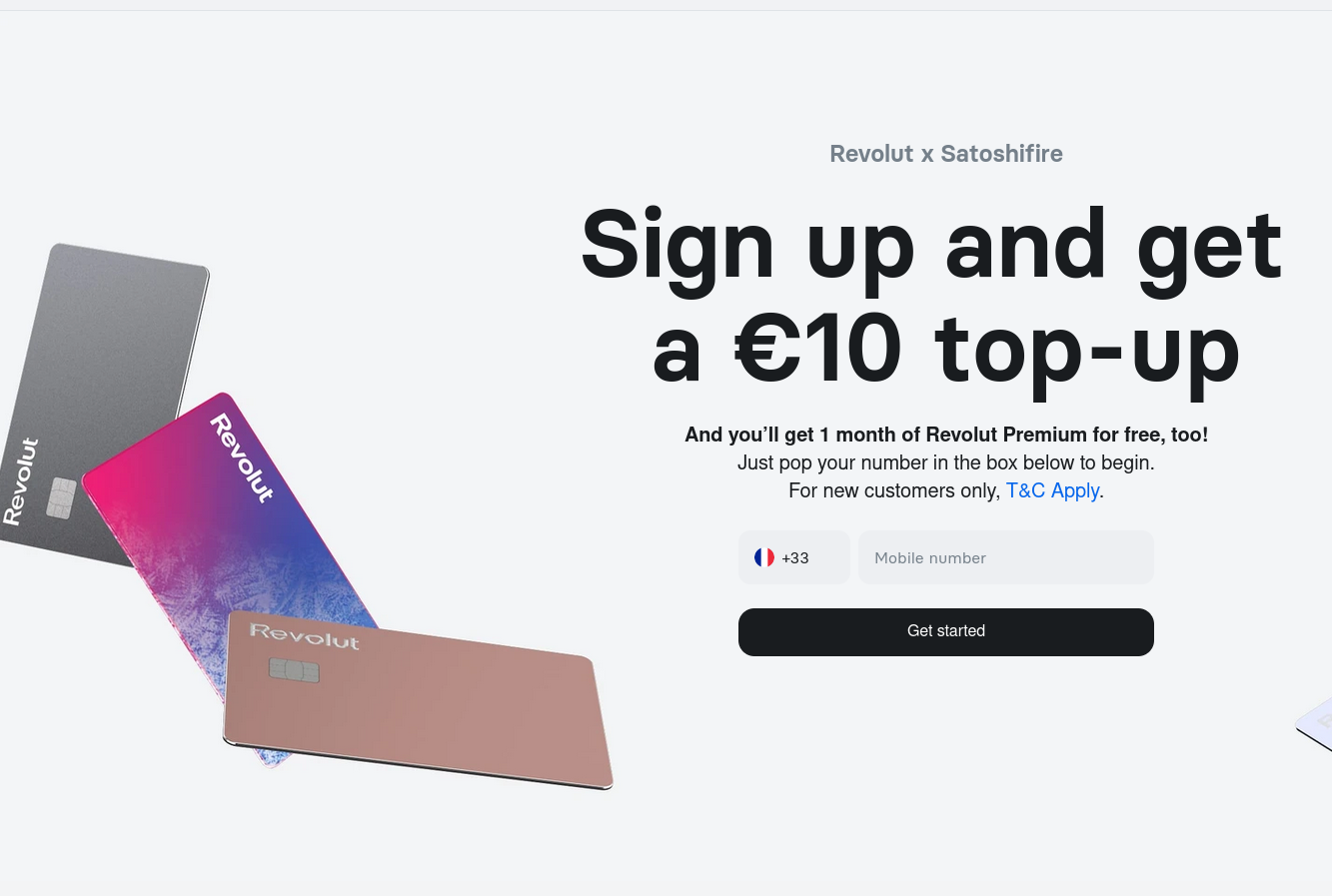 How Revolut Works
When you open a Revolut account, you will be issued with Visa or MasterCard prepaid card. You can also get a virtual card that you can use for online shopping and cash withdrawals. You can use Revolut to make direct transfers in 26 currencies.
You can also buy and save cryptocurrencies through your Revolut account. Besides, you can convert cryptocurrencies to and from over 25 fiat currencies. Revolut account comes with a Euro IBAN account that accepts European payments. You can fund the account using Google Pay, Apple Pay, bank transfer, debit and credit card.
What is Bunq Bank?
Bunq bank is an online bank that offers instant SEPA transfers, IBAN from the Netherlands, France, or Germany, International money transfers, employee payment and VAT calculation. "Bunq bank of the free" has partnered with Wise, a money transfer service to give its customers cheap money transfers.
It was started in 2012 by Ali Niknam and is licensed by the Dutch Central Bank. It has a presence in the European Union.
Bunq German IBAN / Bunq French IBAN
On April 22, 2021, bunq became is the first online bank outside of Germany to offer German IBANs. For now, bunq IBAN for German account holders is available for new account holders with Personal accounts. The bank has also started offering French IBAN. You can now fully integrate your Bunq account with a compatible RIB because of the new French IBANs.
How Bunq Works
Bunq is an online bank that eliminates paperwork. You can access services though a mobile application. You don't need to visit a bank to open an account since you can do it right from the app. You can also order Bunq card using the app.
Revolut Account Features Vs Bunq Account Features
Revolut Account and Features
Some of the features that Revolut account holders enjoy are
Open an account from your phone in minutes, without a credit check
Link direct deposit to your Revolut account and Revolut will advance your salary by up to two days
Exchange, send and receive 28+ currencies in seconds
Connect your other bank accounts to Revolut with Open Banking and manage all your finances in one place
Switch between cryptocurrency and fiat money
You can open a personal or a business account with Revolut. You can open any of these four personal accounts on Revolut.
Revolut Standard. It does not charge monthly fees and currency conversion fees for up to 1,000 per month. It takes around 9 working days to have your card delivered. It accepts contactless payments like Apple Pay and Google Pay. You also get up to €200 free ATM withdrawals per month.
Revolut Plus. It costs €2.99 per month. It comes with a free UK account, free euro IBAN account. No charges for ATM withdrawals below 200 per month. Revolut Plus offers purchase protection against theft and damages.
Revolut Premium. It charges €7.99 per month and comes with an IBAN account and combined currencies account. You can make international transfers in many currencies. It takes 3 business days to have your card delivered. You can use it to make contactless payments like Apple Pay and Google Pay. It has free ATM withdraws limited to €400 per month. It also has free currency conversion with no limit.
Revolut Metal. It costs €13.99 per month and comes with free ATM withdrawals limited to €800 per month. Savings in the Metal plan earn 0.65% interest.
Bunq Account and Features
Bunq Features
The following at the best Bunq features according to Bunq users.
Auto-Save. With Auto-Save, you effortlessly save money without thinking about it. Bunq rounds up each payment and invests it towards your savings goal automatically. Paid €3.20 for a sandwich? Congrats, you just saved 80 cents.
Dual PIN. You can use 1 card for different sub-accounts. Simply choose 2 PIN codes. For example, when you use one of them, you pay from your Groceries account. When you use the second PIN code, the money automatically goes from your Restaurants account.
In-app CVC Code. With Bunq, your CVC code is in the app instead of on your card, so you're the only one with access to it. You can also set up the auto update setting for your CVC code, and this will change every 5 minutes.
Payment Sorter. Incoming payment? Bunq automatically sends your salary to the right sub-accounts every month. You now can enjoy easy budgeting so you never have to think about it. Set it up once, and that's it.
International Transfers. You can send money across the world 8x cheaper than any other bank. Due to Bunq integration with Wise, formerly Transferwise, you can safely send money to 39 supported currencies and always get the real exchange rate. This saves you money with no hidden fees.
Bunq offers the following plans.
Easy Money personal. It costs 8.99 euros. It is available in Austria, Belgium, Greece, Iceland, Ireland, Bulgaria, Denmark, Finland, France, Norway, Portugal, Slovakia, Germany, Italy, Netherlands, Slovenia, Spain and Sweden.
Easy Green Personal. It costs 17.99 euros per month. It is available in Austria, Belgium, Bulgaria, Denmark, Netherlands, Norway, Slovenia, Spain, Portugal, Slovakia, Greece, Iceland, Ireland, Finland, France, Germany, Italy, and Sweden.
Easy Money Business. It costs 10.99 euros per month. It is available in Austria, Germany, Portugal Ireland, Italy, Netherlands, Belgium, France and Spain.
Easy Green Business. It costs 20.99 euros per month. It is available in Austria, Italy, Ireland, Portugal, Netherlands, Belgium, France, Germany and Spain.
Pack. It costs 23.99 euros per month and 6 euros per month per person. You can share it with friends, family and colleagues. It offers 3 personal accounts and one business account.
Easy Bank Personal. It costs 2.99 euros. It is available in Austria, Belgium, Ireland, Italy, Netherlands, Norway, Bulgaria, Iceland, Portugal, Slovakia, Denmark, Finland, France, Germany, Greece, Slovenia, Spain and Sweden.
Easy Bank Business. It costs 4.99 euros per month. It is available in Austria, Ireland, Italy, Netherlands, Portugal, Belgium, France, Germany, and Spain.
Revolut Card Vs Bunq Card
Revolut Card 2021
You can apply for Revolut credit card, Revolut debit card and Revolut virtual card. Your Revolut virtual card can be used to spend online or in-store. You can also link your card to your Google Pay or Apple Pay. Revolut card limit for its credit card is twice the value of your monthly salary, up to €6,000.
Revolut card fees vary depending on your plan. For example, there is a 2% fee for ATM withdrawals for Revolut's Standard plan after you reach the Revolut card limit for Revolut card-free monthly withdrawals of £200 (or its equivalent). For Plus, Premium and Metal customers, free ATM withdrawals limit is at £200, £400 and £800 respectively and the fee after reaching the limit is 2%.
Bunq Card
Bunq bank account comes with these two types of cards.
Bunq green card. This is a card that helps you to plant trees indirectly. The bank plants a tree whenever you spend EUR 100.

Bunq virtual card. You can create Bunq virtual card for online transactions. Bunq bank allows you to create a maximum of 20 cards per 12 months. Active, frozen and deleted cards will count towards this limit.
To create a virtual card with Bunq:
On Home tab, go to the Cards section
Tap on MENU
Select Virtual Card and tap on Let's activate it
Tap on Continue
Choose the sub-account to link your Online card to and you card is created
Revolut Supported Countries Vs Bunq Supported Countries
Revolut Supported Countries
You can open an account with Revolut if you are a resident of the European Economic Area (EEA), Switzerland, Australia, US and Singapore.
Bunq Supported Countries
You can open Bunq account from the Netherlands, Germany, Austria, Italy, Spain, France, Belgium, Ireland, Bulgaria, Croatia, Slovenia, Republic of Cyprus, Finland, Greece, Hungary, Latvia, Lithuania, Luxembourg, Malta, Norway, Poland, Portugal, Romania, Slovakia, Estonia, Sweden, Czech Republic, the United Kingdom, Denmark, and Iceland.
Revolut Fees vs Bunq Fees
Revolut Fees
Revolut does not charge maintenance and monthly fees. Apart from the Revolut fees listed above in the "Revolut Account and Features" section, there will be the following charges.
It costs €5.99 to have your first physical card delivered.
ATM withdrawals up to €200 are free and anything beyond that attracts 2% charge.
Currency exchanges of up to €1000 per month are free on weekdays. Beyond that, you will be charged 0.5% of the above amount.
Bunq Fees
You can expect the following fees with Bunq account.
Personal premium account for €7.99 per month
Joint and business account for €9.99 per month
Debit cards cost 9.00 per card per year while the green card costs €99.0 per year. When you make card payments in euro, you will not be charged. Cash withdrawals using a debit card in a foreign currency will cost you €0.99 per withdrawal.
Sending and receiving money in SEPA network is free. For international money transfers using premium and joint accounts, Wise rates will apply. For a business account, you need to pay €0.10.
Other Bunq fees are listed above in the "Bunq Account and Features" section.
Which is Better: Bunq or Revolut?
Generally, Revolut and Bunq bank account offer similar services and the price is almost the same. There is a debit card delivery fee difference. Online bank Revolut charges 5 pounds for the card delivery. It also offers a free virtual card. Bunq bank, on the other hand, charges 10 pounds for Bunq card.
However, if you want an online bank, you can go with either bank, Bunq or Revolut. However, since these companies are relatively new, we recommend that you use them as secondary accounts. You should have your main account in the traditional bank accounts like Barclays and Standard Chartered. These have been around for many years and have minimal chances of failing.