The emergence of digital banks is transforming the banking sector at a high speed. People are turning to digital banking and this has greatly reduced the popularity of traditional high street banks. With features such as up-to-the-minute notifications on spending, no charges on overseas spending, and budgeting tools, digital banks make banking easier and cheaper. Some of the top digital banks include Revolut, N26 and Bunq. We are therefore going to look at N26 vs Bunq vs Revolut so you can choose one that suits your needs.
Revolut Bank
Revolut is a UK-based digital bank started in 2015 and is licensed as an electronic money company by the FCA.
N26 Bank
N26 is a German-based online bank with headquarters in Berlin. It was started in 2013, but received a banking license from the European Central Bank in 2016.
Bunq Bank
Bunq is a digital bank based in the Netherlands. It has a European banking license granted by the Dutch Central Bank. Bunq offers both personal and business accounts.
N26 vs Revolut vs Bunq: How to Open an Account
Digital banks have put in place an easy and straight forward account opening process. It will take few minutes to set up your digital bank account. Additionally, most online banks do not charge any fee for account opening.
N26 Account Opening
This is how N26 works. You will first need to download the N26 app. Then, enter personal information such as your full name, contact details and your residential address. Identity verification follows where you will need to take and submit a selfie and a passport photo. You will receive an IBAN and BIC numbers after identity verification.
Revolut Account Opening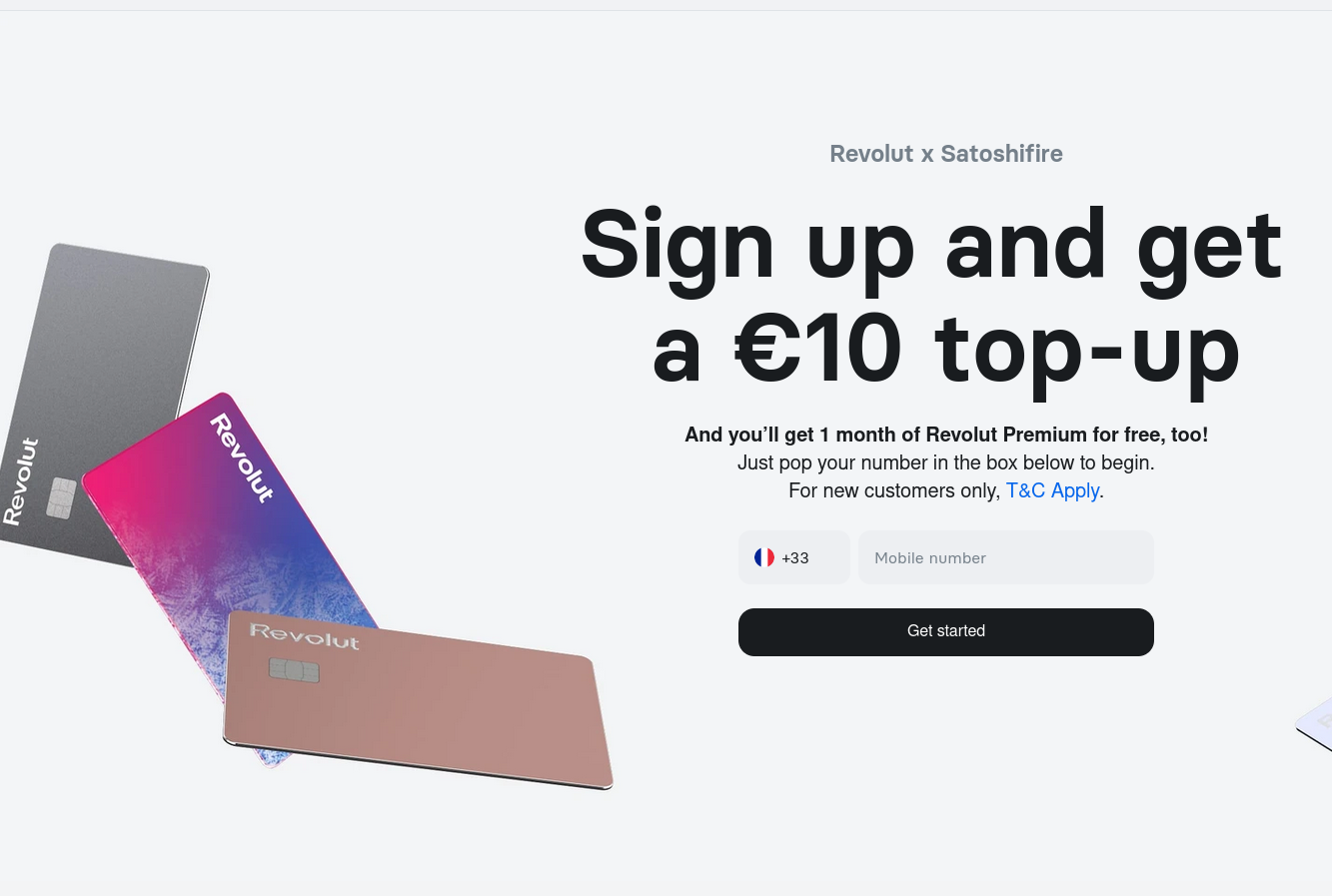 Revolut offers its services through the app only. You will first need to download the app then provide your personal details. The next step will be identity verification, after which you will be able to start using your Revolut account.
Revolut IBAN after Brexit
After Brexit, customer accounts have been migrated to Revolut's European entity in Lithuania
IBAN you have used to make and receive international payments started with 'GB'. Once you join the new European entity, Revolut will issue you with a new IBAN, to replace your previous one. Any future payments you make will need to use that IBAN. Please make sure that anyone using your old GB IBAN to pay you is informed of this change, so that you keep receiving payments in future.
Bunq Account Opening
You can sign up for a Bunq account if you are 18 years old. The documents you will be required to present are a proof of address and a national ID. If you are a minor, you can still open a Bunq account. However, your registration request will have to be approved by a parent or a legal representative. The authorized persons will also need to have a Bunq account. Upon submitting the required documents and signing up, your account will be verified.
N26 vs Revolut vs Bunq: Supported Countries
It is best to know the countries each bank supports before you make your choice. This will prevent you from opening an account and not being able to use it because the country you reside in is not supported.
N26 Supported Countries
N26 provides its services in the following countries: Germany, Belgium, Iceland, the Netherlands, Luxembourg, Portugal, Italy, Spain, France, Norway, Austria, Poland, Greece, Slovakia, Sweden, Slovenia, Denmark, Estonia, Ireland, Liechtenstein, and Finland.
N2 will no longer be available to customers in the US after January 18, 2022. Therefore, all N26 US accounts will be closed.
N26 ranks #1 on Forbes' list of the world's best banks in 2021. It is rated the first best bank in Austria and Italy, the second-best bank in France, the fourth best bank in Spain and 13th in Germany.
Revolut Supported Countries
Revolut supports the following countries: Bulgaria, Slovakia, Finland, Portugal, Lithuania, the Netherlands, Hungary, Switzerland, Slovakia, Croatia, the UK, France, Latvia, Spain, Germany, Greece, Malta, Denmark, Slovenia, Estonia, Republic of Cyprus, Poland, Luxembourg, Australia, Czech Republic, Ireland, Romania, Norway, Italy, and Sweden.
Bunq Supported Countries
Bunq is available in most EU Countries including Ireland, Iceland, Latvia, Czech Republic, Greece, Hungary, Croatia, Belgium, Spain, Germany, the UK, Lithuania, Slovakia, Finland, Bulgaria, Italy, Sweden, Romania, Portugal, Estonia, Denmark, Republic of Cyprus, Norway, the Netherlands, Austria, Luxembourg, Slovenia, France, Poland, and Malta.
Bunq German IBAN / Bunq French IBAN
On April 22, 2021, bunq became is the first online bank outside of Germany to offer German IBANs. For now, bunq IBAN for German account holders is available for new account holders with Personal accounts. The bank has also started offering French IBAN. You can now fully integrate your Bunq account with a compatible RIB because of the new French IBANs.
N26 vs Revolut vs Bunq: Topping Up your Account
Following verification of your account, all the three digital banks require you to top up your account so you can start using it.
How to Add Money to Revolut
You can top up your Revolut account via bank transfer, credit, or debit card.
How to Add Money to N26
N26 allows you to top up your account by bank transfer or cash deposit if you are in Austria, Italy, or Germany.
How to Add Money to Bunq
You can top up your Bunq account with a bank transfer, debit card, credit card, cash top ups (Austria, Germany, and Italy), Sofort, or iDeaL in Netherlands.
Revolut vs N26 vs Bunq: Plans and Fees
Digital banks have transformed banking and made it convenient to its customers. Revolut, N26, and Bunq offer a range of plans at low costs.
Revolut Fees and Plans
You can choose to open a Revolut personal or business account. Personal accounts are in three categories:
Standard/Basic Account (€0.00 per month). A standard account in UK and Euro bank accounts attracts no fees. There are no fees for ATM withdrawals of up to €200. You will also not pay for currency exchange up to €6, 000 per month.
Premium Account (€6.99 per month). A Revolut premium account offers all standard account features plus ATM withdrawals at no cost, priority support, travel and medical insurance, virtual cards, cryptocurrency support, and currency exchange services.
Metal Accounts (€12.99 per month). Metal accounts come with all premium account features plus a Revolut Metal card, an exclusive concierge service, a 0.1% cashback in Europe and 1% cashback outside Europe.
The Revolut Business Account offers all the benefits of a personal account. It has three paid options; the Grow, Scale and the Enterprise Plan.
N26 Fees and Plans
You can sign up for an N26 personal or business account. N26 personal accounts are in three tiers:
N26 Basic Account (€0 per month). It offers free ATM withdrawals, no monthly fees, and a free card.
N26 You (€9.90 per month). It comes with the benefits of the N26 free account plus medical and flight insurance, and free ATM withdrawals.
N26 Metal (€16.90 per month). N26 Metal offers N26 You account features plus a stainless MasterCard and travel insurance.
The N26 Business Account is in two categories; the N26 Business and N26 Business You. They are best for the self-employed and freelancers.
Bunq Fees and Plans
Bunq offers personal and business accounts. Bunq personal accounts are in three tiers:
The easyTravel account. This is a free account. However, you will pay €9.99 for processing of your MasterCard (paid once). You cannot use an easyTravel account to make or receive international money transfers. Additionally, you will pay a fee of €0.99 for every ATM withdrawal. Other features of the easyTravel account include a guaranteed MasterCard exchange rate, no monthly fees, a dedicated IBAN number from the Netherlands, no payment fees worldwide for Apple Pay, contactless payments, etc. and varied in-app features such as travel assistant, reimbursement requests etc.
The easyMoney account. It is priced at €7.99 per month. An easyMoney account allows you to open up to 25 bank details and an unlimited number of sub-accounts.
The easyGreen account. You will pay €16.99 per month. For every €100 that you spend, Bunq will plant a tree. This is a step to ensure that you enjoy a carbon-neutral lifestyle.
The Bunq Business Account costs €9.99/month. With this account, you get 25 sub accounts, 10 free ATM withdrawals per month, 5 virtual debit cards, €100 deposit per month, and 1 card replacement per year.
N26 vs Revolut vs Bunq: International Money Transfers
Another important service when choosing an online bank is the ability to send and receive money internationally. Here, you will look at where you can send or receive money from.
N26 International Transfer
N26 offers international money transfers through a partnership with Wise, formerly Transferwise. It offers transfers into 36 other currencies including GBP, PLN, NOK, SEK, CHF, USD, DKK, CZK, AUD, NZD, CNY, AED, INR, UAH, BGN, RON, MXN, PHP, ZAR, HUF, CAD, GEL, BRL, and SGD. With N26, it takes 1-2 business days to make a transfer through Wise.
Revolut Money Transfer
Revolut's pricing for its international money transfer service is a little more complex. The amount you pay depends on the currency, if you are exchanging currency during or outside market hours, and the volume you trade. Revolut's international money transfers take between 3-5 days. However, you can pay more (an extra £5/€6) if you want the money to arrive faster.
Bunq Money Transfer
Bunq's digital in-app travel assistant comes in handy for international money transfers. It has a live currency converter and gives information about ATMs in your visiting country. Additionally, Bunq offers cheap international money transfers through its partnership with Wise. This partnership allows you to exchange the Euro to any of the supported 39 currencies around the world.
Revolut vs N26 vs Bunq: Security
Anyone seeking to embrace digital banking will first consider the security of their money. They will want to know the digital bank that guarantees safety of their funds.
Is Revolut Safe?
Your money is safe in a Revolut account. Revolut keeps your funds separate from its own and in case of insolvency, your funds are fully refunded. This digital bank also ensures that if your card is lost, you can freeze it temporarily and unfreeze it when you find it. Additionally, you can disable contactless payments and online transactions.
Is N26 Safe?
The German Deposit Guarantee Scheme covers you up to €100, 000. If you lose your phone, you can still manage your N26 account with N26's web interface. The customer support will help you disconnect your lost phone from your account and upon buying a new phone, you can pair it to your account. If your card is lost, you can block and unblock it in the mobile app.
Is Bunq Safe?
Bunq knows that customers are always looking for a safer option. With this in mind, the bank has come up with security features that guarantee safety of funds. The Deposit Guarantee Scheme of the Dutch National Bank protects your funds up to €100, 000. Additionally, the bank has placed your CVC code in the app where no one else can access it but you.
Revolut vs Bunq vs N26: Customer Support
When choosing an online bank, it is important to research and find out how efficient their customer support is. This is crucial since there are no physical branches to visit in case of any problem or enquiry.
N26 Customer Service
N26's customer support system is reliable, making it easier for customers to place enquiries and to reach out in case difficulties are encountered. It has a live in-app chat support available between 7:00AM and 11:00PM. N26 customer support languages are IT, ES, DE, FR, and EN.
Revolut customer Service
Revolut provides its services in several languages including ENG, HU, LT, DE, JA, RO, NO, FR, SE, ES, SO, CR, DU, SL, CZ, DN, GR, IT, PL, LA, ET, PT, CR, and BG. However, its customer support is available in EN and PL. You can reach its customer support team via live chat available 24/7.
Bunq Customer Service
Bunq services are offered in English, Italian, French, Spanish, Portuguese, Dutch, and German. There are several ways to contact the Bunq support team including through email: [email protected], WhatsApp, or Facebook Messenger.
Bunq vs N26 vs Revolut: Which is Best?
When choosing a digital bank, it depends with why you need one. If you are looking for a cheaper option where you will not have to pay monthly fees, N26 and Revolut are your best shot. However, if you enjoy an international lifestyle and you do not mind paying more for services, then Bunq is the best choice for you.