Revolut, Monzo and N26 are great online banks that are preferred by many. You only need to download their banking apps and sign up for a bank account. They offer personal and business IBAN, SEPA transfers, virtual cards, currency exchange, international money transfers, among other banking services.
However, the three virtual banks are very different and have different features. For instance, while Revolut is a crypto friendly bank, Monzo has banned its customers from buying or selling cryptocurrencies such as Bitcoin from some exchanges such as Binance.  However, Monzo customers can use major cryptocurrency exchanges such as Coinbase.
What is Revolut?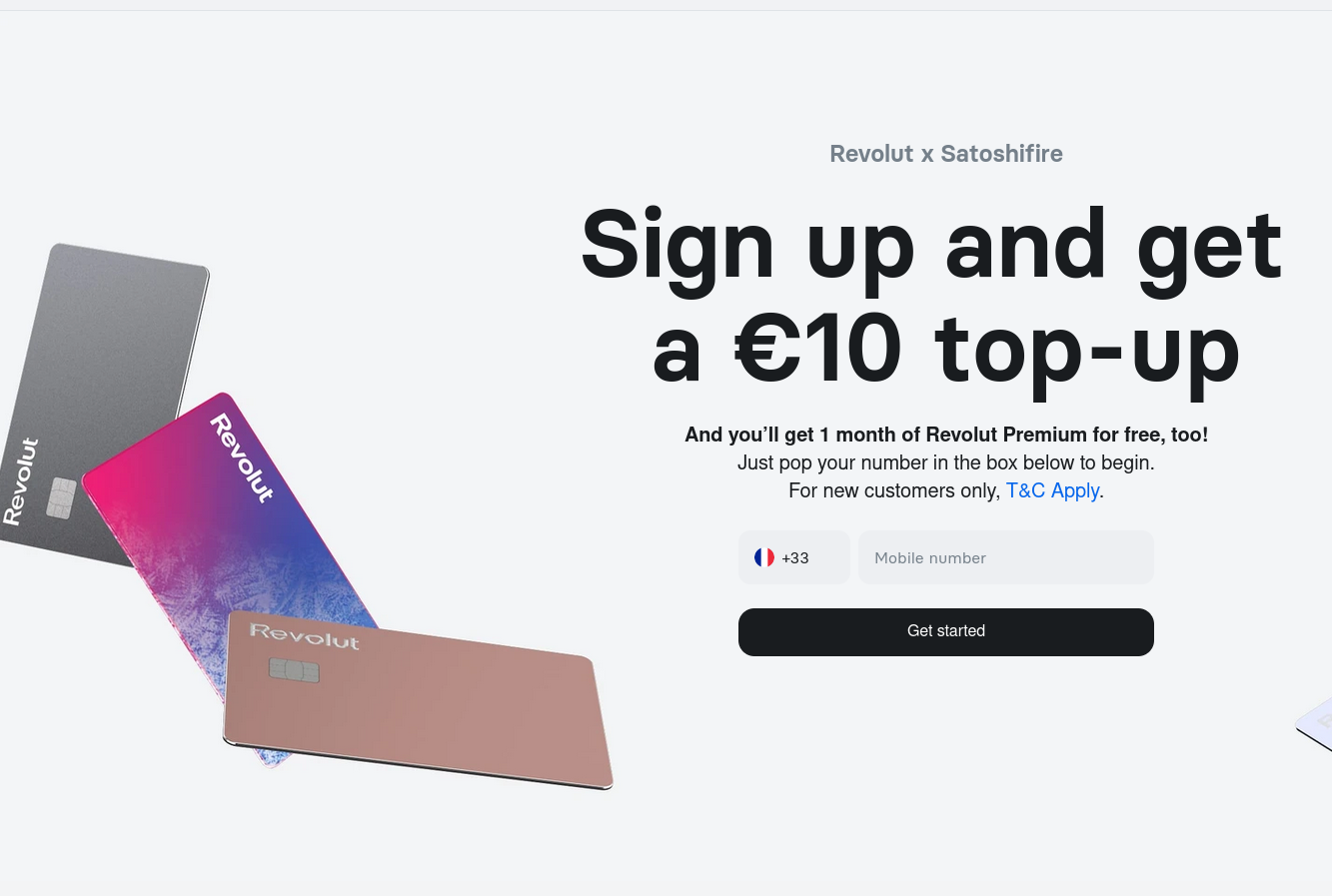 Revolut is a crypto friendly banking app that give you IBAN multicurrency account, SEPA transfers, international spending with no hidden fees and cryptocurrency trading features (crypto trading is not supported in the US). You can open Revolut personal account or Revolut business account.
What services does Revolut offer?
European IBAN. IBAN in 28 currencies. You get IBAN for each account you open and you can create 
as many as you need
Revolut cryptocurrency. You can buy, sell and hold cryptocurrencies such as Bitcoin, Ethereum and Litecoin. You can also send cryptos to other Revolut users.
Revolut multicurrency account. Multicurrency account in over 30 currencies including USD, GBP, EUR, ZAR, PLN, and NOK and multicurrency Mastercard and Visa.
Revolut card. Use both physical and Revolut virtual card. Spend in 150+ currencies with no hidden fees and connect your card to Google Pay and Apple Pay.
Revolut Vault. Set money aside via a recurring payment to your Vault, one-off contributions when you want, or rounding up spare change in each transaction.
Business account. It offers Revolut online business bank account, which included integrations with accounting platforms such as Xero and FreeAgent.
What is Monzo?
Monzo is a mobile banking app you can use to budget, save, earn interest, spend abroad and international money transfers via its integration with Wise. You can open a personal, joint, or business account with Monzo.
What is special about Monzo?
Savings. Use Pots feature for saving money for buying a house, paying bills, traveling for holidays, buying groceries, etc. Spend more than £1, Monzo will round up the change to the nearest pound and add it to your Savings Pot.
Monzo loans. APR is 7.5% for loans of £7,000-£15,000 and 22.4% for loans up to £7,000.
Overdrafts. If you use an arranged overdraft of £1,000 for 30 days, it would cost you £27.45.
Monzo card. Spend with your Monzo card anywhere in the world for free. No fees added on the exchange rate. Withdrawals from an ATM are fee-free in the European Economic Area (EEA).
Monzo fund protection. The Financial Services Compensation Scheme (FSCS) up to a value of £85,000 per person.
Energy switching. You'll get up to £40 credit when you switch to renewable energy electricity provider.
Monzo Flex. Pay later anywhere you use Monzo. Pay in 3 installments at 0% interest.
What is N26?
N26 ranks #1 on Forbes' list of the world's best banks in 2021. It is rated the first best bank in Austria and Italy, the second-best bank in France, the fourth best bank in Spain and 13th in Germany. Find out all you need to know about N26 from our N26 Bank Review.
N26 is a mobile bank that helps you to manage your finances, track your expenses and spend abroad. It is an alternative to traditional banks and best suited for travelers and people who frequently transact in different currencies. N26 offers both N26 personal account and N26 business account.
What can you do with N26?
N26 transfers. Cheap and fast international money transfers via Wise.
N26 payments. Pay with Mastercard, Apple Pay, Google Pay, and Instant Payments.
N26 insurance. Get insurance for your bike, home, pet, electronics and your travels.
Split the bill. You split payments made from your N26 account with friends or family members, even if they're not N26 customers.
N26 Shared Spaces. Managing household bills and everyday expenses or save money together with up to 10 people.
N26 partner discounts. Get discounts from leading global brands such as Adidas, Udemy, Booking.com, Yoox, and Lime.
N26 fund protection. Deposit protection up to £100,000.
Bank account in Germany without Schufa
One of the main challenges you face when opening a bank account in Germany is the Schufa, the German credit score. You can only get the German credit score if you have lived in Germany before or had a German bank account. Thankfully, there are ways around this, for example by opening a bank account in Germany without Schufa with N26 Flex account.
The following is a comparison for Revolut vs Monzo vs N26.
Revolut Vs Monzo Vs N26: Card Delivery and Speed
It takes up to 9 working days to have your Revolut card delivered and it costs £4.99. It takes between 2 to 7 working days to receive the Monzo card and it is free while it takes 5-7 days to receive the N26 card and it is also free.
Revolut Vs Monzo Vs N26: ATM Withdrawals
With a Revolut bank account, you get £200 free monthly ATM withdrawals in the UK. However, with Monzo and N26 bank accounts, you get free ATM withdrawals in the UK. For foreign ATM withdrawals, Revolut and Monzo give you up to £200 free monthly withdrawals while N26 charges 1.7% of the amount withdrawn.
Revolut Vs Monzo Vs N26: Account Fees
The following are fees based on account types of the three virtual banks. There are other fees, which you will be able to see once you sign up.
Revolut Fees
Opening Revolut account is free. Monthly fees are as follows.
Revolut Standard / Basic Personal Account. The standard account is free.
Revolut Premium Personal Account. This account costs £6.99 per month.
Revolut Metal Personal Account. The monthly fee for this account is £12.99.
Revolut Business Account for companies. Starting your business account is free then you will pay as you grow. Revolut Grow plan is £25 per month, Revolut Scale plan is £100 per month while Revolut Enterprise is a customised account, which you need to contact Revolut to know your monthly cost.
Revolut Business Account for freelancers. Revolut Professional plan for freelancers is £7 monthly while Revolut Ultimate plan for freelancers is £25 per month.
Monzo Fees
Signing up for Monzo is completely free.
Monzo Plus Account. Maintaining this account costs £5 per month.
Monzo Premium Account. The fee for maintaining the account is £15 per month.
Monzo Pro Account. Pro is Monzo's business account, which has a monthly charges of £5.
Monzo Lite Account. This is a free business account.
N26 Fees
N26 does not charge account opening fees.
N26 Standard. The account has no monthly fees. There is a 1.7% fee on foreign currency withdrawals.
N26 You. This account charges EUR9.90 per month.
N26 Metal. The account costs €16.90 per month, with a 1-year commitment period.
N26 Business Standard. This account has no fees and has similar features to the previous ones. It has a 0.1% cashback on all purchases.
N26 Business You. This charges EUR 9.9 per month.
Revolut Vs Monzo Vs N26: Top Ups
You can top up or fund your account on Revolut via bank transfer, debit card or credit card. It also has an auto top up future that long term users can use. If you are a Monzo customer, you can top up via bank transfer, cash at PayPoint locations, standing order and also have your salary paid through your Monzo account. On the other hand, as a N26 customer, you add funds to your account through a bank transfer using IBAN.
N26 Vs Monzo Vs Revolut: Notifications
For the Revolut account, customers get real-time notifications for every transaction. On the other hand, Monzo only sends notifications when you spend your balance too fast. The dashboard will change from green to orange and then red indicating that you are overspending. This helps you limit your spending. For the N26 account, you only get notifications when you withdraw or pay.
Revolut Vs Monzo Vs N26: Interest Rates
Revolut account and N26 accounts do not earn interest. However, Monzo account comes with 8 savings accounts. The accounts offer fixed rates while the minimum deposit for the saving account is £500.
Monzo Vs Revolut Vs N26: Supported Currencies
Monzo Supported Currencies
You can only have British pounds (UK customers) or US dollars (US account holders) in your Monzo account. You can't convert your balance into another currency. Luckily, you can use your card abroad to make payments in any foreign currency. When you do, Monzo uses Mastercard 'wholesale' rate without any mark-up on the exchange rate.
Revolut Supported Currencies
Currently, Revolut supports the following currencies for holding and exchange: AED, AUD, BGN, CAD, CHF, CZK, DKK, EUR, GBP, HKD, HRK, HUF, ILS, ISK, JPY, MAD, MXN, NOK, NZD, PLN, QAR, RON, RSD, RUB, SAR, SEK, SGD, THB, TRY, USD, and ZAR. Revolut supports over 30 cryptocurrencies including Bitcoin, Ethereum, Litecoin, etc.
N26 Supported Currencies
N26 only offers bank account balance in EURO. However, you can make international money transfers in multiple currencies.
Monzo Vs Revolut Vs N26: Supported Countries
Monzo Supported Countries
Monzo is available in the UK and the United States. The bank launched its US services in 2020.
Revolut Supported Countries
Revolut is available in European Economic Area as well as Canada, Singapore, Switzerland, Australia and the United States.
N26 Supported Countries
N26 supported countries are Germany, Ireland, Austria, Liechtenstein, Iceland, Spain, France, Slovenia, Greece, Estonia, Slovakia, Poland, Italy, Belgium, Denmark, Sweden, Netherlands, Finland, Luxembourg, Portugal, Switzerland, and Norway.
N2 will no longer be available to customers in the US after January 18, 2022. Therefore, all N26 US accounts will be closed.
N26 vs Revolut vs Monzo: Final Verdict
Revolut, Monzo and N26 are competitors, but they are all great banks. These banking apps have features as savings, spending notifications, travel and phone insurance, fee-free withdrawals abroad and deposit protection. If you are looking for free ATM withdrawals in the UK, then you can consider N26 and Monzo. On the other side, if you are a frequent traveler and you are looking for better exchange rates, they all have almost the same exchange rates. For crypto trading services (outside of the US), Revolut is your only option among these banks. However, if you need full crypto banking solution, then OnJuno will be your best option if you are a US resident.
More Bank Comparisons