In today's fast developing world, having the freedom to get your funds immediately in your account is vital for businesses and professionals with an eye for growth. Virtual bank accounts such as PayPal, Mistertango and B2B payment platforms have enabled businesses to easily spend and withdraw their money from any part of the world.
Quick Facts
PayPal is valued at more than $136 billion.
PayPal also owns Venmo, a mobile payment service.
Braintree is a division of PayPal specializing in mobile and web payment systems for e-commerce companies.
Need a Free Virtual Bank Account to Verify PayPal?
First, let us understand what virtual bank account is before looking at free bank account for Paypal. Virtual bank account is an internet based funds transfer solution that provides banking services without having to walk inside a brick and mortar banking hall.
Having a virtual bank account has allowed many foreign residents to obtain bank accounts and make payments via the B2B platform in countries of which they are not residents. The money sent via B2B payment platforms such as PayPal is easily and quickly accessible to the merchants from the comfort of their homes and offices.
One of the best places to get a virtual bank account that you can use to verify and receive money from PayPal virtual bank account is Payoneer. Payoneer is an online payment solution that allows you to get a physical MasterCard sent to your address free and virtual bank account for PayPal withdraw. You can swipe the card in any ATM around the world and receive your money. Payoneer's Global Payment Service allows users to receive payments from PayPal.
Free Virtual Bank Account for PayPal
With a Payoneer US virtual bank account, online merchants, and freelancers from around the world can receive and withdraw money from an ATM near them that accepts MasterCard. Once you have the Payoneer debit card, you can use it to register for your PayPal account. Payoneer will be your US virtual bank account for PayPal withdraw and PayPal verification. One of the benefits of PayPal is that it does not share your financial details with other sellers or merchants.
The most important step of having a virtual US bank account for PayPal is to verify your PayPal account using a Debit or Credit Card. It means that you need to get the Payooner Debit MasterCard, which you will attach to your PayPal account. Once your PayPal account is verified, you can shop safely with millions of sellers and merchants around the globe without worrying about the different currencies in spite of where you are.
You must have funds loaded on your card from the virtual bank account for PayPal verification before you link the card to your PayPal account. Thereafter, add the Global Payment details. PayPal needs to verify your payment method before you can add the Global Payment details.
Receiving Money With PayPal
PayPal makes it easy for you to receive payments in various currencies including British Pounds, Japanese Yen, Australian Dollars, Mexican Pesos, and Euros among many others. Business and premier account holders have extra flexibility for managing multiple currency payments.
PayPal allows you to choose the currency and how you would like to accept it. When you receive payment in your preferred currency, the funds will display in your account. But when you receive payment in a different currency you can choose whether to accept or stop the payment.
By accepting the payment, you will get new currency balance in USD.
You can also accept the payment and convert it to your preferred currency; the payment is converted at a current exchange-rate.
You can also block the payment
PayPal users can configure the payment receiving preferences to choose how they would like to handle incoming payments.
More information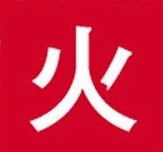 SatoshiFire is a website for current trends in banking and cryptocurrencies. Our main goal is to help readers stay up-to-date, keep track and make sense of the ever-changing banking and cryptocurrency market. Read more about SatoshiFire and its editorial team.