What banks are Crypto friendly or what are the best Bitcoin friendly banks? If you ask yourself this question you already understand there is something wrong with banks for not allowing you to have Crypto and Bitcoin in your portfolio, let alone buying it.
A crypto friendly bank allows you to manage your Bitcoin and other cryptocurrency using your bank account. You can buy and sell cryptos, deposit, withdraw, save, invest, exchange with fiat currency and send to others. Find out which banks qualify for the best crypto friendly bank account.
When looking for a crypto friendly bank account it's important to know what you want from your account. Do you want to be able to use your account to transfer money to an exchange, or even have a bank account with integrated Bitcoin wallets and exchange? It's all possible these days.
Some of Best Crypto Friendly Banks
Bank
Features
Supported Countries
Revolut
✓ Exchange 29 currencies into Bitcoin, Litecoin, Ethereum, Bitcoin Cash, and Ripple;
✓ auto exchange;
✓ withdraw bitcoin to an external crypto wallet;
✓ Automatic recurrent buying
Available in the European Economic Area (EEA), Australia, Singapore, Switzerland, and the United States, Hong Kong (join Revolut Hong Kong waiting list)
Fidor bank
✓ Buy cryptocurrency and convert into fiat money;
✓ account for bitcoin exchanges to trade EUR and bitcoin on their platforms;
✓ Crypto Settlement Account;
Available in the European Economic Area (EEA) and Switzerland (Support is mostly German).
Wirex
✓ Save cryptocurrency and fiat currency in a single account,
✓ X-Account allows crypto holders to earn up to 16% on their crypto savings
Available in the European Economic Area (EEA), the UK, Hong Kong, New Zealand, the Philippines, Singapore and Taiwan. It is not available in the USA though.
SpectroCoin
✓ Exchange fiat to crypto and back
✓ Integrated crypto exchange and wallet
✓ Dedicated personal IBAN account
✓ Crypto backed loans
Personal dedicated IBAN services are available to SpectroCoin users globally.
OnJuno (rebranded to Juno)
✓ Crypto wallet linked to your Checkings Account;
✓ Able to send, receive, store and trade Bitcoin, Ethereum and USDC;
✓ Withdraw Bitcoin and Ether to an external Crypto wallet;
Available in the United States.
BankProv
✓ Fully insured bank account to cryptocurrency businesses;
✓ term loans;
✓ Ideal for itcoin ATM companies, crypto investors, crypto miners, cryptocurrency exchanges and cryptocurrency software developers;
Available in the United States.
Crypto Friendly Banks Europe
In Europe there are plenty bank accounts that allow you to deposit money to a crypto exchange and buy Bitcoin. Options include Revolut. Revolut allows you to virtually buy Bitcoin as well as many other crypto currencies. Though with Revolut you cannot have the keys or transfer the crypto to another wallet. Other options in Europe to buy Bitcoin directly include Relai.ch. This app allows you to buy Bitcoin directly when you transfer money to them. Bitcoin is then deposited to your personal wallet that you can also open from any other device such as hardware wallets.
Crypto Friendly Banks UK
Some of the crypto-friendly banks in the UK include Revolut and Wirex that also have integrated wallets as well as bank accounts. While Revolut is crypto friendly, another digital bank Monzo banned its customers from buying or selling Bitcoin from some exchanges such as Binance. However, you can buy from supported crypto exchanges such as Coinbase.
Although PayPal is not a bank per se, it partners with traditional banks to offer banking products like debit cards, prepaid cards, credit cards and loans. PayPal crypto services were launched for UK customers in August 2021. As a PayPal customer, you will be able to buy, hold and sell Bitcoin and other cryptocurrencies directly from your PayPal account. The Paypal cryptocurrency service in the UK allows you to buy or sell cryptocurrency worth up to £15,000 per transaction and £35,000 a year.
Monese cryptocurrency: Monese bank has been in talks with crypto exchanges for possible partnerships. However, the bank has said that it has no immediate plans to launch cryptocurrency products.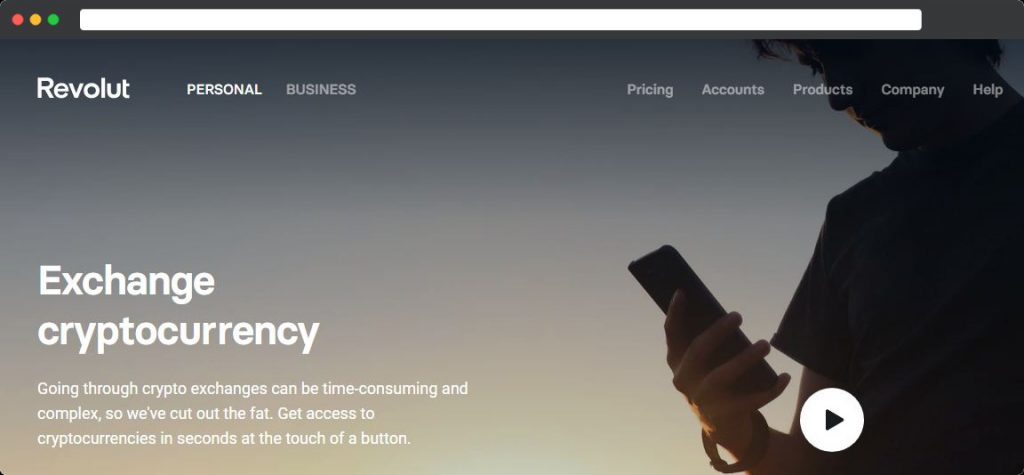 Crypto Friendly Banks United States
US crypto friendly banks are in the USA are on the rise. Revolut is available in the USA as well, but there are also other consumer solutions available such as BankProv, Juno (formerly OnJuno), Vast Bank. and Kraken Bank (phased launch planned for this year).
Juno offers a new checking account with integrated bitcoin wallet available in the US. You can directly buy, sell and send bitcoin via their app (as well as Ethereum and USDC). It also comes with the Juno Mastercard.
There are two types of accounts at Juno, Basic and Metal Account. To get access to Juno Metal Account, you have to set up a Direct Deposit of $250/month and you must maintain your monthly direct deposit to continue the Metal access.
Juno Metal can buy, sell, hold, send and receive Bitcoin and Ethereum, just as early access users. Basic users will get access to buy and sell crypto soon, according to their help pages.
Juno is a financial technology company, not a bank. Banking services and the Juno card are provided by Evolve Bank & Trust.
Crypto Friendly Banks Canada
There are crypto friendly banks in Canada. Most of them offer crypto friendly banking services to individual consumers. The most common crypto friendly service is the ability to sell and buy cryptocurrency with a bank account in Canada. At the moment, however, it is very difficult to open an account for cryptocurrency businesses in Canada.
Revolut bank, which is one of the leading crypto friendly virtual bank in the world, left the Canadian market in 2021. It launched its beta phase in Canada in November 2019.
Cryptocurrency friendly banks in Canada include the following:
The National Bank of Canada. The bank allows its customers to easily buy and sell cryptocurrencies such as Bitcoin. The bank support crypto trading for its clients using the following payment methods: credit and debit card, wire transfer and interac e-transfer.
Royal Bank of Canada. This is one of the banks that supports buying and selling of cryptocurrencies with debit card and interac e-transfer. Unfortunately, you can not use wire transfer or credit card.
Toronto Dominion Bank (TD Bank). As a TD Bank account holder, you will be able to buy cryptos from cryptocurrency exchanges using interac e-transfer, credit/debit card and wire transfer.
Bank of Nova Scotia (Scotiabank). If you are a customer of the bank, you can buy cryptocurrencies with a debit card and interac e-transfer. You can also use wire transfer if the cryptocurrency exchange is in Canada.
Crypto Friendly Banks Australia
Cryptocurrencies have not gained widespread acceptance by Australian financial institutions. For example, many leading banks have refused to to do business with cryptocurrency businesses. However, it is possible for consumers to buy or sell cryptos with a few banks such as:
Commonwealth Bank. In 2011, the bank became the first major Australian bank to allow you to buy, sell and hold cryptocurrency. It has partnered with cryptocurrency exchange Gemini to enable you to access Bitcoin and other cryptocurrencies via CommBank app.
Volt Bank. This is an Australian neobank. Volt currently has no restrictions on the purchase of cryptocurrencies for our customers. To make purchases all you will need to do is withdraw via a bank transfer to the exchange where you are purchasing the currency.
Westpac Bank. You can deposit Australian dollar into cryptocurrency exchange like CoinSpot. After connecting your Westpac account to the exchange, you will be able to make deposits and fiat withdrawals to you Westpac account.
Crypto Friendly Banking Solution in Singapore and Hong Kong
More locations and countries also have crypto friendly bank accounts. What would be the go-to solution when looking for crypto banking solution in Singapore and Hong Kong?
Crypto friendly banks Hong Kong. Revolut is coming to Hong Kong. There is a waiting list on Revolut website that you can easily join.
Other Crypto Friendly Banking Solution solutions are available if you are looking for Crypto Friendly Business Accounts. You can also take a look at Best Bank Account for Cryptocurrency.