Wittix is a European electronic money institution that provides personal and business borderless, multi-currency European IBAN accounts. The bank also issues virtual cards and physical debit cards, and supports both incoming and outgoing SEPA payments. Moreover, Wittix allows you to open a European non resident bank account online.
Benefits of Wittix Account
Multicurrency accounts. Wittix multi-currency account supports 75 currencies including EUR, JPY, GBP, ZAR, CAD, and HKD.
European non-resident account with EURO IBAN accounts by default.
Wittix supports payouts from PayPal and Stripe to your Wittix account.
IBAN account for personal and business accounts and SEPA payments.
Physical cards and Wittix virtual cards.
No account opening fees and no monthly fees for EU/EEA residents.
Licensed and regulated in Lithuania.
How to Open Wittix Bank Account
You can open a Wittix account via Wittix website. At the moment, there is no Wittix app. To open a personal with Wittix Bank, you need to provide the following documents.
An online registration form.
High quality and colored passport.
Proof of address or a utility bill not older than 90 days.
Live verification process by taking a clear photo of your Passport / Residence Permit (EU/EEA) / ID Card (EU/EEA) with all the necessary information visible, and verifying your identity by taking a photo of your face.
To open Wittix business account, you will need the documents above and the following additional documents.
Certificate of incorporation.
Memorandum and articles of association.
License URL / Document – If business activity required a license.
Any other relevant corporate documents, depending on the country of registration.
Supporting documents on clients/suppliers (such as invoices, contracts, draft contracts).
Documents for initial funding (if the first transfer is from an existing corporate bank account, a bank statement is needed, or if the first transfer is from your client, an invoice or contract is needed)
How to Add Money to Wittix Account
To fund your Wittix account, there are multiple options available. You can transfer funds from your existing bank account using a bank transfer. Another method is to add money using your debit or credit card. Additionally, you can use services like PayPal or SEPA Instant Transfer to add funds to your Wittix account.
To initiate the process, simply log in to your Wittix account and navigate to the "Add Money" page. From there, select your preferred method of adding funds and enter the desired amount.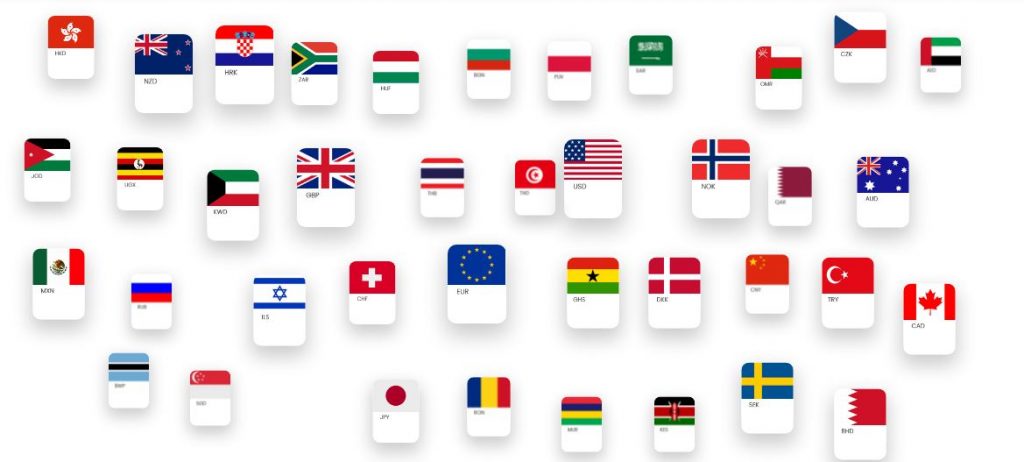 Wittix Cards
Wittix offers both personal and business debit cards. The personal debit card is a Visa debit card that can be used to make purchases online and in stores, withdraw cash from ATMs, and pay bills. It also offers features like 3D Secure for secure online payments and Google Pay for contactless payments.
The business debit card is also a Visa debit card, but it has some additional features that are designed for businesses. For example, it allows businesses to create virtual cards for employees, so that they can track and manage their expenses. It also offers features like cashback rewards and fraud protection.
Both the personal and business debit cards are accepted by millions of merchants worldwide.
Wittix Fees for Personal Account
Wittix personal account comes with varying pricing for EEA customers and non-EEA customers. The pricing is as follows:
| Personal Pricing | EU/EEA | Non EU/EEA |
| --- | --- | --- |
| Application processing | Free | Free |
| Account Monthly | Free | €9.90 |
| SEPA Incoming Transfer | €2 | €5 |
| SEPA Outgoing Transfer | €3 | €10 |
| Swift Incoming Transfer | N/A | N/A |
| Swift Outgoing Transfer | €25 + 0.15% | €45 + 0.25% |
| Internal Transfer | Free | €5 |
Wittix Fees for Business Account
The Business account also comes with varying prices for EEA entities, non-EEA entities and type of industry.
| Business Pricing | EU/EEA | Non EU/EEA |
| --- | --- | --- |
| Application processing Fee | €250 | €850 |
| Account Monthly Fee / Per Currency | €50 | €99 |
| SEPA Incoming Transfer | €5 + 0.15% € | 10 + 0.25% |
| SEPA Outgoing Transfer | €5 + 0.15% | €15 + 0.35% |
| Swift Incoming Transfer | €25 + 0.15% | €35 + 0.25% |
| Swift Outgoing Transfer | €35 + 0.15% | €45 + 0.35% |
| Internal Transfer | Free | €5 |
Wittix Card Pricing
| Cards Pricing | Virtual Card | Plastic Card |
| --- | --- | --- |
| Card Ordering Fee | €4.5 | €9 |
| Monthly Card Fee | €4.9 | €4.9 |
| Card Loading Fee | 1% | 1% |
| Virtual to Plastic | €8 | N/A |
| POS Purchases (Domestic) | €0.75 | €0.75 |
| POS Purchases (International) | €1.5 | €1.5 |
| FX Fee | MC Base fee + 2.5% | MC Base fee + 2.5% |
| Withdrawal to Wittix Balance | 1% | 1% |
Please note that the fees mentioned above are subject to change, and it's always recommended to refer to the official sources or contact Wittix directly for the most up-to-date and accurate information.
Wittix Supported Countries
Wittix accepts individuals and businesses for a wide range of countries worldwide, including those within the European Economic Area (EEA) and beyond. Here is the list of non-supported countries. Unsupported countries include the following: Afghanistan, Burundi, Cambodia, Central African Republic, Democratic Republic of the Congo, Cuba, Egypt, Guinea, Guinea-Bissau, Iran, Iraq, Kazakhstan, North Korea, Kyrgzstan, Laos, Lebanon, Libya. Mauritania, Moldova, Myanmar, Nicaragua, Palestinian Territory, Somalia, South Sudan, Sudan, Syria, Tunisia, Venezuela, Yemen and Zimbabwe.
Is Wittix Safe? Is Wittix Legit?
Yes, Wittix is legit. Wittix Bank is authorized and regulated by the Central Bank of Lithuania to issue, distribute and redeem electronic money. It operates under Electronic Money Institutions (EMI) license No 48. All online payments are 3D secured to ensure that your data and money are safe. It carries out all financial transactions in line with the laws of Lithuania.
Wittix Alternatives
There are virtual financial institutions that offer similar services. Some of Wittix alternatives are the following.
Wittix: IBAN Multicurrency Accounts
In conclusion, Wittix is a reputable electronic money institution offering reliable and convenient financial solutions. With its IBAN accounts, both for personal and business use, along with debit cards, Wittix provides easy management of funds. The standout features include SEPA capabilities for seamless transactions within the region, support for multiple currencies, and the absence of monthly fees.
Is Wittix a bank?
No, Wittix is not an actual bank. It is an electronic money institution that specializes in offering multicurrency IBAN accounts. Wittix, UAB provides personal IBAN accounts, business IBAN accounts, and Visa debit cards.
Is Wittix legit?
Yes, Wittix is a legitimate financial technology company that is regulated by the Bank of Lithuania and is a member of the European Banking Authority.
What are Wittix alternatives?
Wittix alternatives include Revolut, ConnectPay, iCard, Mistertango, Monese, and Bankera.
What's Wittix IBAN?
Wittix provides EUR IBAN accounts to its customers, starting with the ISO code "LT". These accounts support SEPA transfers and are regulated by the Central Bank of Lithuania.