Easy access to personal bank accounts is essential. If you are not in Europe, you are not an official resident or you don't have a European nationaility, there are still options available for you. It is easier to have a European bank account for non residents than you think.
The options that are available for European bank account for non residents online:
As a non-resident in Europe, Transferwise Borderless offers the much-needed control through a virtual bank account. Get access to payments from 35 EU countries – some of which allow you to re-route money back to your local bank account within 24 hours- and save 80% in transaction fees.
Problem
Many international travelers in the 21st century find international banking as frustrating, time-consuming and expensive. This is particularly true to a non-resident in Europe, who would want to open a bank account. The ton of documents required and the need for background checks by some banks is a thorn in the flesh. This is in addition to hefty fees in foreign conversion rates and the amount of time a transaction can take – with some cases taking up to seven working days to effect a payment.
Solution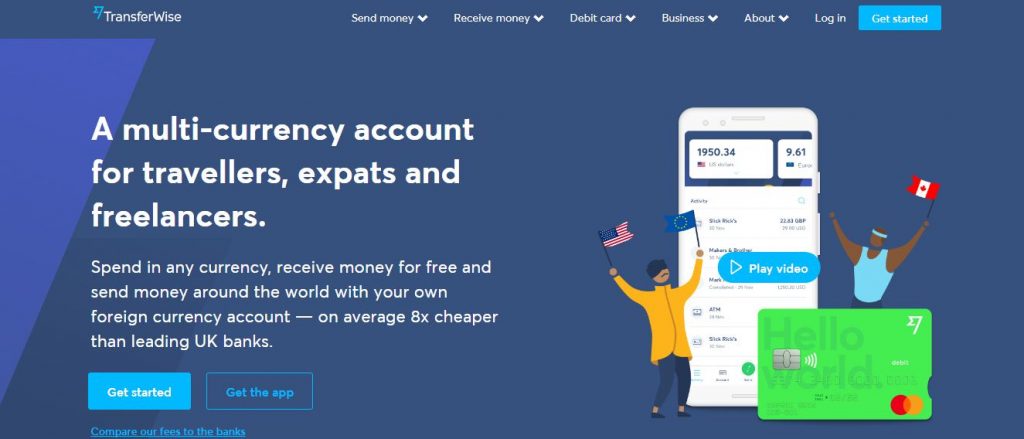 Transferwise now makes it possible for you to have a free non-resident bank account. As a foreigner in Europe, this account enables you to make and receive instant payments. You also get a centralized dashboard to monitor your cash flow for easier reconciliation. Furthermore, it is the best option for overseas payments with faster transfers and better prices saving you costs that might otherwise have incurred. Lastly, you can route the funds in the VBA to the master account saving on the cost of operating the account.
With Transferwise, you can send or receive domestic wire transfers for free in less than 12 hours. You also save on SWIFT charges amounting to €30 and up to 80% on Foreign Exchange by taking advantage of our Foreign Exchange conversion system. Our online boarding utilities enable instant notifications on all your transactions. In addition, your account is integrated with IBAN to process payments from marketplaces like eBay and Amazon and also local gateways.
Benefits
Significant savings –Save up to 80% on foreign exchange and €30 on SWIFT charges.
Faster payments – Send or collect domestic wire transfers in less than 12 hours.
Access payment gateways- Integrate with IBAN to collect local payment gateways and from marketplaces.
Easier reconciliation – Centralize outgoing and incoming cash.
Example
Ajuma recently landed an international job with a company whose headquarters is in London. Her contract required her to have a local bank account since the company wouldn't incur transactional costs and also to facilitate easy payment of her salary. If she were to use her home account, she risked losing 6% of her salary to currency conversion costs and each transaction would take 3-5 business days to reflect. She opted to use Transferwise Borderless which not only saved her a lot of transactional costs but also enabled her to send money to her home bank account within hours.