Virtual Credit Card (VCC) (a prepaid credit card) is almost similar to the traditional debit card but not in a physical form. The money from the virtual credit card comes from the money already deposited in your primary account. The card is created instantly and discarded instantly after a single use. This article will show you where and how to get a virtual credit card.
How to get a Free Virtual Credit Card
A virtual card works the same way as a physical card only that it is created online. It usually comes without extra costs other than topping up. Virtual cards tend to be more secure compared to physical cards since merchants cannot access your information. Since you do not need to link your virtual card to your bank account, it is more secure. Most providers also offer you the option to freeze the card when not using, making sure only payments you've unauthorized are deducted.
Best Virtual Credit Card Providers
Privacy
Privacy offers virtual credit cards to legal residents of the United States at this time. At the moment, Privacy does not support international bank accounts or non-US users. The company does not charge any interest or annual fees, it makes money from the fee that the merchant pays for accepting a debit or credit card.
Ezzocard
Ezzocard offers virtual credit cards (Visa or Mastercard) issued by banks in the United States and Canada. The cards are completely anonymous since neither ID nor any other documents are required during registration on the website. You can apply for Ezzocard worldwide, irrespective of your country of residency. The cards can be used to verify personal PayPal accounts and other similar platforms.
Netspend
Netspend is one of the best virtual accounts for US residents who are starting a freelance business. It offers virtual Mastercard and Visa cards. To get this account, you need to submit an online application. You can transfer money onto your card from any bank in the United States. The account will also allow you to receive PayPal funds and direct deposits. The main advantage of this account is it there are no monthly fees.
Netspend website has been experiencing outages of late.
American Express Go
American Express Go/Amex Go is a virtual credit card targeting companies. Amex virtual redit card allows company staff and freelancers to make payments and manage spending. The virtual cards can be used wherever American Express is accepted. With Amercian Express Go, there is an option to reuse the virtual Card at a later date.
Pex Card
Pex Card is only available for businesses and organisations. The downside of this card is there are no free accounts. You will be charged setup fee, monthly fee and additional card account fee. There are three types of pricing; business pricing, non profit pricing and ambassador pricing.
Payoneer
Payoneer virtual credit card is one of the best option for online freelancers. The Payoneer virtual credit card is only available with select Payoneer mass payout companies such as iStock, Upwork and Airbnb. In order to check if your Payoneer mass payout company provides this option, you need to log in to your account with your mass payout company and check if the "Payoneer Virtual Card" is listed as one of the payment methods.
Neteller
Neteller virtual credit card lets you make fast and secure online payments where MasterCard is accepted. It is a virtual credit card for business and individual use. With Neteller, you are able to own up to 5 virtual cards each with its own currency and name. The virtual card is not available to residents in the United States and many other countries.
Skrill
Skrill (formerly Moneybookers) is a business that allows online payments and money transfers. The company offers Mastercard virtual credit cards that can be used to make payments in PLN, GBP, USD or EUR to residents of countries in the European Economic Area (EEA).
Quick Facts About Virtual Credit Cards
A virtual credit card is not a physical card but simply a credit card number.
Virtual credit cards have 16-digit number, CVV number and an expiration date.
They use the same globally trusted and recognised names like MasterCard, Visa, etc.
They are safer than physical cards.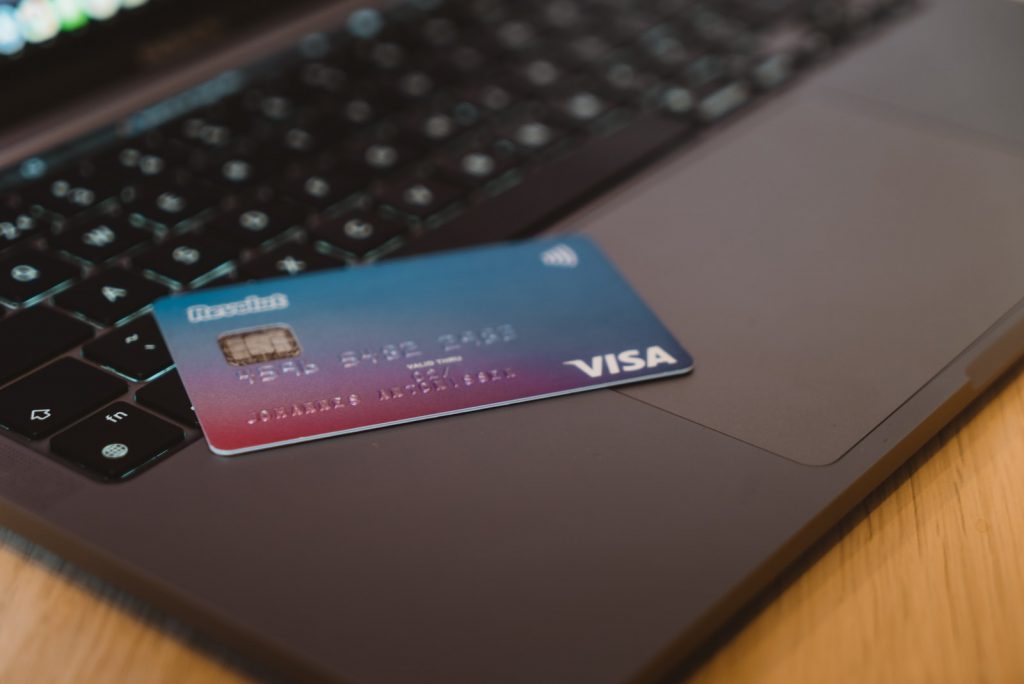 Advantages of a Virtual Credit Card
A virtual credit card comes with many advantages for the user. We will list a few of them.
One of the main benefits of a virtual credit card is security. Since a virtual card is a set of 16 randomly assigned numbers, your bank account and personal data such as name and address are never shared with online merchants, therefore reducing online fraud risks. Your money will be safe if there is a data breach on a website you have used the card to make a purchase. With incidents of card cloning (skimmming) on the rise, a virtual credit card is a safer option.
Virtual credit cards are flexible when it comes to spending limitation and choice of currency. With this type of card, you can set up a limit of how much can be spent. This feature is ideal for companies in order to control how much employees spend on companies' cards. It ensures better control and management of funds. Some virtual cards are available in several currencies so you can choose a currency even if it is not your local currency. These card do save time to the user as well. Applying for a virtual credit card is simple and instant. You don't need paperwork. It is completely done online. Apart from saving time, you also save money. We all want to save money in any service we use. Most virtual credit cards are cheaper than physical cards. In addition, there is no cost for delivery since they are virtual.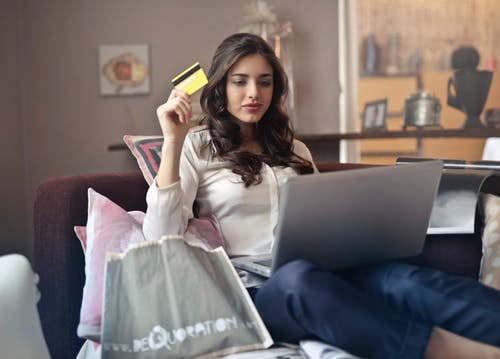 Disadvantages of a Virtual Credit Card
There are a few disadvantages to this type of card that you need to know. A virtual credit card doesn't earn interest for your money or get you discounts on purchases. There is no credit check when applying for one, therefore the card will not improve your credit score. So if credit score is important to you, this won't be a good option.
Being a virtual card, you can only use it with online merchants. Therefore transactions at a point of sale or ATMs are not possible. Moreover, not all online merchants accept virtual cards. You are also limited in terms of the duration of use because usually it has to be used within 24 hours and will expire within a month if you don't use it. Another thing to consider is that most online merchants once you have made a purchase it is very difficult to cancel and get your money back. Most merchants are able to give your money back using the same card number, which, in the case of a virtual card 24 hour limit, may have expired.
How to Generate and Fund Virtual Credit Cards
You just need to login to an app or website of your bank or virtual credit card provider and generate your virtual credit card. You can apply for virtual credit card for free and once it expires you get another one using the same process. The money is debited from your primary account. You can fund your virtual credit card from your bank account, your debit card or your digital wallet. You need to link the newly created card to the funding account and set amount limit. If you have money left after the period of use has expired, the money will be credited back to your primary account.
Virtual Cards Fees
Some virtual card providers charge a fee for every card you create or a monthly fee for access to your account. Other virtual card providers may also charge fees on purchases made with the cards. Other virtual cards are free to create and use. Make sure you find out all the fees involved before you sign up for a virtual credit card.
Conclusion
You can get a virtual credit card instantly with most of these virtual credit card providers and secure your online transactions as well as be able to conduct PayPal verification. Make sure you get all the details regarding fees, number of cards you can create, acceptable currencies and countries where you can use them.