ALAT is Nigeria's first fully virtual bank. Founded by Wema Bank Plc in 2015, a Nigerian commercial bank, ALAT has no physical branches. The bank was established in order to solve the problem of time-consuming paperwork, long queues in banks and ATMS in Nigeria.
ALAT Bank Awards
Best Mobile Banking App and Best Digital Bank for 2017 at the World Finance Digital Banking Awards.
Best Digital Bank in Africa at the 2018 Asian Banker Awards.
Business Day Digital Banking Platform of the Year in 2017.
Excellence in Branchless Banking in the New Age Banking Awards by the World Summit Awards.
How to Sign-Up
The sign-up process is simple and can take up to five minutes. It can be done on ALAT apps (Android and iOS) or on the website. You will be required to upload a selfie and a photo of your signature and Bank Verification Number (BVN), a biometric identification system implemented by the Central Bank of Nigeria.
ALAT will save you time with a simple account opening process that takes less than five minutes, help you put money away easily by automating your saving, make sure your bills are paid on time with its scheduled payments feature and deliver a free debit card you can activate, lock and unlock from your phone to you anywhere in Nigeria.

Funding your Account
Once you have successfully opened your account, you can instantly fund your account. If you are an existing Wema Bank customer, you can fund your account via a Wema Bank current or savings account. You can also fund your new account using any local or international debit/credit card you may have.
ALAT Features and Services
ALAT virtual bank in Nigeria offers a number of features and services. They include:
Savings
You can open a savings account. With this account, you can set up an automated savings plan and earn 10% annual interest. The account allows for multiple savings options such as group savings and target savings.
Request Instant Loans
ALAT has a simple process for requesting for instant loans, which is ideal in an emergency situation.
Free Card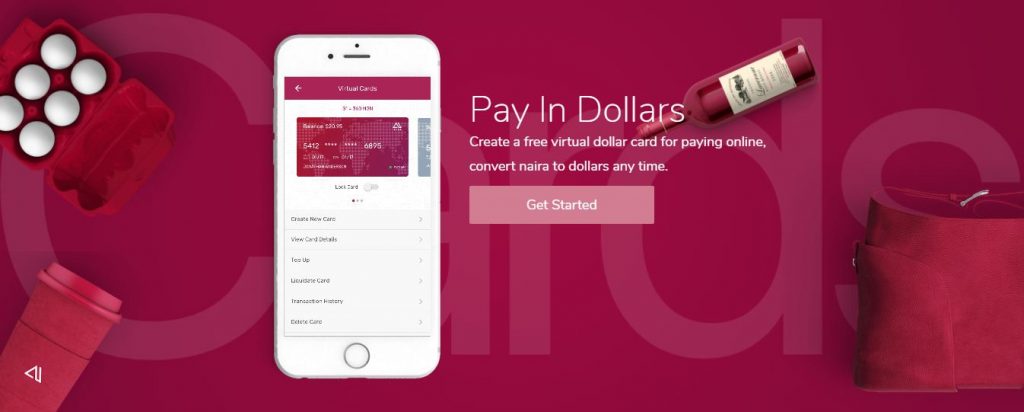 Account holders can request and activate a debit card using ALAT app. First card is free as well as free card delivery to any location in Nigeria in 2 working days. When requesting for your card, you are able to choose a card design of your choice. The card be can used in any country and can be locked for a specific platform such as ATM, the web or POS. Moreover, you create a free virtual dollar card for paying online and exchange naira to US dollars.
Weekly Discounts
ALAT virtual bank has partners around the country where you can get discounts on expenses such as taxi rides, meals, and shopping.
Outlet
Outlet by ALAT is digital marketplace that allows account holders to buy talktime, event and movie tickets, book flights, and pay bills. The service allows merchants to receive payments for goods and services.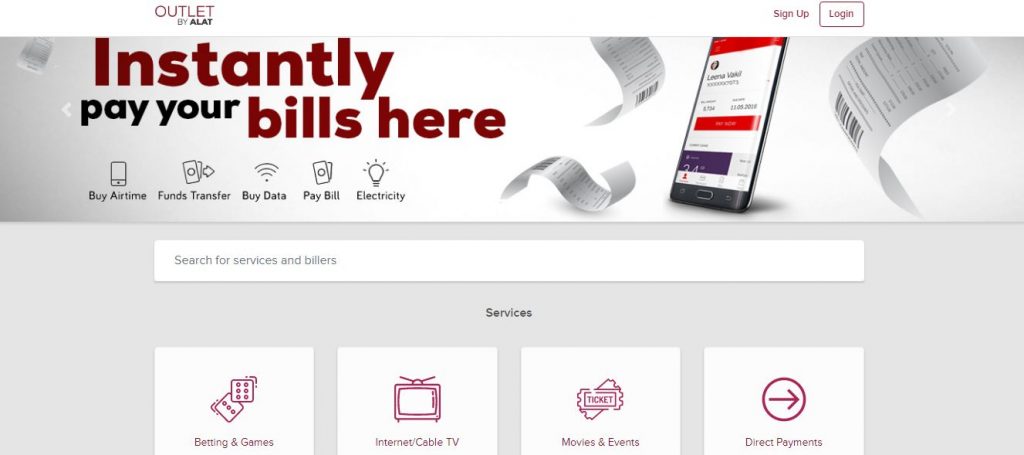 ALAT For Business
Apart from personal accounts, businesses can open accounts with ALAT as well. The account allows businesses to pay tax, bills and make transfers. The account provides real-time reports from POS terminals as well as access to E-Form M.
An E-Form M is a mandatory documentation process put in place by the Central Bank of Nigeria (CBN), to monitor goods that are imported into the country as well as enable collection of import duties.
Conclusion
The Coronavirus pandemic has already affected all sectors of the global economy including the financial sector. The pandemic is expected to boost the interest and demand for virual banking services offered by emerging virtual banks such as ALAT bank in Nigeria.
More Information