Online banks in Nigeria offer convenience. Kuda bank is one of them. Kuda online banking offers banking services via Kuda app and USSD code for Kuda Bank. This article will provide you with all the relevant details on how to open Kuda Bank account online.
We're the bank of the free. Most banks exist to tie you down with charges. We're not most banks. Kuda is designed for your smartphone, free of ridiculous charges and great at helping you budget, spend smartly and save more.
Who Owns Kuda Bank?
Kuda Bank was co-founded by Babs Ogundeyi (CEO) and Musty Mustapha (CTO) in 2018. It is registered as Kuda Microfinance Bank with offices in Lagos, Nigeria and London, UK.
What is Kuda Bank and How is Kuda Bank Different From Other Banks?
Kuda is a virtual bank. This means that it is totally online. It does not have any physical branch like the ordinary financial institutions in Nigeria. All you need to operate your Kuda bank account is a smart phone with internet connection. However, like other banks, it avails a debit card (Visa) to its clients. The card is usually delivered to your doorstep in any location within the country. Apart from owning a physical, debit card, you'll be able to create a Kuda virtual card on the app to pay for goods and services online.
Benefits of Kuda Bank
Kuda bank is an ideal bank for individuals in Nigeria who are seeking for a financial institution with the following features:
Convenience in accessing all the crucial banking services. All you need is a smart phone with Internet connection and you can visit your bank from the comfort of your home or office.
No charges when you withdraw funds at any of their partner bank's ATMs.
No account maintenance fees.
Free money transfers to other banks.
No charges for depositing funds.
Up to 15% annual interest.
No minimum account balance.
If you open Kuda account with your name and phone number, you'll get a basic account limited to a maximum balance of 300,000 naira, a maximum deposit of 50,000 naira at a time and a maximum transfer of 20,000 naira at a time. If you add your Bank Verification Number (BVN) and a government-issued ID (like your driver's license, national ID card or international passport) to your Kuda profile, your account will be upgraded to a full account without limits.
How Does Kuda Bank Work?
How to Open Kuda Account
Kuda registration process is simple. As a virtual bank, Kuda sign up is done online. You must be a Nigerian who has turned 18 and above. This is how to create Kuda bank account:
To start Kuda bank account opening, you need to download Kuda bank app either on App Store or Google Play
You will be asked to fill in a few personal details including your name, email address, and phone number. At the end of this step, take a clear image of your face. The photo is required solely for identity verification.
Order your Kuda ATM card, which will be delivered to any location within Nigeria within two weeks. With this Kuda Bank card, you can safely make online payments, withdraw cash from various ATMs, and purchase goods both locally and internationally. You can also apply on Kuda app for Kuda bank virtual card.
After finishing Kuda bank registration, you will be able to save money, make money transfers, buy airtime and pay various bills with ease.
How to Open Kuda Bank Account Without BVN
Does Kuda Bank Require BVN? Can I open a Kuda account without BVN (Bank Verification Number)? Yes, it is possible to open a Kuda bank Nigeria without BVN, but the account will have certain limitations. To open Kuda bank account without BVN, you need to use your phone number, email address and personal details. You will also need to take a photo of your face for verification. If you open Kuda account without BVN, you will only be able to use its Tier 0 (T0) account.
Types of Kuda Bank Accounts
Kuda bank has three types of accounts.
Tier 0 (T0). An account that does not have a confirmed BVN and a valid ID (a driver's license, voter's card international passport, national ID card, or NIN slip).
Tier 1 (T1). An account that has a confirmed BVN but doesn't have a valid ID attached to it.
Tier 3 (T3) (there's not Tier 2). An account that has both a confirmed BVN and a valid ID attached to it is on Tier 3.
How to Upgrade My Kuda Account
If your Kuda bank account is on Tier 0 or Tier 1, you can upgrade to Tier 3 and enjoy all Kuda bank benefits. To upgrade Kuda account, you need to log into your account, tap "Account Limits" then tap "Account Upgrade." You will then need to verify your residential address, BVN and your ID. How long does it take to upgrade Kuda account? Your account will be upgraded immediately once your documents/details have been verified.
Where Can I Withdraw Money With My Kuda Debit Card?
Kuda bank has partnered with Access Bank to make it easy for its clients in different parts of Nigeria to withdraw cash. As such, you can withdraw funds with Kuda bank ATM card at any of the 3,000 Access Diamond Bank and Access Bank ATMs. As part of its efforts to reduce the charges incurred by clients, Kuda doesn't charge its customers for ATM withdrawals.
How Do I Deposit Money Into My Kuda Bank Account?
There are several ways that one can deposit cash into his/her Kuda bank account. This includes:
Through any bank in Nigeria that either has internet banking or a banking app.
Using a credit or debit card. To do so, go the Kuda app. Select 'Add Money' and then click on 'Add by Card. For this option, depositing amounts that don't exceed 100,000 naira is free. The charges of anything above that will depend on the third party in question.
Depositing cash at any of Kuda's partner banks. To do so, go to the Kuda app and select 'Add Money'. Click on 'Add by Deposit' and follow the presented instructions.
How Do I Send Funds From My Kuda Bank Account?
Click on Payments
Select Send money
Enter the requested details
How to Transfer Money From GTB to Kuda Bank
You can send money from your GTBank account to a Kuda account offline.
Dial *737*50*amount*416#.
Type in the Kuda account number and confirm the transfer with *737# PIN.
Kuda Bank USSD Code
How to add money to your account with Kuda USSD code.
Kuda Bank Limit
Kuda bank account limit depends on they type of your account and transaction. For example, Kuda bank card limit for Tier 3 is a maximum of 500,000 naira at once through a POS terminal and a maximum of 30,000 naira at once at an ATM. The following is the breakdown of Kuda limit based on account type.
| Service | Tier 0 | Tier 1 | Tier 3 |
| --- | --- | --- | --- |
| Can you add money to your account with a card? | No | No | Yes |
| Kuda bank deposit limit | 50,000 naira | 50,000 naira | Unlimited |
| Kuda bank transfer limit | 10,000 naira | 50,000 naira | 1 million naira |
| Can you send money to other banks? | No | Yes | Yes |
| What is the maximum amount you can spend on a bill | 10,000 naira | Unlimited | Unlimited |
| What is the maximum amount you can spend on airtime? | 10,000 naira | Unlimited | Unlimited |
| Can you request Kuda physical card? | No | Yes | Yes |
| Kuda account balance | 30,000 naira | 30,000 naira | Unlimited |
Kuda Bank Charges
One of the operational strategies of this virtual bank is to reduce some of Kuda charges placed on clients by the traditional financial institutions. Fortunately, Kuda bank fees are transparent.
How much does Kuda charge for transfer? As long as you have signed up with your BVN (Bank Verification Number), you will enjoy 25 free money transfers each month. If you don't have the BVN, your free transfers in a month will be 2. Additional transfers attract Kuda transfer charges of 10 nairas.
Kuda free services include Kuda bank sign up, card maintenance, monthly maintenance, debit/credit alerts, Kuda bank ATM card withdrawals, and using your Kuda debit card to make payments.
Is Kuda ATM card free? Kuda ATM card is free of charge. However, you will need to have a minimum 1,000 naira in your Kuda account to be able to order and receive one. This is not a fee but a minimum balance for the card request. The card will be delivered for free and there wont be any monthly fees. Only the first request for a Kuda card will be free of charge, subsequent requests for any reasons will be charged a fee.
How to Get Kuda ATM Card
Once you have an account with Kuda Bank, you can apply for Kuda ATM card. The process is as follows.
Sign into your account
Tap "Cards" at the bottom of the dashboard
Tap "Request A Card"
Tap "Get A Physical Card"
Fill in your physical address
Confirm your phone number
Type in the name you want to be printed on your card
Confirm your delivery details
Kuda International Card
Kuda Bank account holders can apply for Kuda international card. If you have upgraded Kuda account by confirming BVN (Bank Verification Number) and adding a valid ID card to your Kuda profile, you can request Kuda international card. When you get your get your international Kuda Card, your current card will be deactivated. You can use this card internationally.
Kuda Naira Virtual Card
Kuda virtual cards are free to create on Kuda. The cards work online in Nigeria where Mastercard is accepted.
How to Create Kuda Virtual Card
Open Kuda and tap Card on the menu at the bottom of your screen.
Tap Request A Card.
Tap Get A Virtual Card.
Confirm with your transaction PIN, fingerprint or Face ID.
If you delete yours, you won't be able to create another one. Please, don't delete it.
Kuda Virtual Dollar Card
At the moment, there is no Kuda dollar card. However, Kuda customer support has told SatoshiFire that they are working on major improvements to Kuda app and Kuda virtual dollar card will be rolled out soon.
How to Close My Kuda Bank Account
You can close your account at any time and at no cost. If you want to close your Kuda account, contact Kuda customer service. They will take you through the process of how to close Kuda account. Once your Kuda account is closed, you will not be able to access any Kuda services.
Is Kuda Bank Legit?
You may be asking yourself, "Is Kuda Bank safe?" Kuda Bank is safe and legit. It is licensed by the Central Bank of Nigeria. The bank uses high-security encryption used by best banks around the world. Kuda Bank insures every deposit you make into your Kuda account. For example, if a disaster takes place and the bank loses its money, the Deposit Insurance Fund of the National Deposit Insurance Commission (NDIC) is required to pay you 200,000 naira as compensation.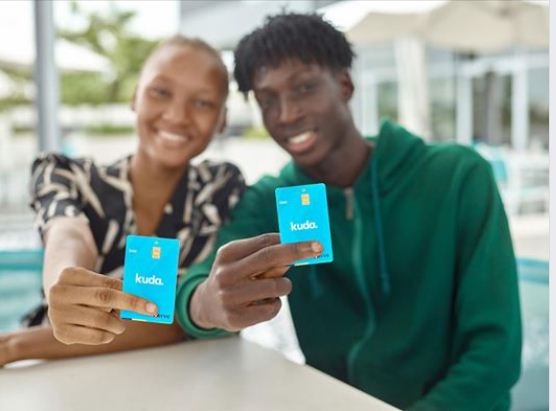 Final Thoughts on Kuda Bank Review
Even though virtual banking has not been widely accepted in Nigeria, there exists well-established entities that seek to transform the country's banking sector. Kuda bank is one such institution. In addition to reducing or removing some of the charges that are traditionally associated with financial institutions, this virtual bank offers convenience to its clients. For instance, you can open Kuda account online from the comfort of your home. All you need to access the essential banking services is a smart phone with Internet connection.
More Information