In this article, we will look at US virtual bank accounts that offer innovative banking services, including free multi-currency account, virtual cards, debit and prepaid cards, crypto banking, and more. You can access all banking services using your mobile apps or on the web. With this guide, you will know how to open an online US bank account.
Virtual Bank Account USA in a Nutshell
Most online banks do not have monthly fees and do offer many banking services with zero fees because they have lower operational costs.
Some online banks, such as Zenus Bank, allow you to open a virtual US bank account for non-residents (a US bank account without having to visit the US).
Virtual Bank Account USA
Can I create a US bank account online? There are many banks in the US that offer virtual bank accounts for US residents and even non-residents. If you meet their requirements, then you can get a US bank account online instantly. We have listed banks that you can open a virtual bank account.
Banks in the US use routing numbers made up of 9 digits for identification. They are also known as routing transit numbers, ABA routing numbers, or RTNs. Therefore, just like traditional banks, the banks listed below offer virtual bank account with routing number.
Wise USA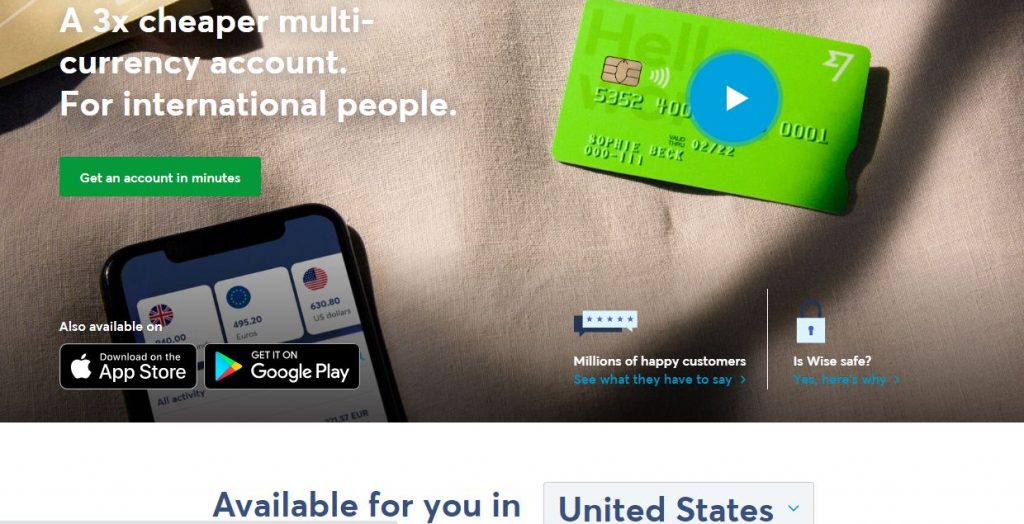 Although Wise, formerly TransferWise, is a financial technology company, we have included it on our list of virtual bank accounts in the US because it offers some features that are similar to those available from regular bank accounts. With Wise multicurrency account in the US, you can receive, send and spend money with its physical debit card and virtual card.
Wise lets you hold over 50 currencies and convert them instantly from one currency to another using live exchange rates. You can also send payments to over 80 countries and spend money around the world with your linked Wise card. Additionally, you'll get local bank details for up to 10 currencies, including USD, GBP, and EUR.
Wise also provides one of the fastest and cheapest money transfer service for both individuals and businesses around the world. You can use their money transfer services also without the Multi Currency Account. For more information on the international money transfer part, please read: Complete Review of Wise.
Wise is now a member of the Amazon payment service provider program, which means that any business selling on Amazon can now officially use Wise for e-Commerce Businesses to receive their sales earnings in multiple currencies. You can also connect your Wise business account to eBay and Stripe.
How to Open Wise Account
Opening a Wise personal or business account takes a few minutes. You can sign up for an account using the Wise website or Wise app. You can use an email address, Facebook account, Google, or Apple account to sign up. After that, you need to verify your account using a government ID.
Revolut USA

Revolut is an online bank that offers both personal and business accounts. In the US, it offers bank accounts in USD, a MasterCard debit card, a virtual card, money transfer, savings account, and stock trading.
Revolut officially launched in the US in 2020 where it operates in partnership with Metropolitan Commercial Bank (MCB). MCB holds clients' funds and provides FDIC insurance for up to $250,000. Account holders in the US have access to AllPoint ATMs. Free withdrawals, however, are limited to $300 a month under the standard plan, $600 a month under the premium plan and $900 under the Metal plan.
Although Revolut is a crypto-friendly bank, it stopped its cryptocurrency services in the US in September 2023.
How to Sign Up for Revolut Account
To sign up for a Revolut account, you first need to download the app for Android or iOS. Then you will be required to provide your name, date of birth, email and home address, and phone number. For identification, you need to take a selfie and an image of your passport. After setting your password, you will receive a six-digit code in the phone to confirm your account.
Even if you don't have a U.S. tax identification number, such as an SSN or ITIN, you can still open a Revolut US account. However, you will not be able to access all the features available to other Revolut customers, such as stocks, savings, credit cards, loans, Premium or Metal plans.
BankProv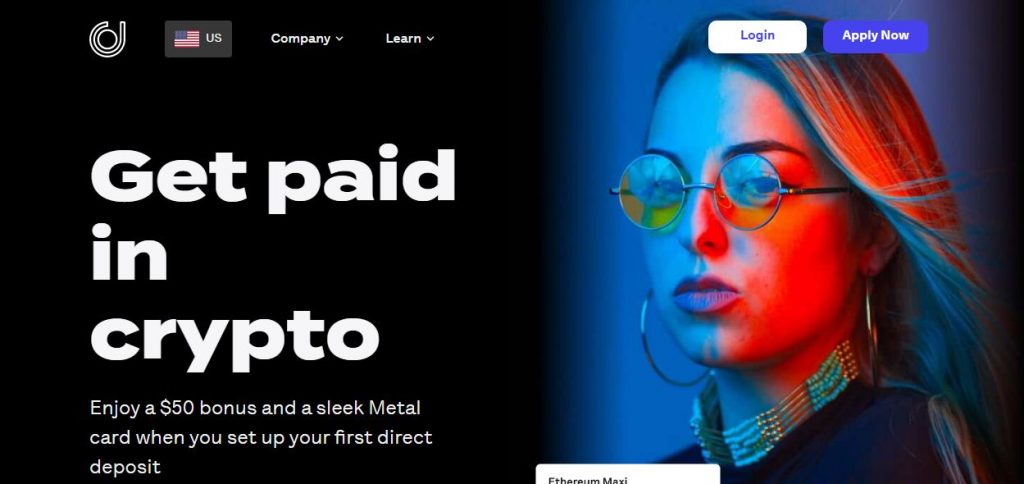 BankProv is a crypto-friendly online bank in the US that offers checking account for small businesses and bank accounts to cryptocurrency businesses in the US. It also provides business loans, business credit cards and banking API.
The bank account for crypto businesses is ideal for crypto miners, digital asset issuers, crypto software developers, and Bitcoin ATM companies.
How to Open BankProv Account
To open a BankProv crypto business account, you need to contact the bank first by filling out crypto business prescreen form. The form will require you to provide personal details, describe what type of crypto business you are, and types of services you are interested in.
If you want to open other BankProv business checking accounts, you need to be at least 18 years old legal US resident who owns a US based business. Go to BankProv website, click on Business button, and then Business Checking Products, scroll down to Open Online Now.
Juno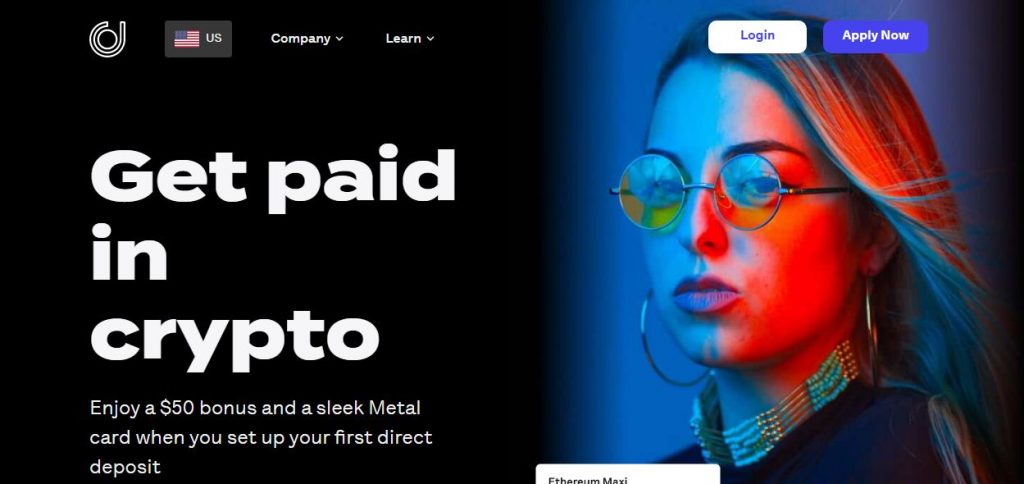 OnJuno, rebranded to Juno, is one of the few banks in the US that offer crypto bank accounts. The online bank offers a traditional Checking Account which is integrated with a crypto wallet. Bank Juno allows you to sell, buy and hold crypto instantly starting from as low as $1. One of its notable features is the ability to receive your paycheck in crypto. As a Juno account holder, you will receive a MasterCard Metal card. At the end of each month, Juno reimburses the out-of-network ATM fees as a bonus.
How to Open Juno Account
Being a virtual bank, you can open your account on Juno website by filling in your email address and password. You can also sign up with Google. You will receive a verification email. Verify your email address and fill in your full details including mobile number, home address, and Social Security Number. Official documents needed to verify your account are driver's license, passport, or any legal identification. Once your account is verified, you can start using your Juno bank account.
Chime Bank USA

Founded in 2013, Chime offers a USA virtual bank account. Its services are offered via a mobile app with zero or reduced fees. For example, the bank does not charge overdraft or maintenance fees. Its features include checking account, savings, and virtual cards. Being a fintech, its baking services are offered through Bancorp Bank and Stride Bank.
How to Open Chime Account
Chime offers a savings account and the spending account. To open any of the two accounts, you need to download Chime app (Android and iOS) then fill in personal details such as phone number, name, address, Social Security Number, and date of birth. Once approved, you will be able to start transacting.
Adding funds into your account is simple. You can do cash deposit at Green Dot locations, transfer of funds from another bank account that is linked to your Chime account, and digitally depositing a paper check.
Varo Bank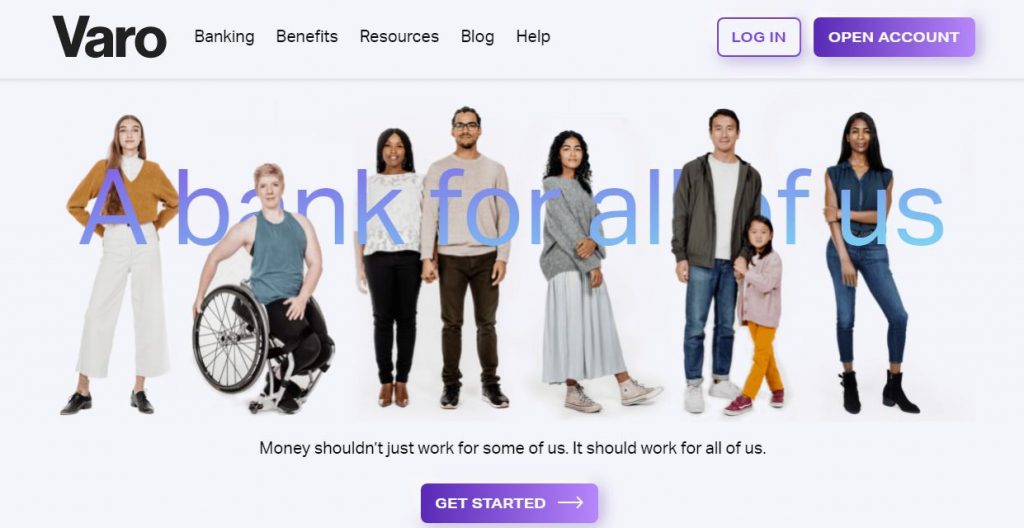 Varo Bank is a US bank that offers online virtual checking account with no monthly fees, minimum balance, overdraft fees and over 55k fee-free Allpoint ATMs in places such as Target, CVS, and Safeway. Moreover, Varo Bank offers you up to $100 cash advance with no interest or fees.
How to Open Varo Bank Account
You can open Varo account on the website or using Varo app. You will need a US mobile number, a valid driver's license or passport, and your social security number. To apply via Varo Bank app, simply download the app from the App Store, tap "Get Started," and follow the prompts to submit your application. It should take you no more than five minutes if you have all your information and required documents.
Payoneer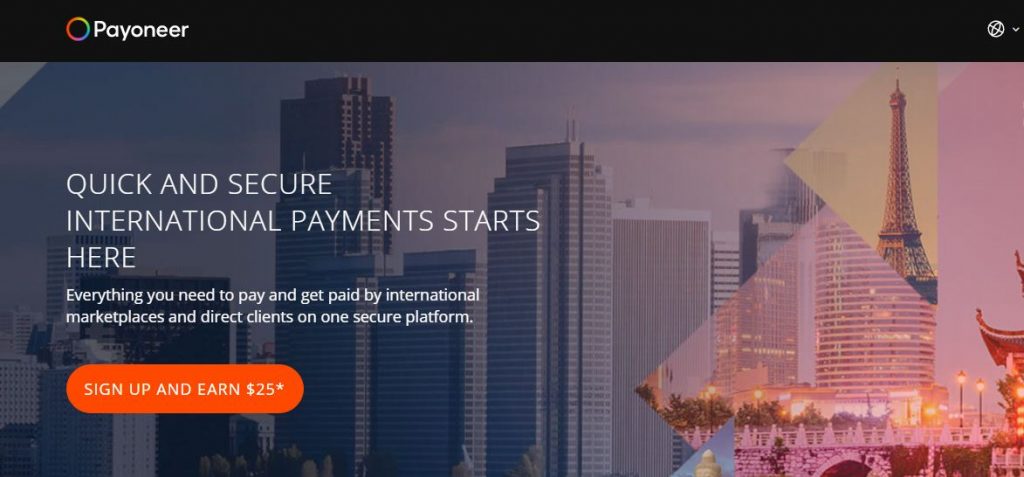 Payoneer is a US fintech that is used by many freelancers and businesses because of its payment service. As a freelancer or online seller, you send a payment request to your customer. They can pay to your Payoneer account using a number of payment methods such as a credit card, debit card, an electronic check, etc. As a US business, you can also pay your international business partners, agencies, contractors and suppliers. Receiving payments via Payoneer Global Payment Service in USD is free for US customers.
Payoneer is also used by people outside the US who want to have a non-resident US account. For example, if you are in Kenya, India or Japan, Your Payoneer account will have a USD receiving numbers. You can get paid as if you had opened a bank account in the US, but without setting a foot there.
Payoneer offers a working capital solution for eCommerce sellers with Amazon, Walmart, and Wayfair stores. The fintech purchases a part of your future account receivables equivalent to the Capital Advance amount plus a fixed fee (the settlement amount). Once accepted, the Capital Advance funds become available instantly.
How to Open Payoneer Account
To open your account, you are required to fill out a personal details and contact details form on the website. The information you give must be accurate and includes your real name, email, date of birth and a real physical address for verification purposes.
You must also attach a copy of your passport or ID card for Payoneer to identify you. After successfully completing all the steps, Payoneer will check the provided details and activate your account within 2-3 working days. Once you receive the confirmation mail, you can proceed for the international MasterCard application. Payoneer will send the MasterCard to your local address.
Ally Bank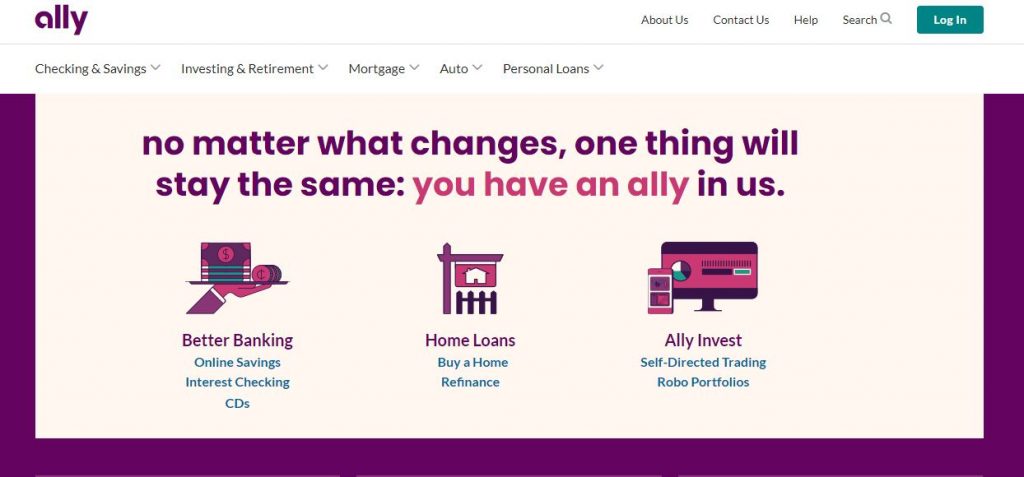 Ally Bank is a US virtual bank with no monthly fees or minimum balances on checking, savings, money market and CDs accounts. In addition, the US online bank offers free access to over 43,000 ATMs nationwide. If you use out-of-network ATM in the U.S., Ally will also reimburse you up to $10 per statement cycle for any fees you will be charged using.
How to Open Ally Bank Account
To open an account with Ally Bank, you need to apply on Ally Bank website. You can also open Ally Bank account over the phone 24/7 or by downloading Ally application form and mailing it in. You will need to enter your personal details and documents for identity verification. When your account is approved, you can go ahead and fund it by direct deposit, mobile check deposit, a wire transfer or sending a check by mail.
Axos Bank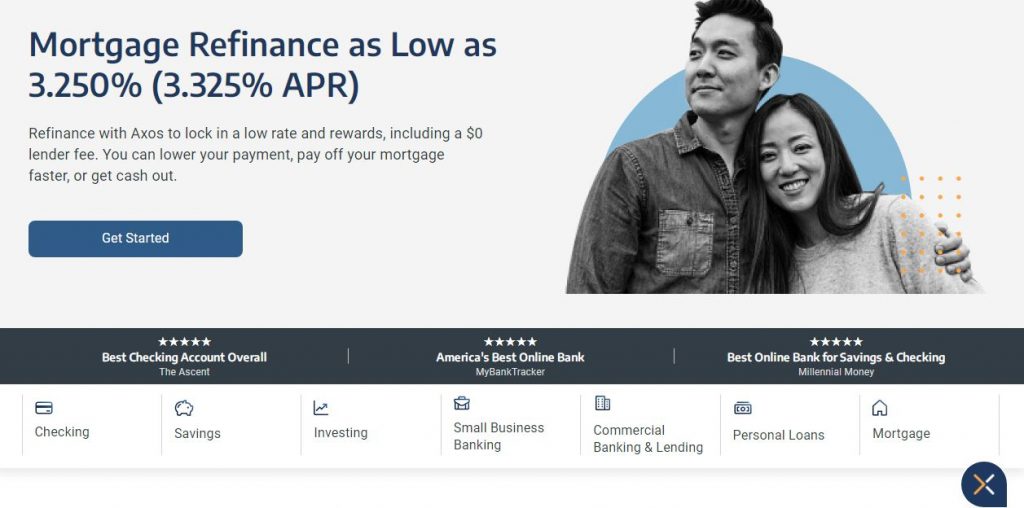 Axos Bank is an online bank in the US offering 7 types of accounts including checking accounts, high-yield savings accounts, teen checking account, lending products, business accounts and investment portfolios. Axos Bank accounts have low to no monthly maintenance fees. It was launched in 2000 under the name Bank of Internet USA.
How to Open Axos Bank Account
Open your account by going to Axos website, choose the account you want to open, personal or business account. Then click on 'Get Started.' To open your Axos account successfully, you need a Social Security Number, a valid Driver's License or State ID card or passport, a valid U.S. address (not a post office box). You must be a U.S. citizen or legal resident and 18 or older to open an account, unless you are opening a Teen Checking account.
ETrade

ETrade is an American fintech that offers virtual banking solutions as well as online brokerage to trade financial assets. The bank is ideal for people who want to open an integrated account for both investing and checking/savings accounts.
How to Open ETrade Account
With ETrade, you can open your bank and brokerage accounts online, by phone or mail. You will need to submit personal details such as address, name, Social Security Number, etc. If you are opening your account by mail, you have to download an application form, print it out and fill in the required information before mailing it.
Once you have successfully opened your account, you will be able to fund your account via electronic money transfer, check, wire transfer or transferring your account from another institution.
SimpleBank used to be a US virtual bank offering online virtual checking account in the US. However, it announced in January 2021 that it is ceasing operation. Following the decision to shut down, the virtual bank has told customers that their accounts will remain in FDIC insured accounts at BBVA USA, its parent bank.
Best US Virtual Banks
US virtual bank accounts are changing the way we handle money and are becoming very popular because of convenience and lower charges. Having no physical presence and small staff allows virtual bank to offer some banking services with little or no monthly fees at all. If you are a US citizen or legal resident, the best virtual banks listed above offer you the ability to conduct banking transactions from the comfort of your home or office.
Virtual bank account in USA FAQs
What is a virtual bank account ?
A virtual bank account, also known as an online bank account, neobanks or digital bank account, is a type of bank account that exists entirely online through a bank's website or mobile app.
Can I open a bank account in US as a non resident? Can a foreigner have a US bank account?
How do virtual accounts work?
Virtual bank accounts operate similarly to traditional bank accounts, but are entirely online. You start by registering on the bank's website or mobile app, providing personal information for verification. Once verified, you can fund your accounts through various methods, such as bank transfers and linking debit or credit card.